Meet the Experts: Debbi Lashbrook
Meet Debbi Lashbrook, educator and trainer for BERNINA of America, Inc. Her blog posts include "Spirograph Quilt," "Decorative Stitches à la CutWork" and "Audition Appliqué Fabrics in Your Embroidery Software."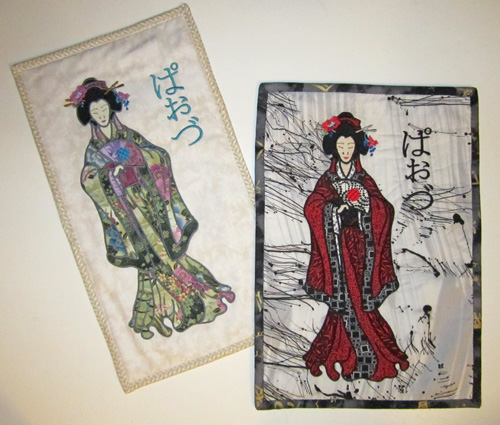 • When did you learn to sew?
I started sewing when I was nine years old. My mother was an excellent seamstress and I would look over her shoulder constantly and dream of designing dresses. I was also a 4-H member; my first project was an elastic-banded skirt. I took all the sewing classes and stitched as many projects as I could, and I was even chosen to go to the Illinois State Fair and model I garment that I made! Through my 4-H career I continued to win awards and learn all I could about sewing.
I majored in Retailing in college, but continued to further my sewing education by taking classes in pattern design and fitting, and by earning spending money by hemming, altering, and repairing items for my dorm-mates. I learned to dislike taking things apart and mending! After graduation I decided to continue school and earned a master's degree in Textiles & Clothing Design. I taught at the University of Illinois for nine years before moving to Texas. And all the while I read all the sewing books I could to further develop my sewing skills. We didn't have the Internet then!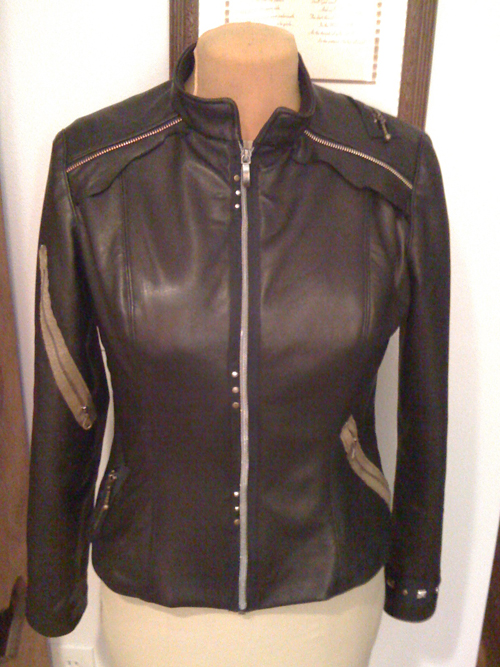 • Tell us about your favorite recent sewing project.
I'm working on my favorite project now! It is my daughter's wedding gown. I've made many wedding dresses, but this is my favorite one. I'm also making centerpieces for the wedding reception.
• What do you like most about sewing?
The creativity and the ability to have something that is uniquely mine and fits my shape.
• Where do you sew? What machine do you currently sew on?
I have an 11' x 36' sewing studio in McKinney, Texas. It is the first time I've ever had all my equipment and fabric and notions and embellishments all in one place. I love it!! I primarily sew on the BERNINA 830 – a dream machine! It's hard for me to sew on anything else because I'm so used to having so much space to work in. I also love the BERNINA Dual-Feed feature. My favorite feature is Absolute Check; it allows me to precisely position embroidery stitches.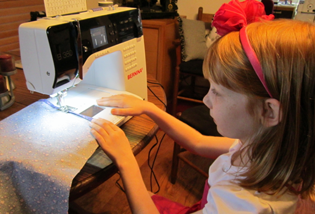 • What is your favorite sewing tip/tool?
Here's my favorite garment-sewing tip: Read through the pattern instructions, but then develop your own order of sewing. I have limited time to sew, so I re-arrange the garment construction steps to save time by working on one section at a time.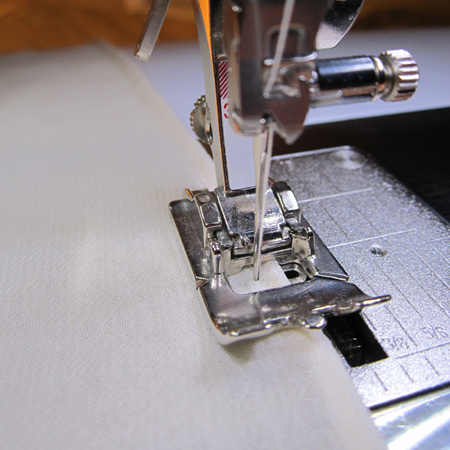 • When did you start embroidering by machine?
I remember taking my first free-motion embroidery class; this was before the time of the home embroidery machine. I learned how to monogram by "driving" the machine and how to make free-motion patches. Automation makes it SO much easier and better! My first embroidery machine was the BERNINA  artista 180E. I was fascinated, watching it stitch while the hoop moved that fabric. Now it seems like a dinosaur compared to the speed of today's machines.
One of my latest projects is one that I designed in BERNINA CutWork Software. It looks like embroidered Spirograph designs with crystals.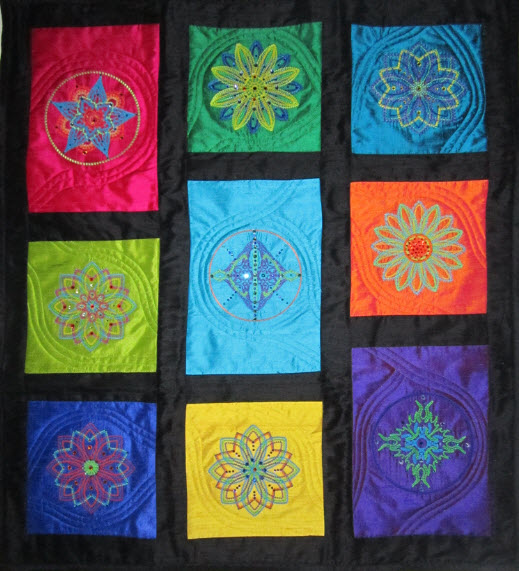 • What else should be know about you?
I love to teach people about fitting garments to their unique body shapes. One of my favorite classes to teach is how to hand draft a sloper to a person's individual measurements. I take over 100 measurements and then teach them to draft a basic pattern. After checking the fit, I teach students how to take their basic pattern and use it to make all sorts of garment styles.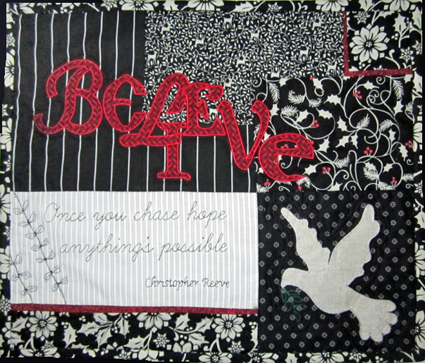 Techniques

sewing
What you might also like
2 comments on "Meet the Experts: Debbi Lashbrook"