Stitch Inspiration for Dropcloth Samplers
You may or may not know that I am a sampler designer, drawing images that get turned into patterns for hand embroidery.  Most times, Dropcloth Samplers are stitched by hand, but occasionally stitchers work in a few machine stitches too.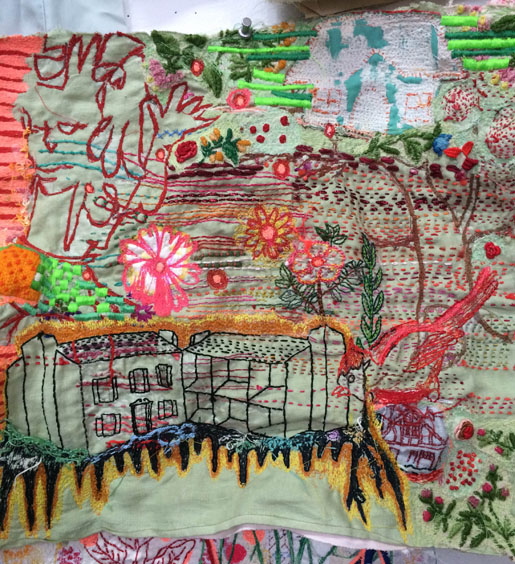 In my own fine art, I love combining machine stitching with hand embroidery, and I thought it would be fun to work on a little stitch sampler using my BERNINA and co-ordinating stitches, some which I made up, and some which mirror their machine stitches quite perfectly (like the blanket stitch.)
When you have a bit of free time, a great way to learn about your machine and to get yourself out of a stitch rut is to spend an afternoon or so stitching a sampler of sorts of some (or all) of your machine's decorative stitches.
On the BERNINA 750 QE for the stitched purple stars I used #133 (and mimicked them using the Algerian eye stitch).  For the lines with X's I used #305 (I used back stitch to mimic these).  For the Double X's, I used #304.  For the angled blanket stitch, I used #13 (I hand stitched a variety of blanket stitches mimicking these).  For the rows of triangles, I used #19 (I used back stitching to mimic these with hand embroidery)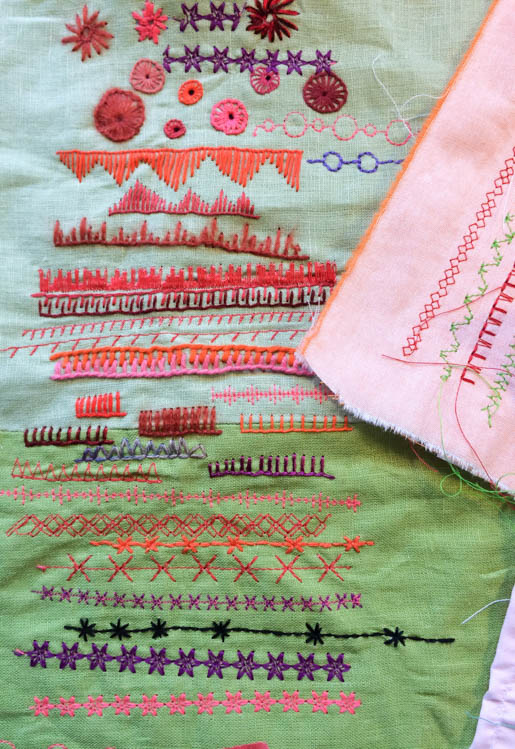 I've done this before with other machines (some of those samplers are featured here along with the BERNINA sampler), and was excited to try this out when I first got my BERNINA 750 QE.  Its extra wide stitch plate makes for some wide stitch patterns, and it's a lot of fun to be able to stitch letters in many different fonts.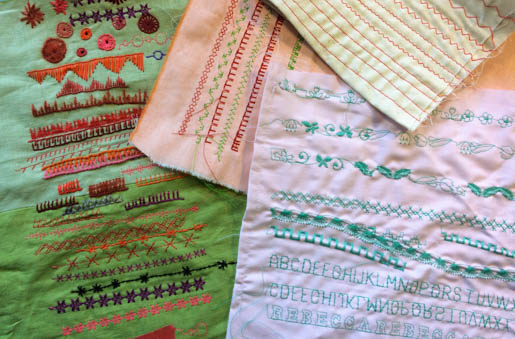 After I had stitched several rows of designs, I turned off my machine and placed my fabric in a hoop, creating rows of hand embroidery that mirrored (or were at least inspired by) the machine made lines.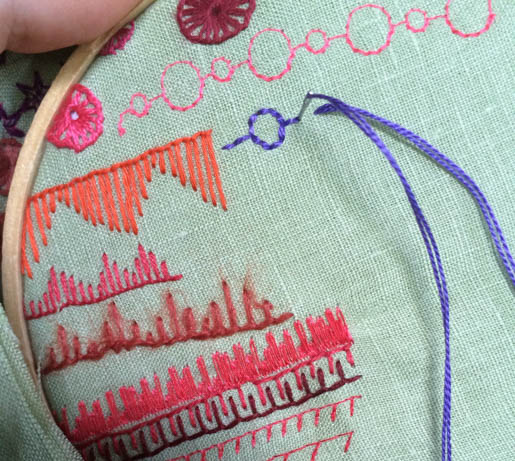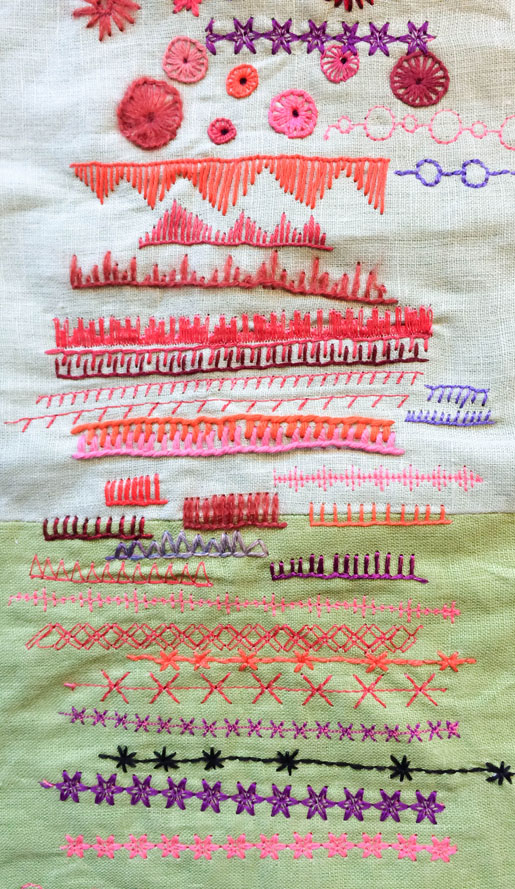 It was a lot of fun!  I hope you'll try making a similar sampler….
These little rows of stitches make a great backdrop for a needle case or coaster.  Or, hang it on the wall behind your machine to inspire your next project!
Techniques

crafts, embroidery
What you might also like
2 comments on "Stitch Inspiration for Dropcloth Samplers"