The Christina Christening Gown
A note from Ed Roux, author of a series on heirloom sewing techniques for WeAllSew:
In this first of a series of WeAllSew and Through The Needle ONLINE articles, I would like to introduce you to the Christina Christening Gown. The Christina is a gown I designed and planned over many years using selected embroidery designs from Martha Pullen's Heirloom, Heirloom Alphabet, Vintage Baby collections and DAR Museum Disc 1, as well as the BERNINA artista bow.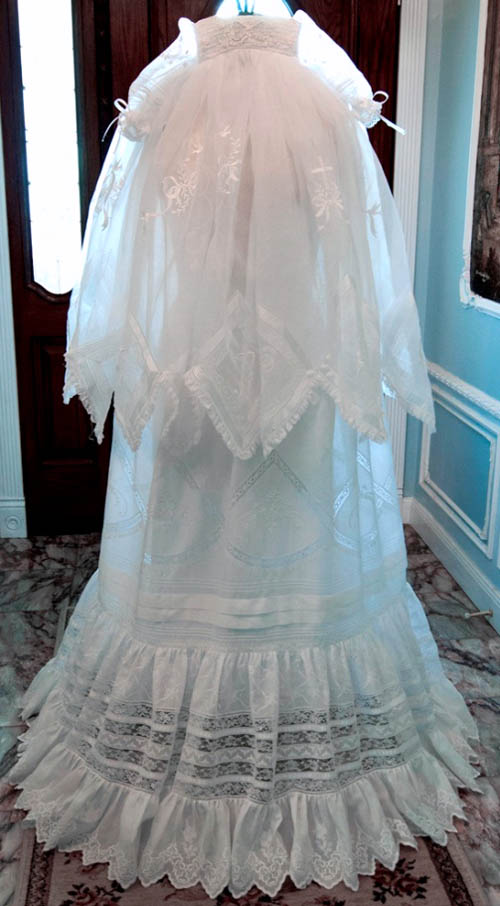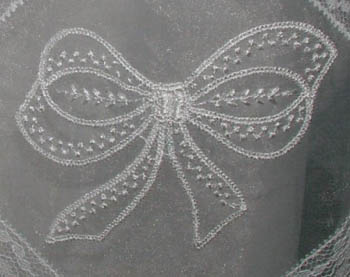 In future WeAllSew and Through The Needle ONLINE articles, I invite you to join me as I revisit my personal evolving process of creating the Christina through step-by-step instructions and detailed pictures. While many of the basic heirloom techniques may be a review for many sewers, I hope to break them down in a fashion that even a novice would not feel intimidated to try. In addition, I would like to offer a few new techniques that I created myself that have helped me streamline heirloom sewing by using a variety of BERNINA presser feet and accessories.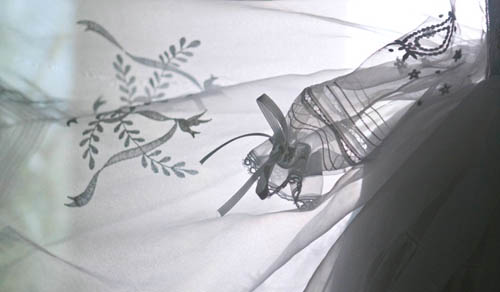 For this project, I was fortunate to construct the Christina using the BERNINA 830 Limited Edition sewing system. However, most of the techniques I demonstrate can be adapted to be used on any BERNINA sewing machine or system with similar results.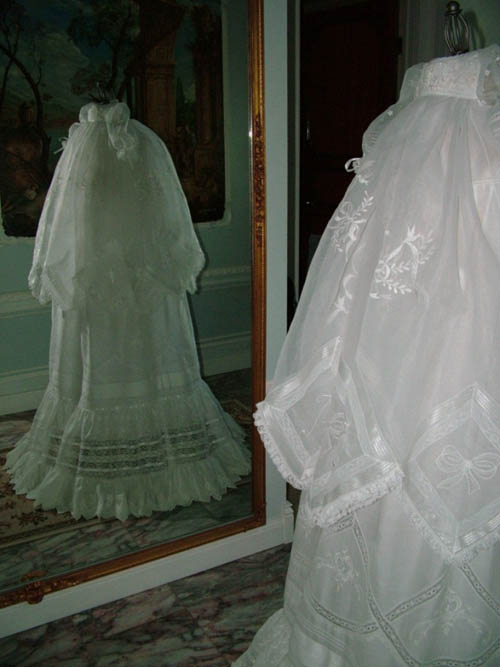 While not in any particular order, some of the techniques I plan to discuss include
Selecting proper materials and tools for project.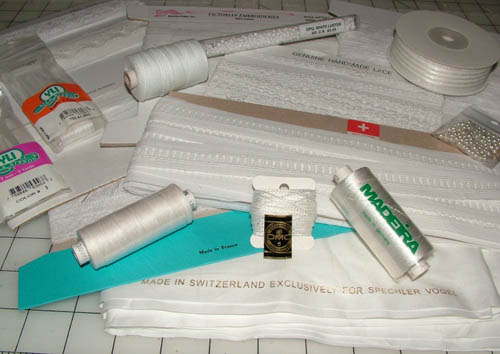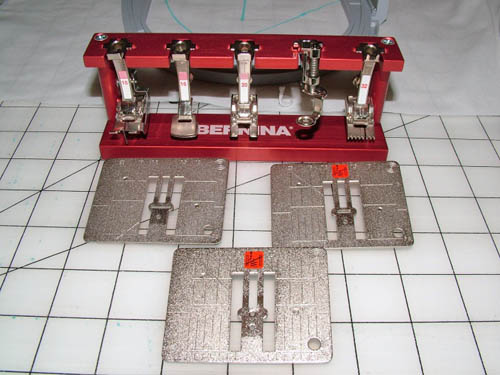 Taking a pen to batiste fabric to mark the shapes for the lace shaped stylized diamond scallops and then easily attaching French lace to these marked shapes without pinning.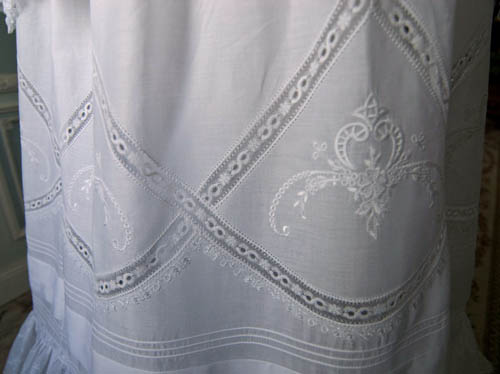 Leveraging the precision of the BERNINA Cut 'N Sew Attachment #80 and Foot #90 to attach entredeux, fancy entredeux and entredeux beading to flat or gathered fabric, Swiss insertion and French lace in one quick step.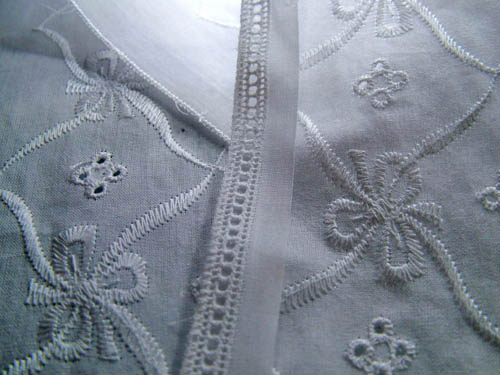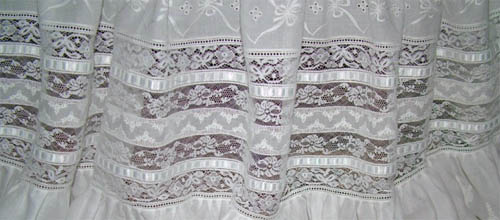 Demonstrating how to repeat and organize objects of a single endless motif to maximize the stitch area of the Mega Hoop with BERNINA Embroidery Software 6 Designer and how to use the BERNINA 830 Endless Embroidery feature to expertly stitch out this design for nine yards of batiste edging.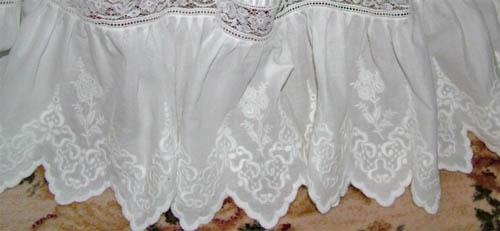 Using BERNINA Embroidery Software 6 Designer to modify stitch density and stitch type of embroidery motifs for delicate fine fabrics.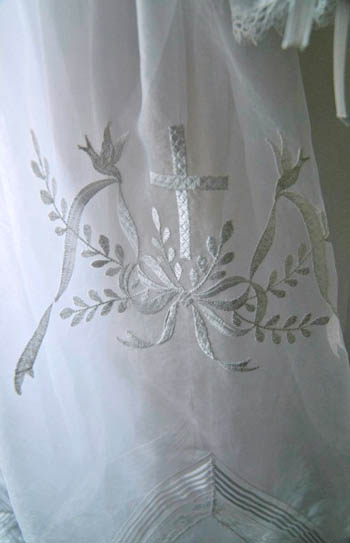 Selecting proper stabilizers/backings and hooping techniques to stitch on batiste, organza and other fine fabrics.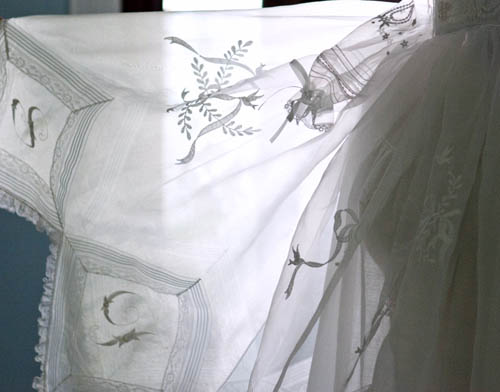 Mastering the 3mm Zig Zag Hemmer Foot #63 to stage beautifully finished corded edged panels for joining with a delicate fagoting stitch using the BERNINA Spanish Hemstitch Attachment#47.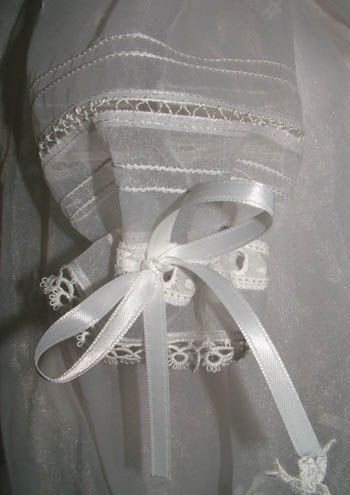 Employing BERNINA Embroidery Software 6 Designer to design one embroidery file to stitch evenly-spaced buttonholes.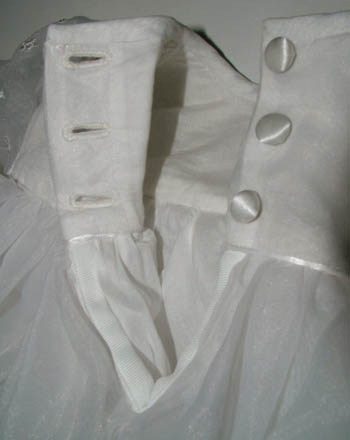 Using the #88 Binder Attachment and #95C Foot to easily insert a skirt placket.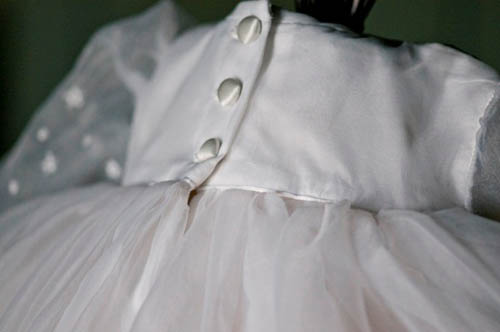 The double-layered organza/batiste bodice was pleated and finished by hand. I have machine smocked pleated bodices with 9mm stitches and embroidery motifs in other heirloom garments I have done in the past. However, for Christina, I wanted it to be special and so I back smocked the bodice by hand with 2,750 cable stitches and hand stitched the front of the bodice with silk ribbon, embroidery and glass beading.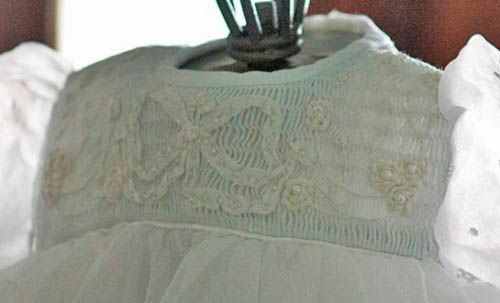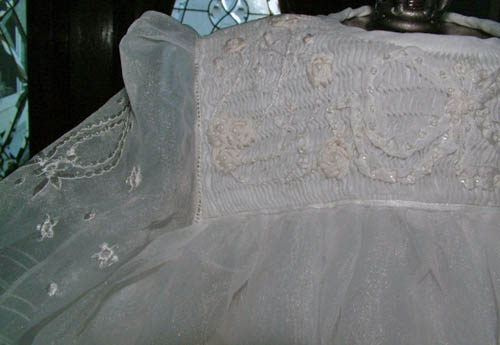 To learn more about the story behind the Christina and the techniques used to construct it, I hope you will join me in future articles in WeAllSew and Through the Needle ONLINE.
Techniques

embroidery
What you might also like
5 comments on "The Christina Christening Gown"