Tips for Teaching Children to Sew
I started teaching private sewing classes as soon as I got pregnant with my son. I knew then that I wouldn't be able to keep my regular work hours at the quilt shop. I imagined myself teaching young women (18-25) how to sew cute accessories and skirts, how wonderfully fun it would be to stay in touch with this age group but it is not what happened.
Young women whether in high school or just beyond don't have much time for learning new skills not related directly to their studies and generally not much patience either alas. Plus they most likely don't benefit from extensive funds either.
What came my way instead were mom and daughters, children 11 years old and not much older and grown-ups with an empty nest. To my great astonishment it was perfect.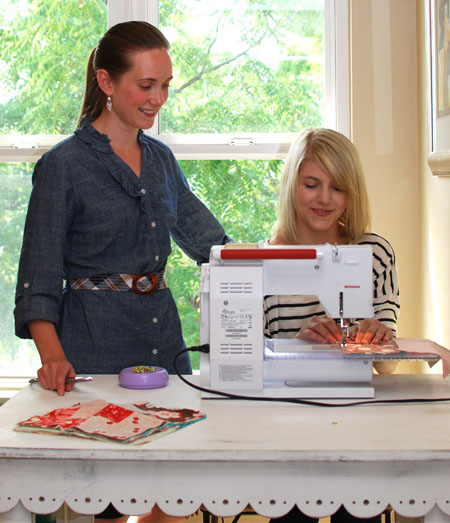 Maybe it's because by then I had a child of my own, I really discovered that I love children and that there was nothing scary about teaching them how to sew.
If you see yourself taking an apprentice in the future, below are a few thoughts that might help you along the way.
 What works for adults will most likely not work for children:
Chain piecing is effective and time saving but it will bore a child to sleep.  Take a few steps at a time instead., then start over. It's important for a child and his/her parent to see a finish product at the end of the lesson even if it is only a block or two of a all.
Know when it's just good enough:
Don't insist on perfection, it's not realistic and stresses the student out. Instead try to teach the student which steps are most important and make them apply themselves with the promise that this will help later. For example cutting is hard for children but it's the most important step if we want the pieces to fit in the end!
Sometimes unpicking is necessary, do it for them while they relax or vent their frustration out.
Don't purchase any sub-par supplies:
When it comes to a sewing machine or notions don't buy for a child things you wouldn't purchase for yourself. If the machine doesn't work well the child will get discouraged and quit.  At the studio, children and adults sew on simple but sturdy BERNINA machines and I am very grateful not to have to constantly fix the machines. At home I let my students use a more professional BERNINA machine with no afterthoughts. I know the machine is strong enough to survive anything and being that it is rather nice the students are excited and treat it reverently!
Sewing can improve self-esteem:
Not all children can be star athletes, gifted musicians, or whatever else is important in their eyes.  Being 11 to14 is not a picnic in the park and one of the parent of my students called me once to tell me that it was most important for her child to keep sewing with me, not to get discouraged because sewing was her special skill. Sewing was what made her cool at school, what made her special. I have never looked at my job the same way again. I strive for this result with every young girl I teach. You can make a difference beyond your classroom, into their entire education; but don't expect them to do homework, it just won't work!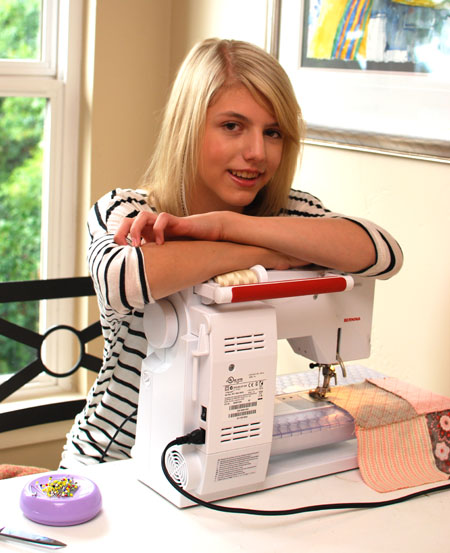 Ed: tzfardaha asked about finger guards for children — BERNINA's guard attached to any of the BERNINA presser feet that have an attachment screw at the back (usually used for attaching the seam/quilting guide). Here it's shown attached to Zigzag Foot #0: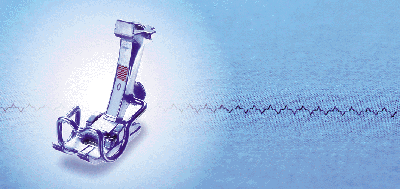 What you might also like
18 comments on "Tips for Teaching Children to Sew"