Valentine Mug Rug Sewing Tutorial
Happy New Year, everyone! Kymona here, with a couple of cute heart mug rugs to share with you.  A new year brings new experiences, lessons to learn, and a lot of sewing.
As soon as the new year rolls in, Valentine's Day is right behind it. This is a fun day full of love, hearts, red, pink, and chocolate. Yes, chocolate and a nice cup of hot chocolate to start the day. Instead of using a coster, grab a cute handmade mug rug.
Let me show you a couple of Valentine mug rugs!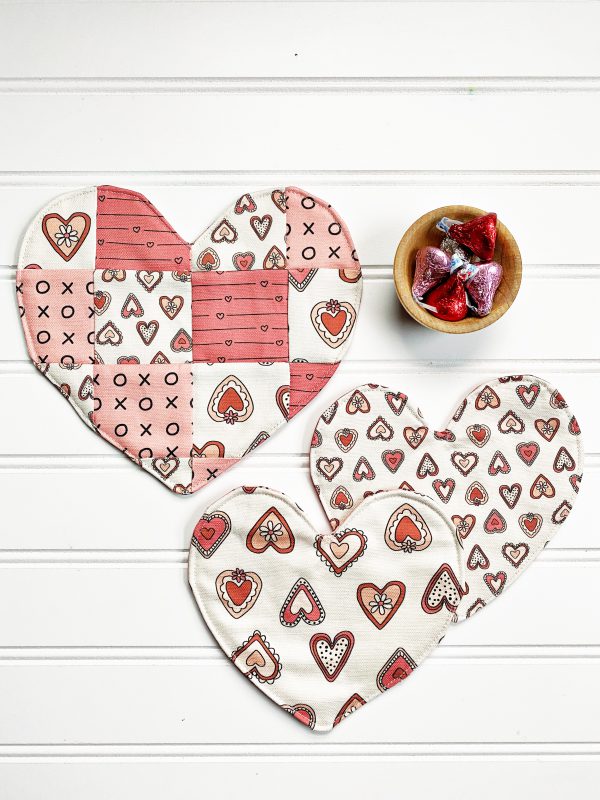 Materials to Sew Valentine Mug Rugs
4 fat quarters (I used Vintage Valentine Collection in Linen-Cotton Canvas)
Batting
Rotary Cutter and Mat
White Thread
Scissors
Straight Ruler
Pins
Basting Spray
Heart pattern
Electric Cutter (optional)

Instructions to Sew Valentine Mug Rugs
Step 1: Cut the Fabric
Cut 4 strips of each fabric to 2.5 inches x 12 inches to make the quilted heart.
If you want to make one quilted heart, you can cut it less than 12 inches long.
Cut each folded strip into 2.5-inch squares.
Cut 24 squares to make one quilted heart along with 1 piece of backing and batting to 8-inch x 8-inch square.
To make the other hearts, cut 2 pieces (front and back) of fabric and the batting to 7-inch x 7-inch squares.
Step 2: Sew the Squares Together
Arrange the squares the way you would like to see them.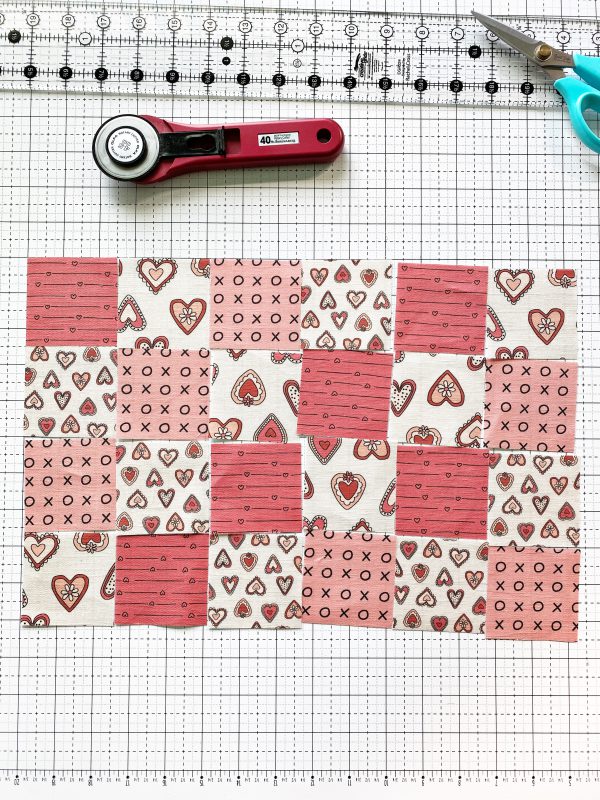 Sew each row together using a 1/4 inch seam allowance.
Iron the seams to one side.
Repeat the above step until all rows are sewn.
Now, pin the rows together and sew them together using a 1/4 inch seam allowance.
Step 3: Cut Out the Hearts
If you have an electric cutter, use the software that comes with it to create the heart shape you desire. The large heart was cut to 8-inches x 8 -inches.
Cut the batting and the backing to the same size.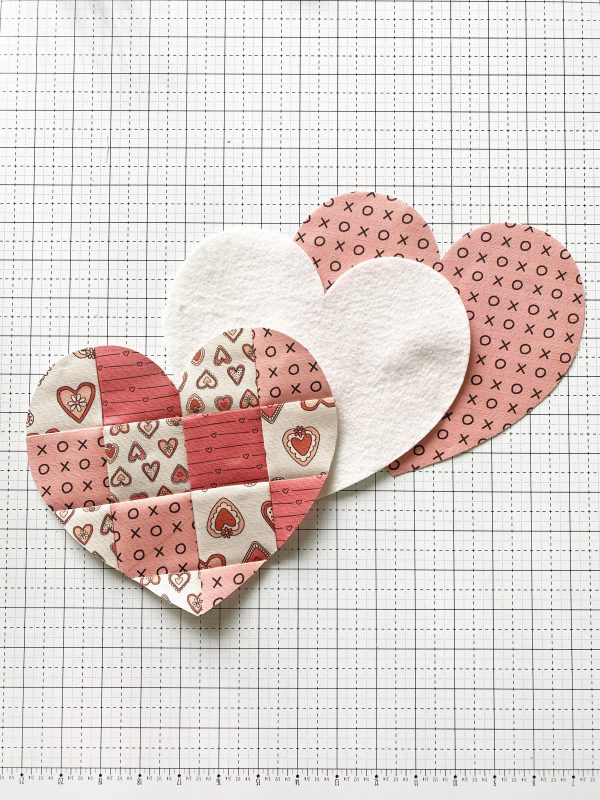 For the smaller hearts, create a 6.5-inch x 6-inch heart. Then cut the 2 pieces of fabric and batting.
For those that do not have an electric cutter use the heart template.
Step 4: Sew the Pieces Together
Baste the batting and the quilted piece together with basting spray.
Place the backing on top of the quilted heart, right sides together, and pin.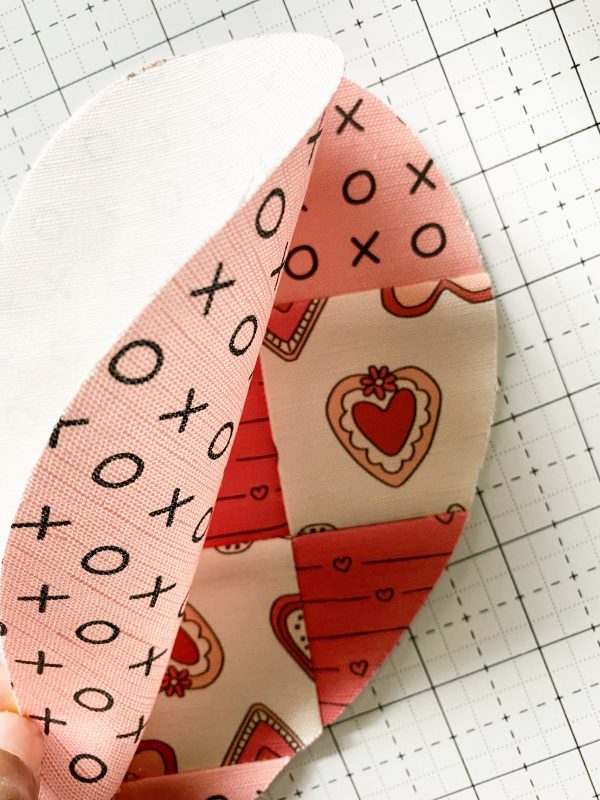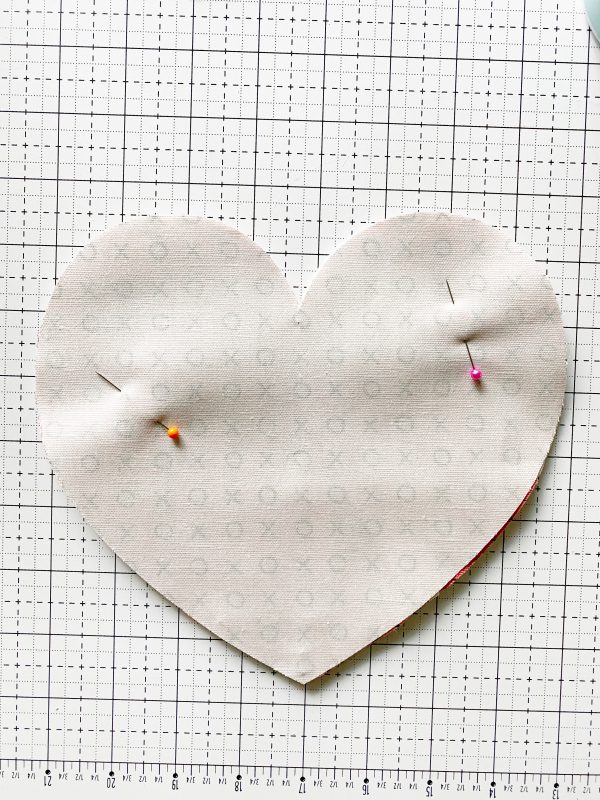 Use the #97D foot and sew a quarter-inch seam allowance.
Leave a 3-inch hole for turning.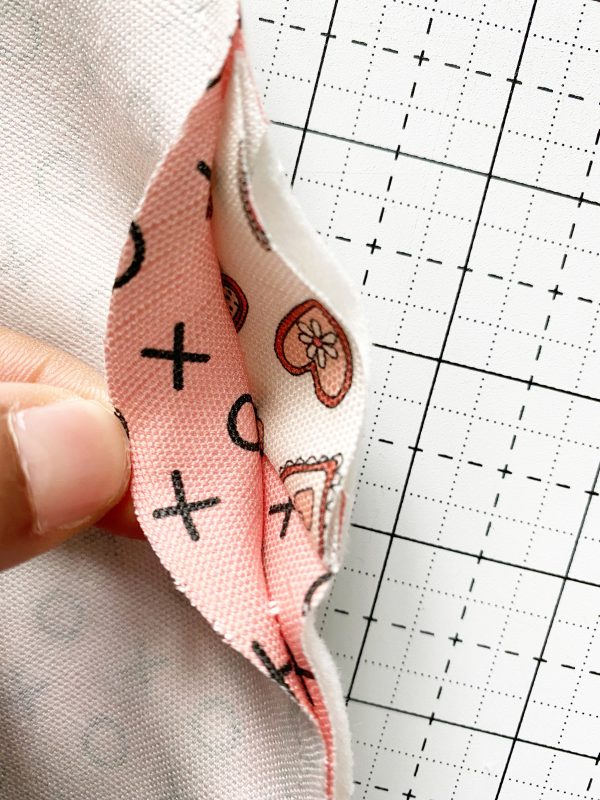 Turn the heart inside out. Use a point turner to run along the inside edge to push them out and press.
Use the #10D foot to topstitch the heart closed.
Give it one last press.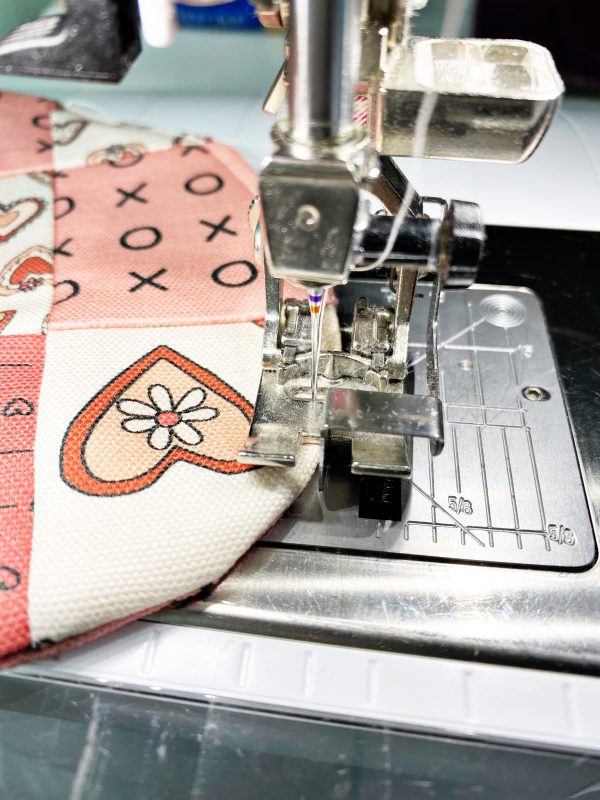 Repeat the steps above to create the smaller hearts. And, done!
These Valentine Mug Rugs are fantastically easy and can be done in the afternoon. Cozy up with a great book, a cup of hot chocolate, and your new mug rug to protect your table. These are great for last-minute gifts.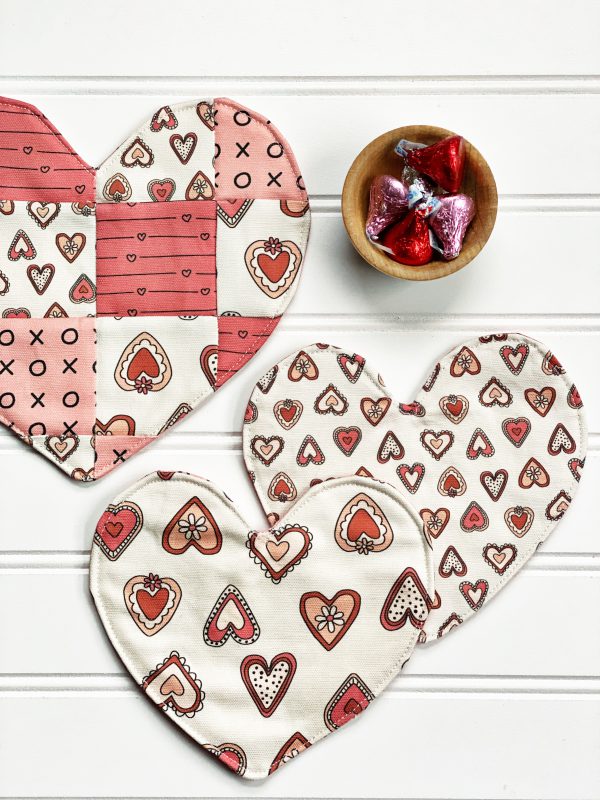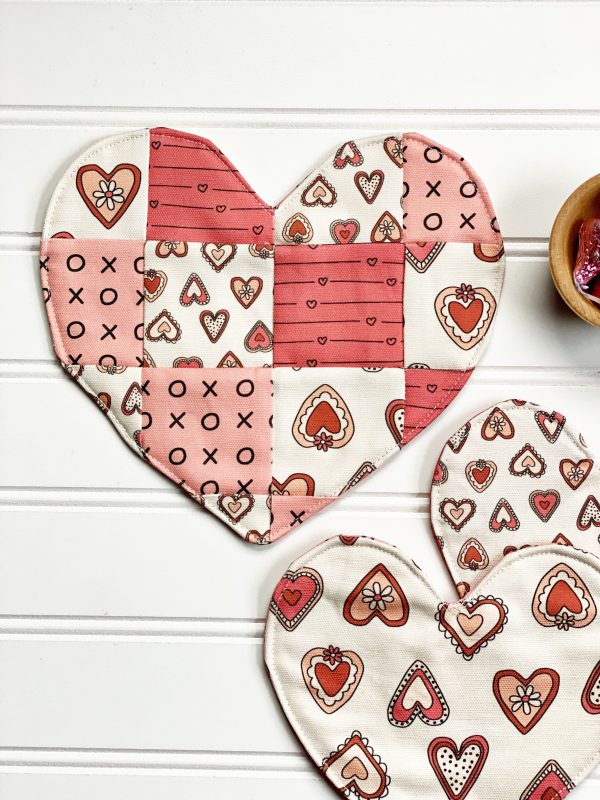 Difficulty level

Beginner

Time to Complete

Less than one hour

Used Material

50 wt cotton thread, basic sewing supplies, cotton batting, cutting mat, fabric, iron, rotary cutter, ruler, scissors

Projects

mug rug

Seasons

Valentine's Day, Valentines

Techniques

edgestitching
Used Products
What you might also like
2 comments on "Valentine Mug Rug Sewing Tutorial"