BERNINA L 890 Garment Sew Along with Grainline Studio, Part 2: Pattern Prep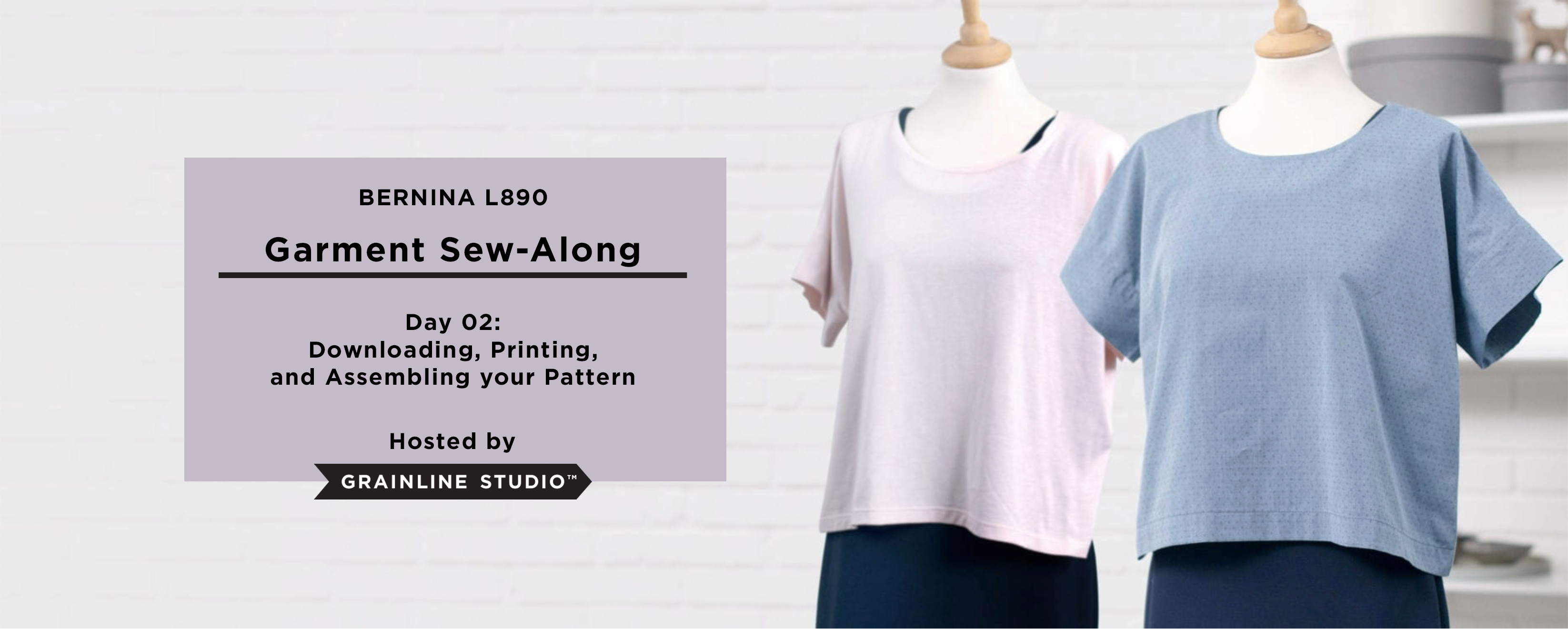 We're back with Day 2 of the L890 Airy Top & Comfy Dress Garment Sew-Along! In the previous post and video, I gave you an introduction to the pattern and went over the tools and supplies you'll need to make your own garments. After that, it was time to talk fabrics! If you need assistance choosing fabrics for your garments I definitely recommend backing up to that post to check it out. You can find Day 1 here.
In today's lesson I'll be teaching you everything there is to know about downloading, printing, and assembling your PDF Airy Top and Comfy Dress patterns. Well perhaps not everything, because as I'm sure you all know, there are many different ways to do any one thing in sewing, and of course that extends to assembling your patterns! But I'll be walking you through the best practices we've found over 10 years of assisting people with this process over at Grainline Studio.
You can find the links to download the Airy Top here and the Comfy Dress here. Please see below for additional print versions.
Once you have those patterns downloaded, you'll need to assemble them! I've included an image of the finished layout of both patterns below that you can reference to make sure everything goes together as smoothly as possible.
Airy Top Pattern Assembly Diagram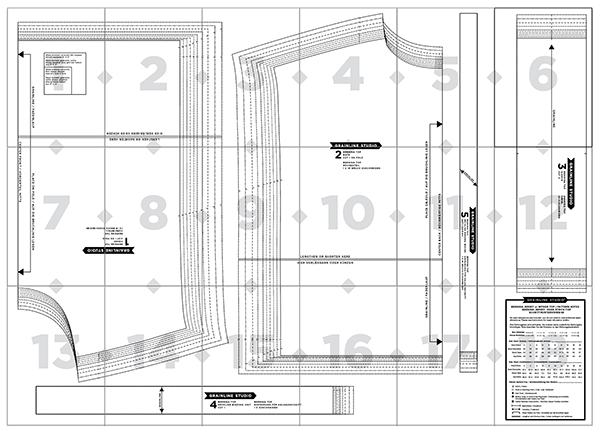 Comfy Dress Pattern Assembly Diagram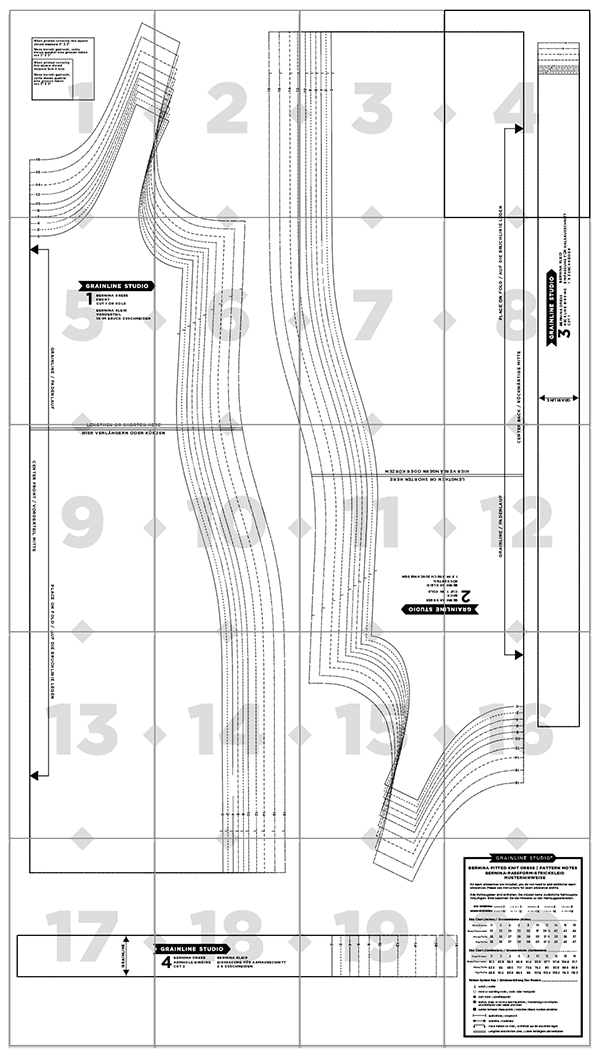 If you have any questions about anything mentioned in this post or the video simply let me know in the comments below and I'll do my best to help out! Next up we'll be choosing a size and making pattern adjustments so I'll see you back here for that!
If you're sewing along with us, we'd love to have you tag us on social media! Use the tags #L890SewAlong #BerninaAirytop or #BerninaComfyDress and tag @berninausa and @grainlinestudio so we can see what you're up to!
Patterns
BERNINA L 890 Garment Sew Along with Grainline Studio
Difficulty level

Beginner

Time to Complete

Weekend

Projects

fashion, shirts

Seasons

all seasons

Techniques

serging
Used Products
What you might also like
6 comments on "BERNINA L 890 Garment Sew Along with Grainline Studio, Part 2: Pattern Prep"