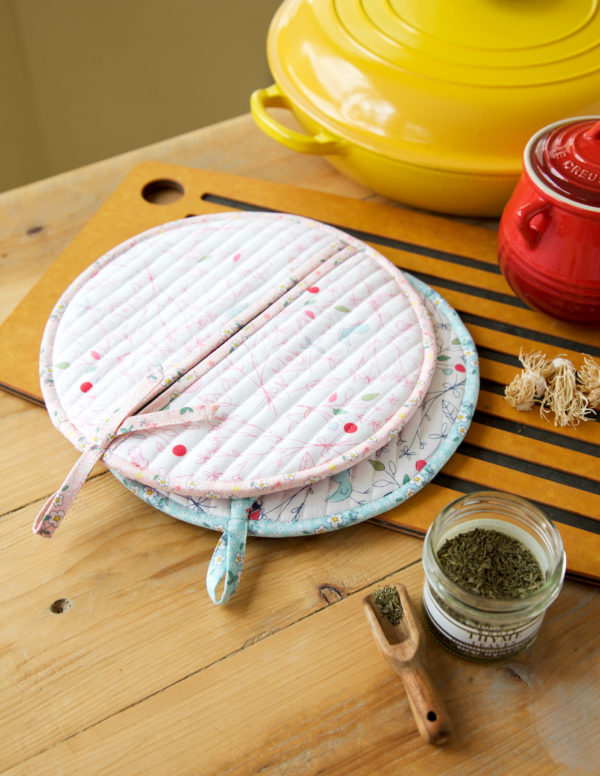 Hello, it's Minki from MinkiKim.com. Are you tired of making square or rectangle potholders? How about a circle potholder this time? I have made a pair and have kept using them as trivets, potholders and mostly for my kitchen decor. It's very simple and a fast project so you can finish in a evening and it's a perfect gift too!
Finiszhed size: 8" circle
Materials to Make a Circle Potholder
9″ x 9″ square print fabric for potholder pocket

Fat quarter print fabric for lining
9″ x 9″ square print fabric for potholder backing
One (1) 2 1/2″ x 31″ fabric strip for double-fold binding
One (1) 1 1/2″ x 31″ strip for single-fold binding
Insul Bright lining for inside potholder, a fat quarter sized square about 18″ x 24″
Cu
tting Instructions to Make a Circle Potholder
Instructions to Sew a Circle Potholder
Seam allowances 1/4" unless otherwise noted.
Quilting 
1. Layer potholder front, 1 layer Insul Bright batting with wrong side facing and pin in place. Draw a center line on pocket piece and quilt as desired. I quilted straight lines 1/2″ apart from the center line. With the same manner, quilt potholder backing piece except use 2 layers of Insul Bright batting.
Trace the pattern, matching the center line and cut out 8" circles.
Pockets
1. Using a rotary cutter, cut along the center line of the pocket piece. Place a double-fold binding strip along the straight edge. Sew with 3/8″ seam using a walking foot.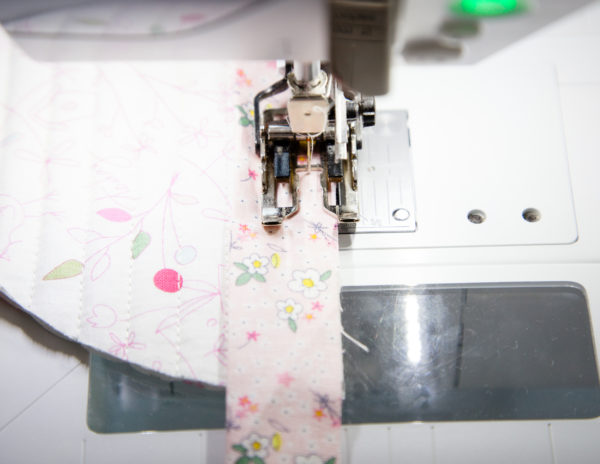 2. Fold the binding over to the back of the potholder pocket and press. Stitch-in-the-ditch. Repeat and bind the remain pocket piece.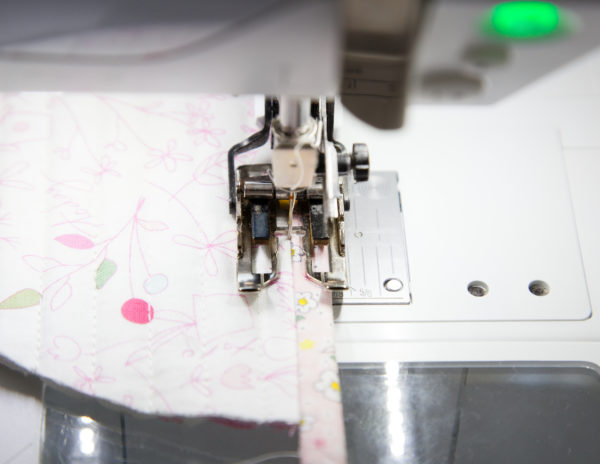 Assemble
1. Layer 2 potholder pockets on top of the potholder backing with wrong side facing and pin in place.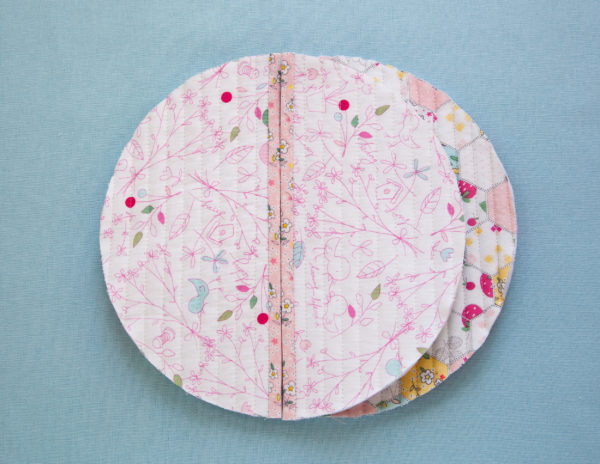 2. Take 1 1/2″ x 31″ single-fold binding strip and fold 1/2″ over at one end. Re-pin the binding around the potholder edge. Sew the binding, overlapping the ends to finish.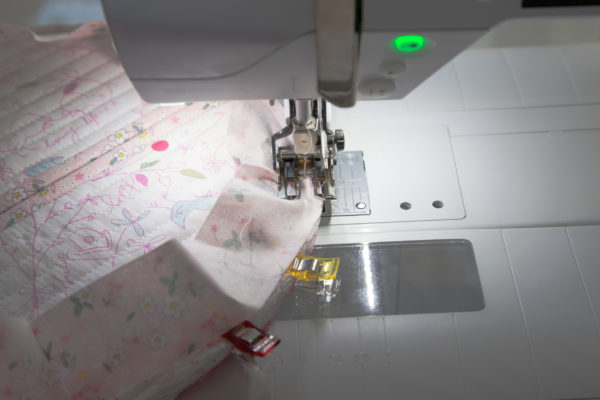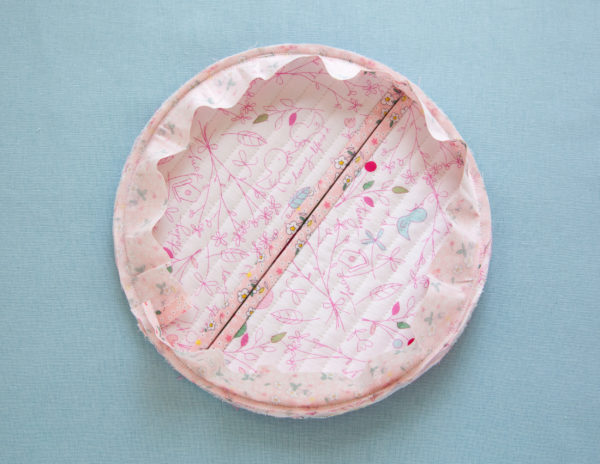 Finishing
1.  Fold the edge of the binding to the other side of the potholder and blind-stitch it in place by hand. Attach the binding strip on the potholder pocket for hanging (optional).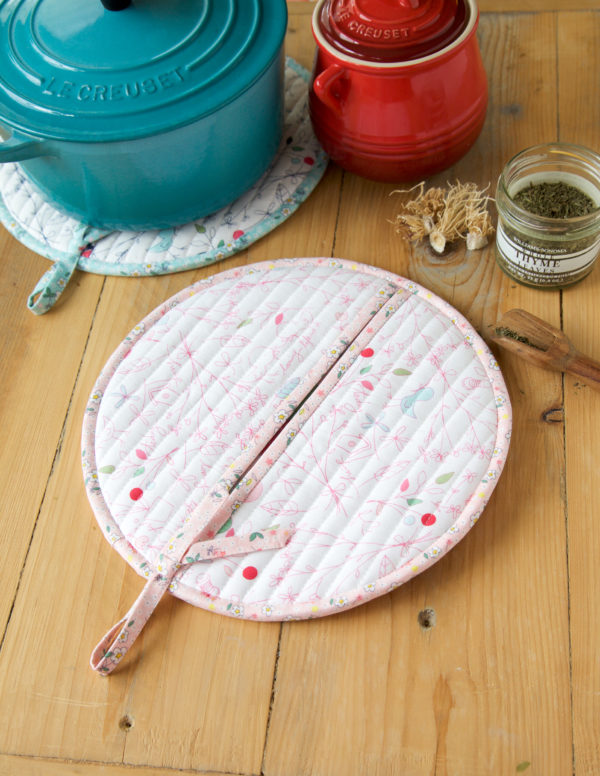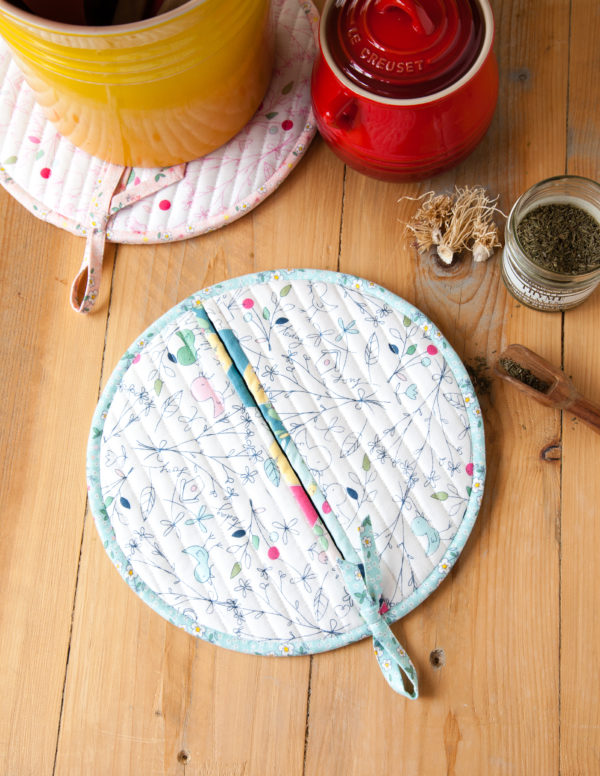 Fabrics used are from my Serendipity collection for Riley Blake Designs.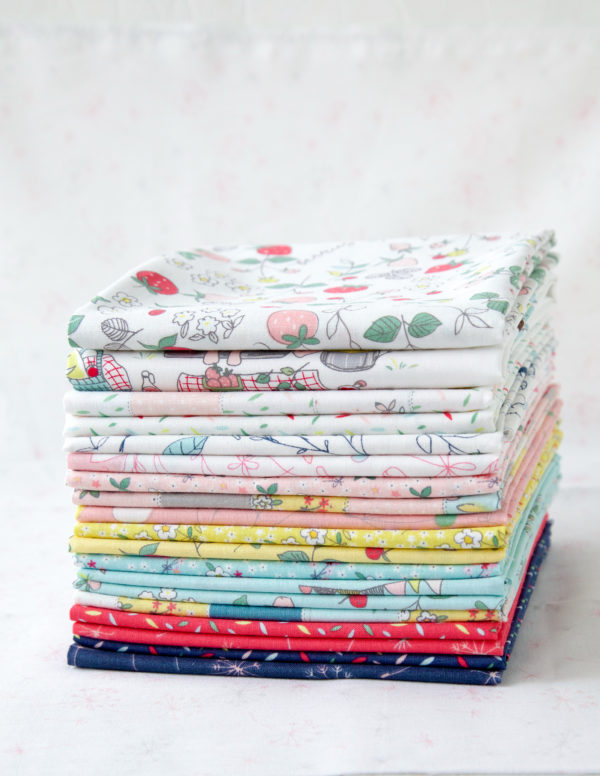 I hope you enjoyed this tutorial and are ready to make a potholder. Beware, they can be addicting!
You can find more project ideas on my Instagram @zeriano.