How To Sew A Circle
In making quilts we have just a few tools, but using them we can create infinite variation. We have fabric, thread and batting. To combine them we piece the fabric together using the thread and sandwich the batting between fabrics to add density for warmth and stability. We can piece in a straight line or a curved line. Or we can put another piece of fabric on top and sew it down.  That is it.
That is the entirety of the language we have as quilters from which to work our magic. So if you aren't using curved piecing, give it a try. I will say don't let difficulty stop you. Its like not using the last third of the alphabet. AND its not to hard after you give it a few tries.
Two simple rules that make it easy:
1)   Cut accurate pieces
2)   Sew a straight line
If you do those two things you will sew perfect circles and you don't need anything else. I will show you what I mean. Come along with me on this journey.
Step One: Cut accurate pieces
I can't stress this enough if you want to make this process easy. You can wing it and be sudo-accurate but you wont always end up with pieces that lay flat. I use a die cutter. AccuQuilt makes a great product. You know that you will have pieces that you can trust.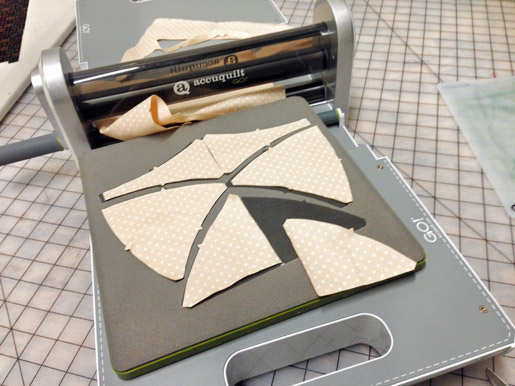 You can use plastic templates or rulers just as well.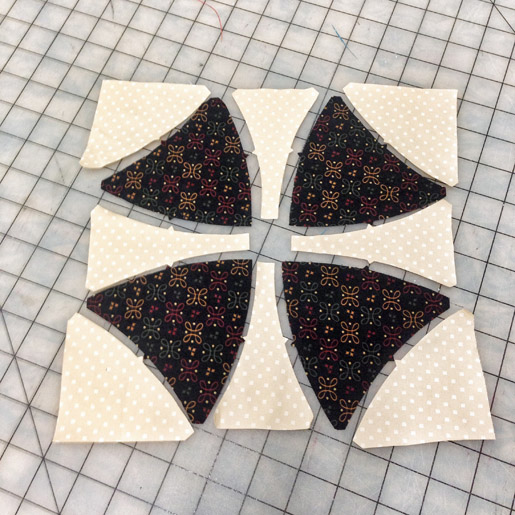 So once you have your pieces cut. It's on to step two in a two-step process.
Step Two: Sew a straight line
That is easier said than done of course. But here is how I do it and have found much success with it.
Match your curves on the table first so you make sure you have it right because it is easy to get confused as you plop the convex on the concave. (I know I have gotten rather confused).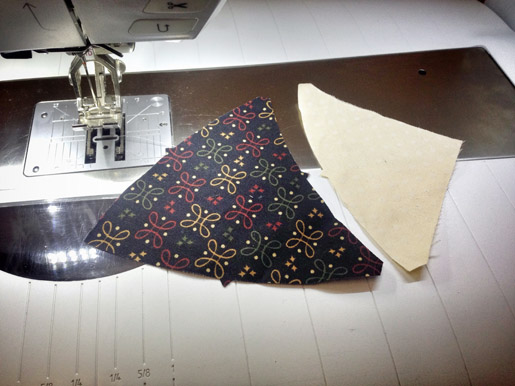 Start by matching the corners.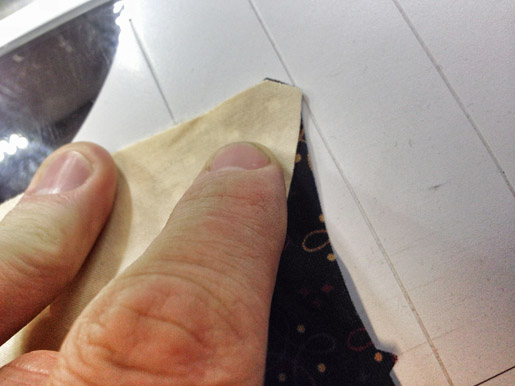 Match JUST the corner that you need to start with. Don't try and do it all at once. Notice in the picture that the side that will be sewn [on the right] isn't matched at all. Just the corner.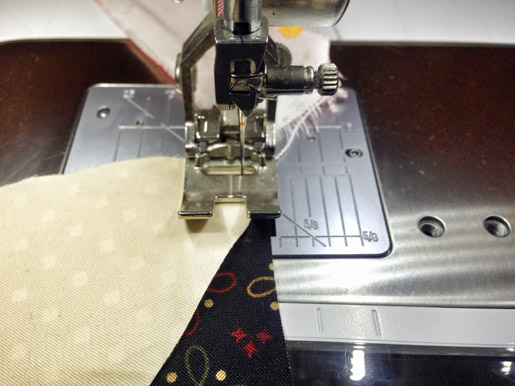 Start that part under the machine get just a few stitches in than stop with the needle down and match the curves together just to the half way part.
(One of the things I like about a die cutter is they have tabs so you can match the center points easily. You can mark these with a pen or a notch too.)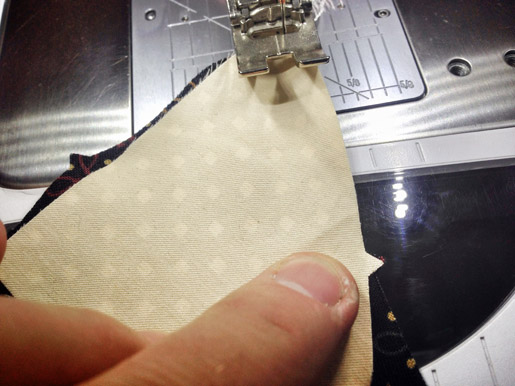 Now is the straight line sewing. Sew down till the middle part and stop.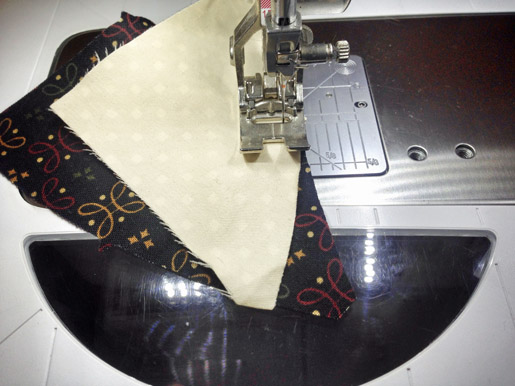 Then stretch the sides of the fabric to match till the end and sew them just like the top.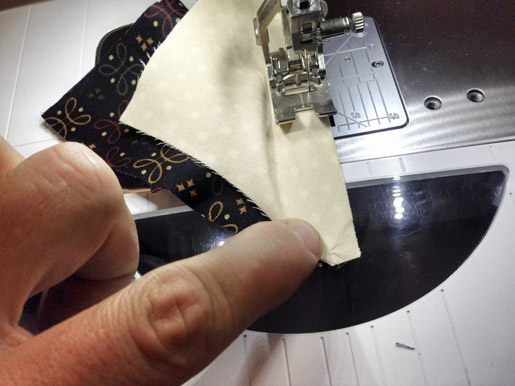 That's all there is to it! That and a really good ironing.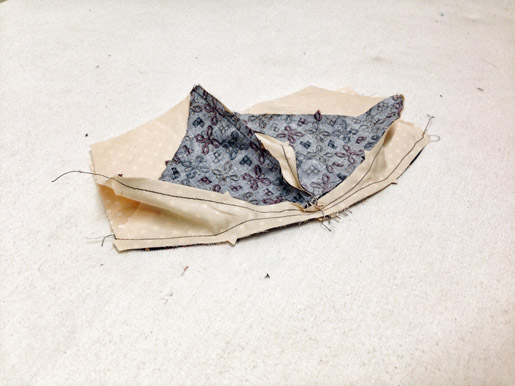 It may feel like you have it wrong at this point since it pulls funny with these opposing seams. But give it a good pressing and you'll be amazed.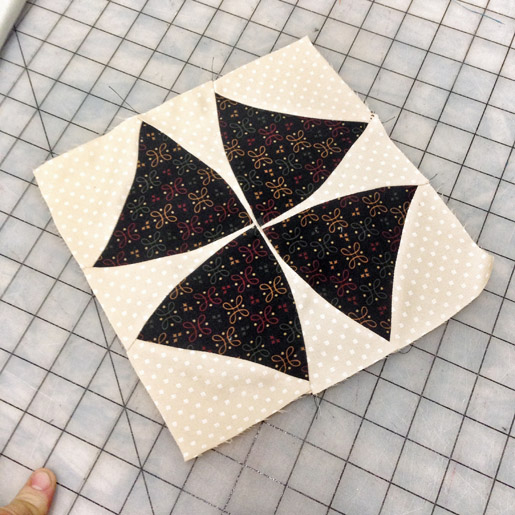 Works like a charm!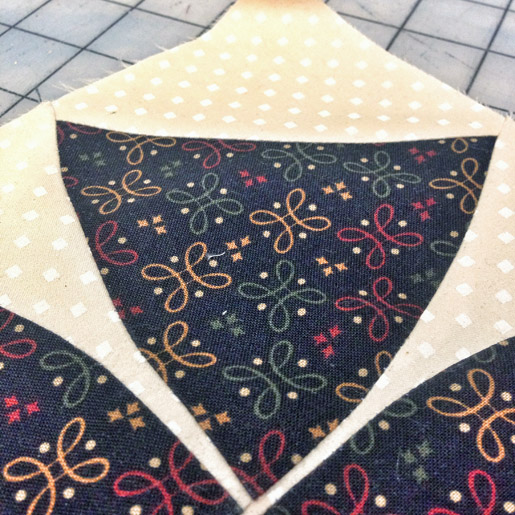 There's so much you can do with circles if you just follow those two steps.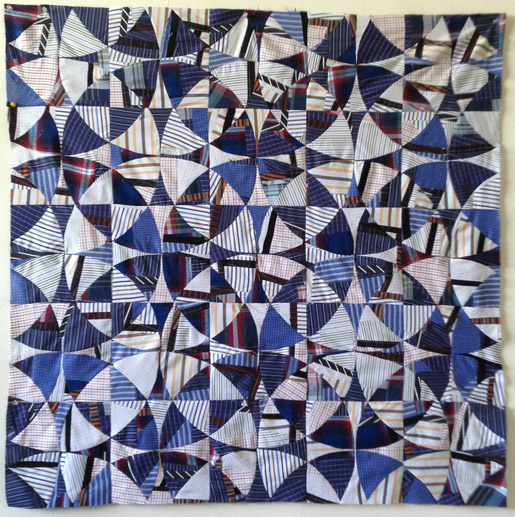 Good luck! Let me know how it goes!
Techniques

quilting
What you might also like
6 comments on "How To Sew A Circle"