How to Sew a Pant Cuff
Ever wonder how to make home sewn garments look expensive and professionally finished? It is all about the pressing. Follow Erin Hogan-Braker from the 7th Bone Tailoring team and see the secrets to creating beautiful cuffs for your pants.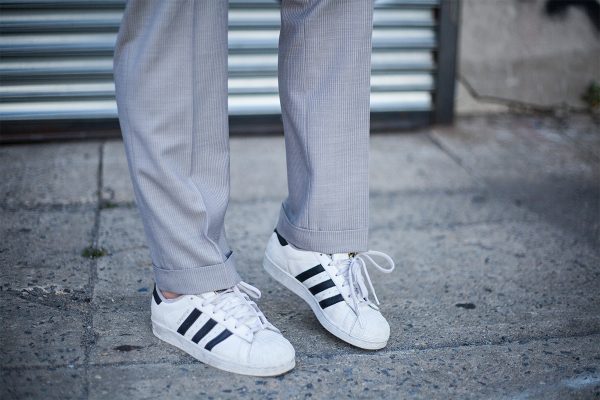 Materials to Sew a Pant Cuff:
Pants to be hemmed (woven is preferred, but knits will work!)
Iron
Sleeve board (use a pressing ham if you do not have a sleeve board)
Pins
Tailor's chalk (clay chalk, do not use wax)
Ruler
Pressing cloth (organza is preferred, thin cotton works)
BERNINA sewing machine, we sew on a BERNINA 350 PE
Universal needles
Thread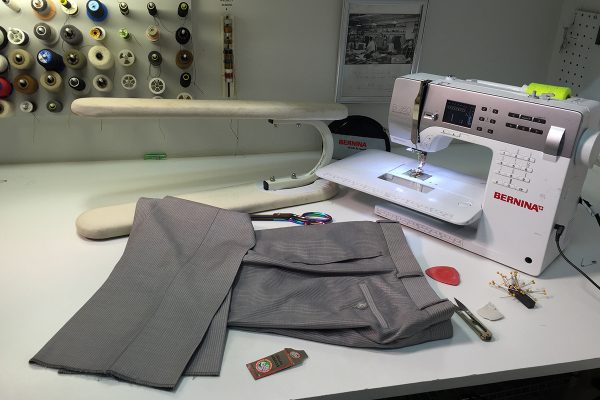 Erin will teach you how to fit on yourself—no fitting partner needed! Then you will see how to correctly measure and mark the pant hem. A secret about chalk is included in this video!
The key here is truly attention to detail when pressing. Easy to say—but what does that really look like? Erin will show you how to get the most from your home iron to create professional results.
The pant cuff style is a great addition to any wardrobe. Update boring trousers—even jeans! Dress up casual sneakers or add a little posh to your work pants. There are so many ways to wear a cuffed pant—and ways to sew a cuffed pant! Let us know your favorites in the comment section below.
Techniques

sewing
What you might also like