Button Cuffs
How many of us have jars, tins and boxes containing buttons galore? I, for one, do! And I always welcome more. One of my favorite things to make with them is Button Cuffs. All you need is some elastic, a needle and thread (or a sewing machine with a great button sew-on foot like BERNINA Button Sew-On Foot #18) and lots of your favorite buttons.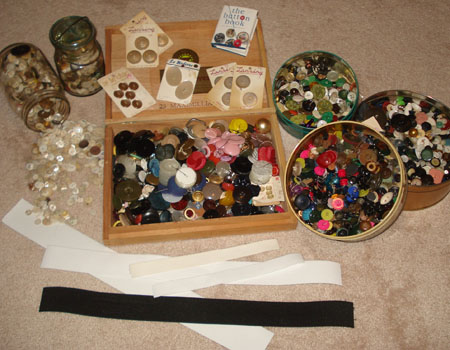 I use knit elastic as it has minimal ribs. Very the width of the elastic depending on the look you want and the number of buttons with which you are working. I have used the 2″, 1 1/2″ and 1″ widths. Dropping white elastic into a cup of black coffee to soak for about an hour will render an off-white elastic more suitable for neutral-colored buttons. And a Sharpie marker will color white elastic for better blending, but try wetting the elastic before using the Sharpie to achieve a water-color effect that is not as dark as Sharpie on dry elastic.
Wrap the piece of elastic — not stretched — around your wrist to achieve a comfortable fit. Overlap the ends by 1″. Cut to size and use a fabric marker to indicate where the overlap will be so you don't sew any buttons there until the end of the cuff construction.
Audition the buttons to be used, varying the sizes and styles. Choose thread to blend with the buttons, then thread either your hand-sewing needle or your sewing machine (needle and bobbin).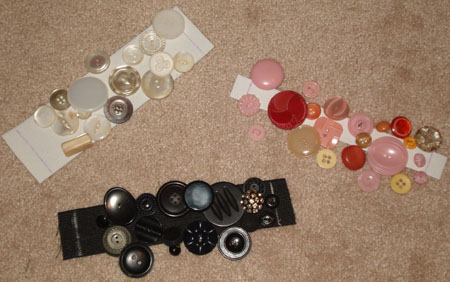 If using your sewing machine, attach a button sew-on foot to the machine. Before stitching your buttons in place, position them randomly over the elastic for a pleasing effect. If you choose shank buttons for your cuff, you will need to attach them with a hand-sewing needle. It will be easier to stitch buttons by hand as more are added to the cuff.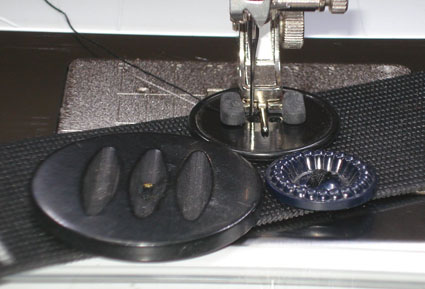 Once you have stitched all the buttons in place within the marked area of the elastic, overlap the elastic, lining up the marks, and place a pin to hold the elastic together.
Stitch the overlap of the elastic together using a hand-sewing needle, making sure the elastic will not come apart if pulled.
Sew more buttons in the overlapped elastic area.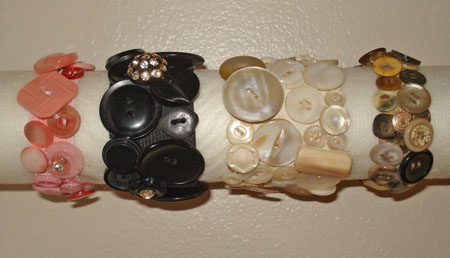 Wear your Button Cuffs one at a time, or mix and match for even more fun! Why not try combining colors in interesting patterns within the same cuff, too!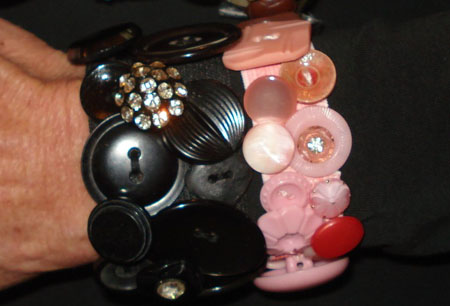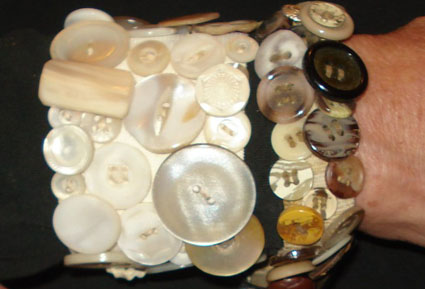 Projects

fashion

Techniques

crafts
What you might also like
2 comments on "Button Cuffs"