Meet BERNINA Brand Ambassador, Beth, from Sew DIY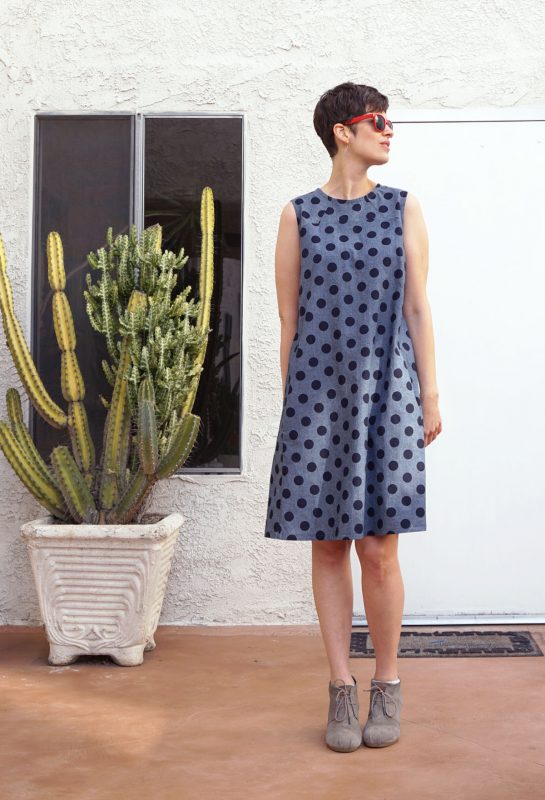 Hi I'm Beth from Sew DIY. I'm so excited to be one of the new BERNINA Ambassadors and to be sharing projects with you here on WeAllSew. I grew up in Oregon in a family of crafty makers. Encouraged by their DIY attitude, I adopted the maker spirit at a young age. In fact, I received my first (toy) sewing machine at the age of four! I've tried pretty much everything from knitting and crochet to jewelry making but sewing is my greatest passion.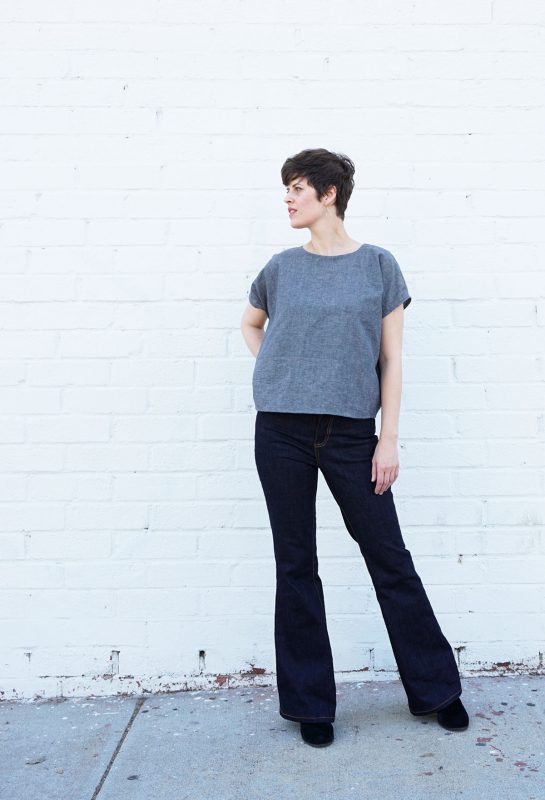 I had my first formal sewing lesson in middle school home-ec but really fell in love with it in high school. Back in those pre-internet days, I spent hours pouring over the pattern books and touching all the fabrics at my local fabric store. And when my grandmother gave me her collection of vintage sewing patterns, I'd spend hours with those. Garment sewing has always been my main interest and I even made my own prom dress, a simple, long black sheath. I'm pretty sure I still have the dress and the pattern I used, just in case I have a 90s prom themed party to attend.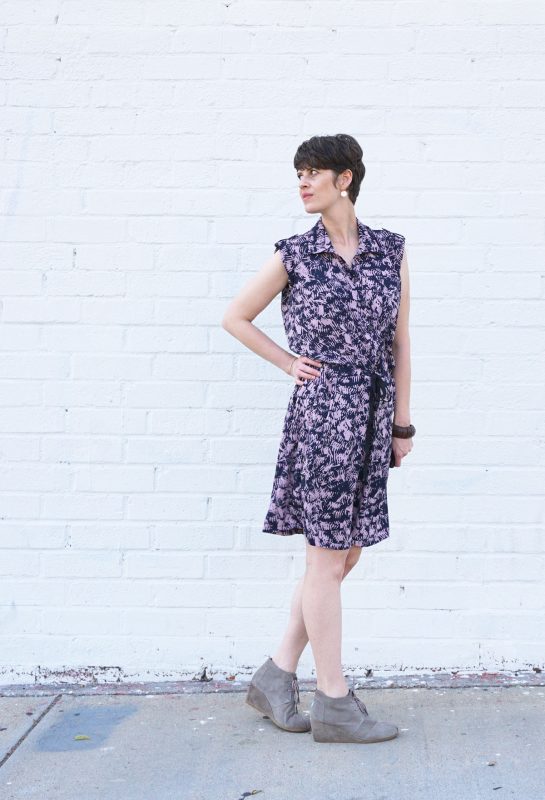 In college, I majored in both mathematics and graphic design. They might seem like contradictory subjects but at their core they are both about problem solving. And they are (fortunately) both quite applicable to sewing and pattern drafting. When I'm designing a pattern or creating a tutorial, I look for ways to make it as simple and frustration-free as possible.
Over the years I've made pretty much every mistake, from choosing the wrong fabric, taking unfortunate shortcuts, cutting a fabric upside down or sewing the wrong size. I'm so glad that I started my sewing adventure at a young age and was able to get a lot of those foibles out of the way. I'm looking forward to sharing some of that wisdom with you. I hope that by sharing my experiences, others can have an easier and happier sewing experience.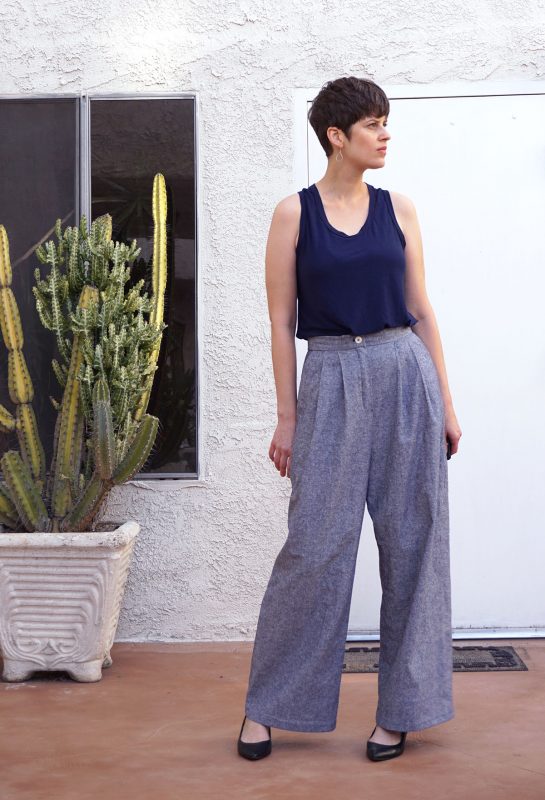 I have lived in Southern California for the last 10 years where I work as a freelance graphic designer and art director. I'm lucky to have easy access to the amazing fabric district in downtown Los Angeles. It's warm pretty much all year round here, so I like to sew simple garments that can be layered for indoor AC and still hold up to outdoor heat.
In my spare time, I hang out with my adorable kitten, Fox Buttons, and sew as much as possible. I love trying out new patterns and sharing my projects on my blog and on Instagram. I've been enjoying getting to know the BERNINA 350 PE and I can't wait to share some new projects and tutorials with you soon.
Projects

fashion
What you might also like
One comment on "Meet BERNINA Brand Ambassador, Beth, from Sew DIY"