Sensory Blanket Sew Along, Part Two
Hi, it's Jen Belnap from The Smitten Chicken.  Welcome to Part two of the Sensory Blanket sew along! We will be sewing with leather today!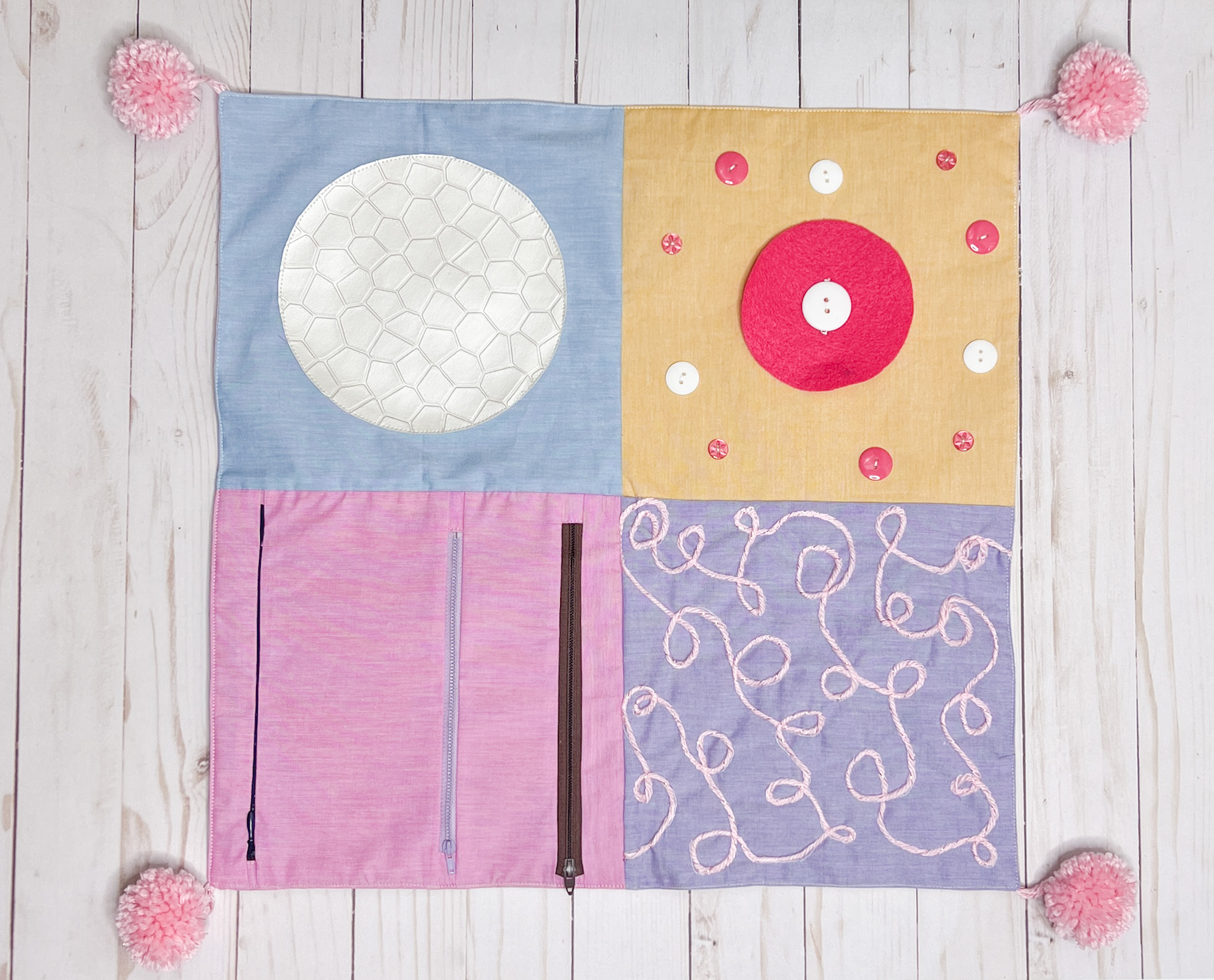 If you missed part one with the BERNINA Free-motion Couching Foot #43, go check it out!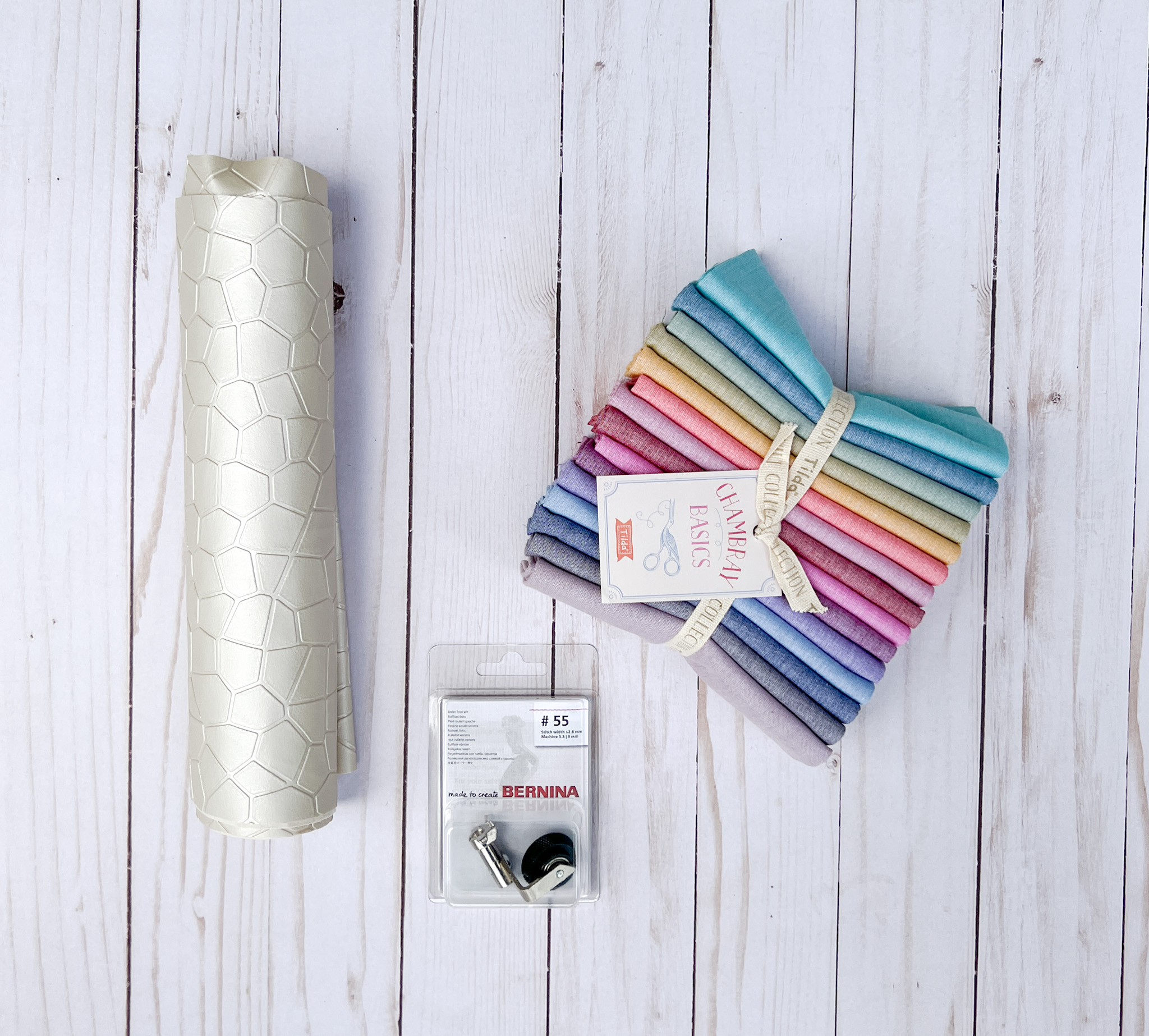 Sensory Blanket Leather Block Supplies
Let's gather our supplies for the leather block.  You will need:
Leather
Fabric (I am using a fat quarter bundle of Chambray Basics by Tilda)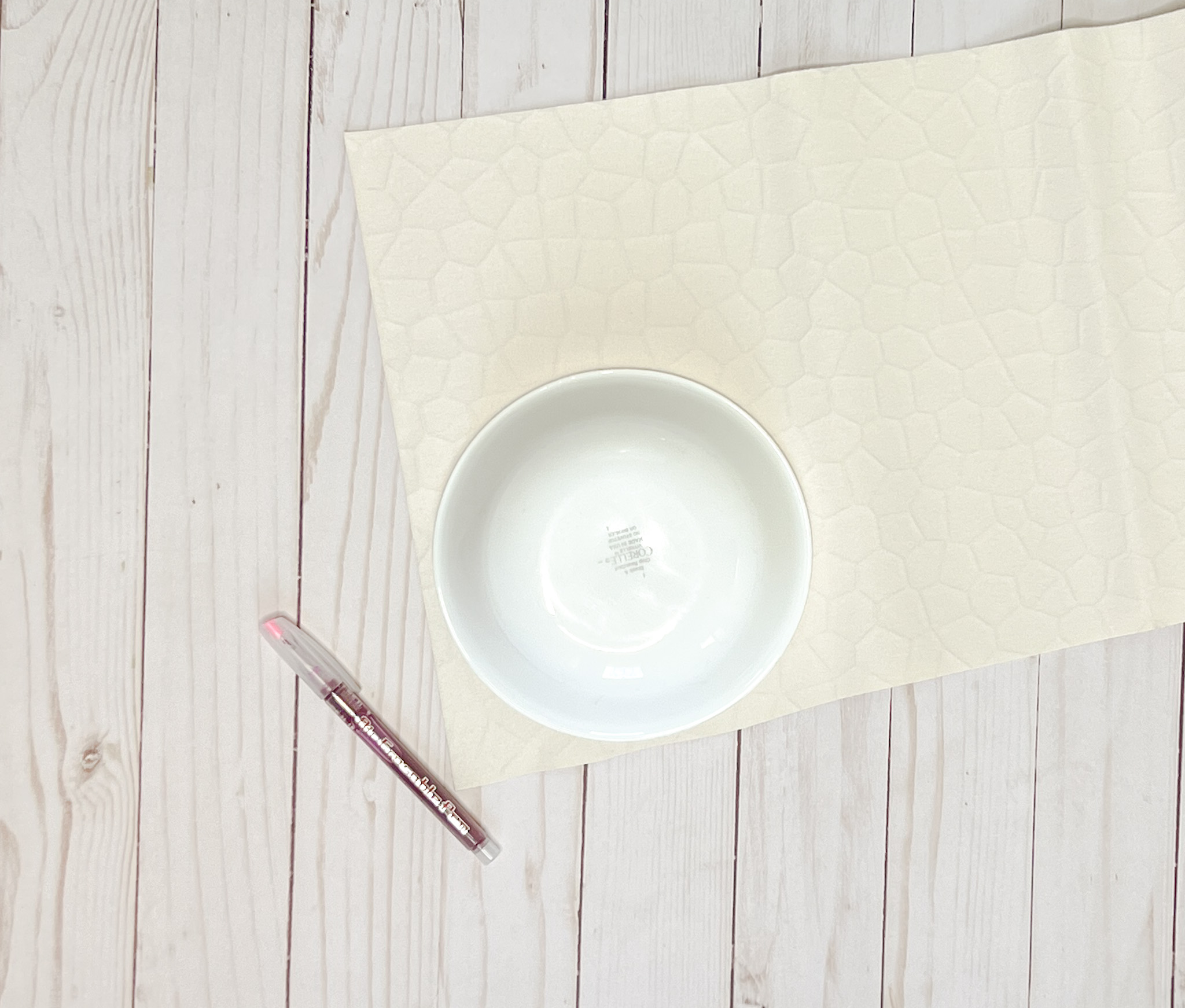 Cutting Fabric
Start by tracing a circle on the wrong side of your leather.  I just found a bowl in my house about the size of the circle I wanted.  I then traced around it with my Air Vanishing Pen.  Cut out the circle.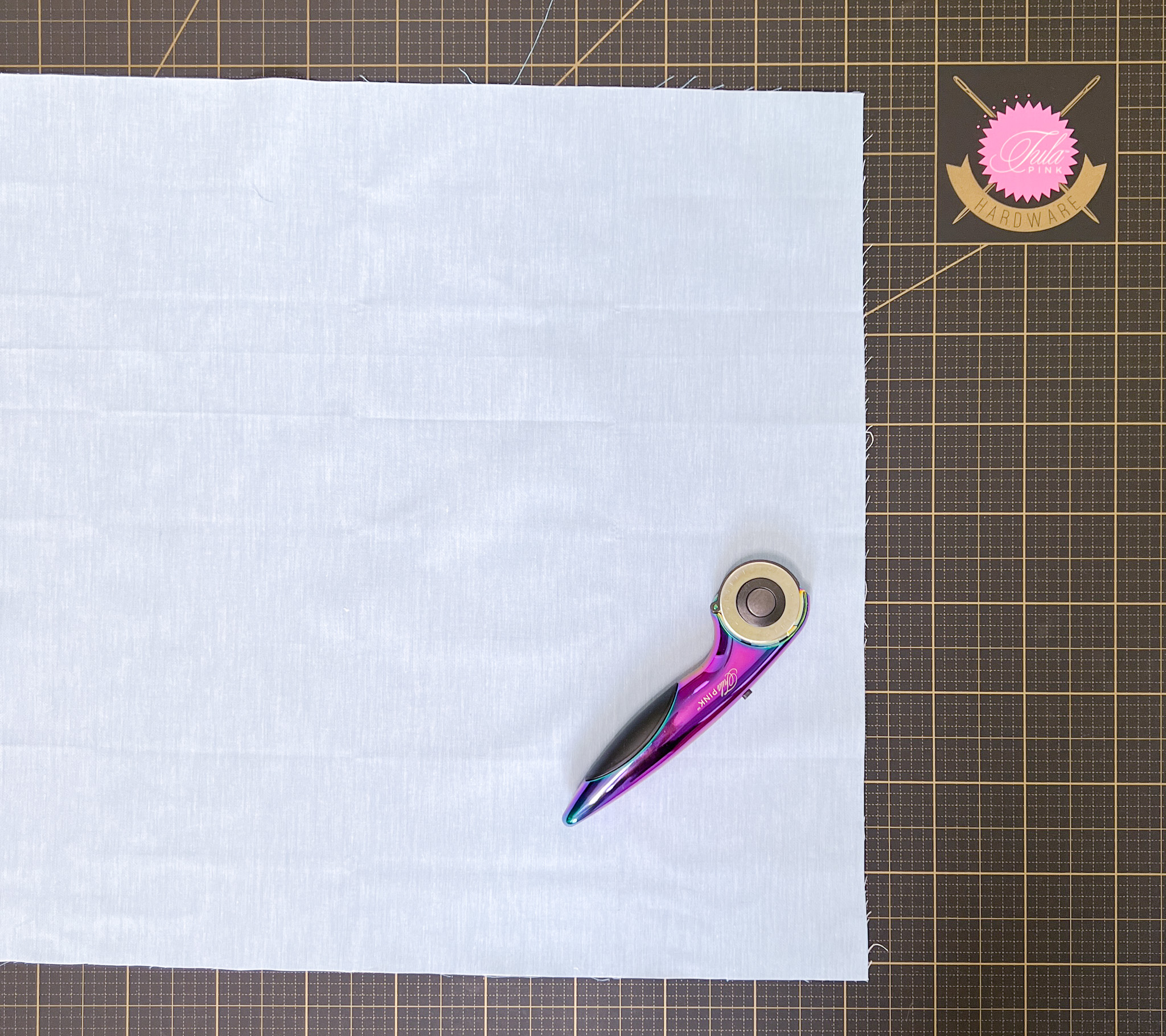 Then you will cut out your fabric.  Cut your fat quarter to 9 1/2″ by 9 1/2″.  These Tula Pink cutting tools make cutting fabric so much fun!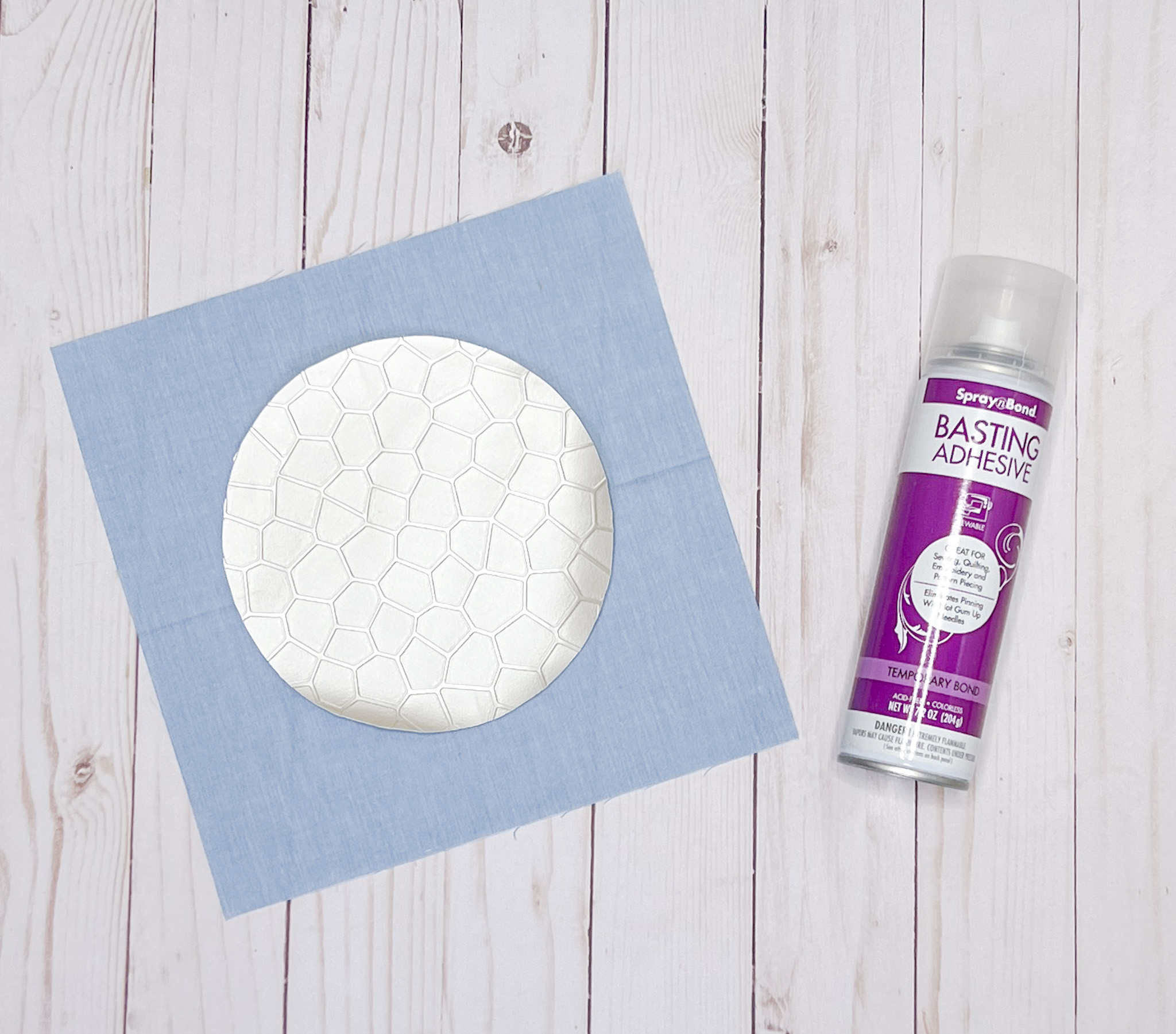 Basting
To keep the leather from slipping while sewing, I like to spray baste it in place.  This SpraynBond Basting Adhesive is my favorite to use.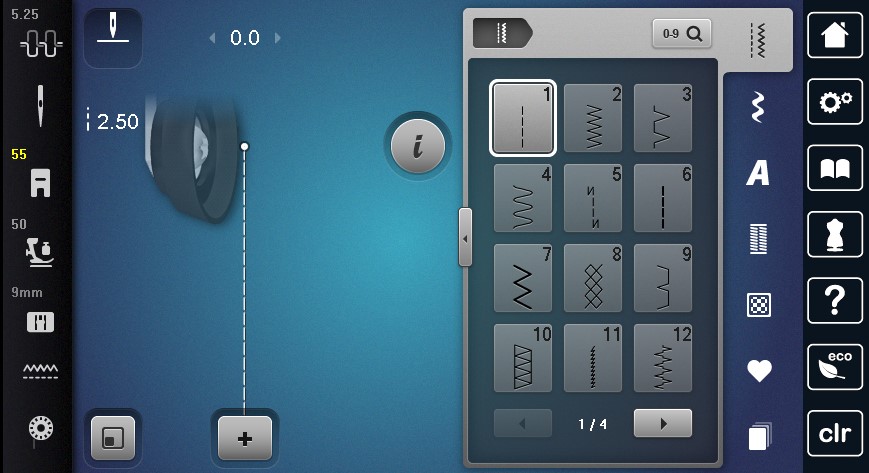 I used a straight stitch set to 2.5.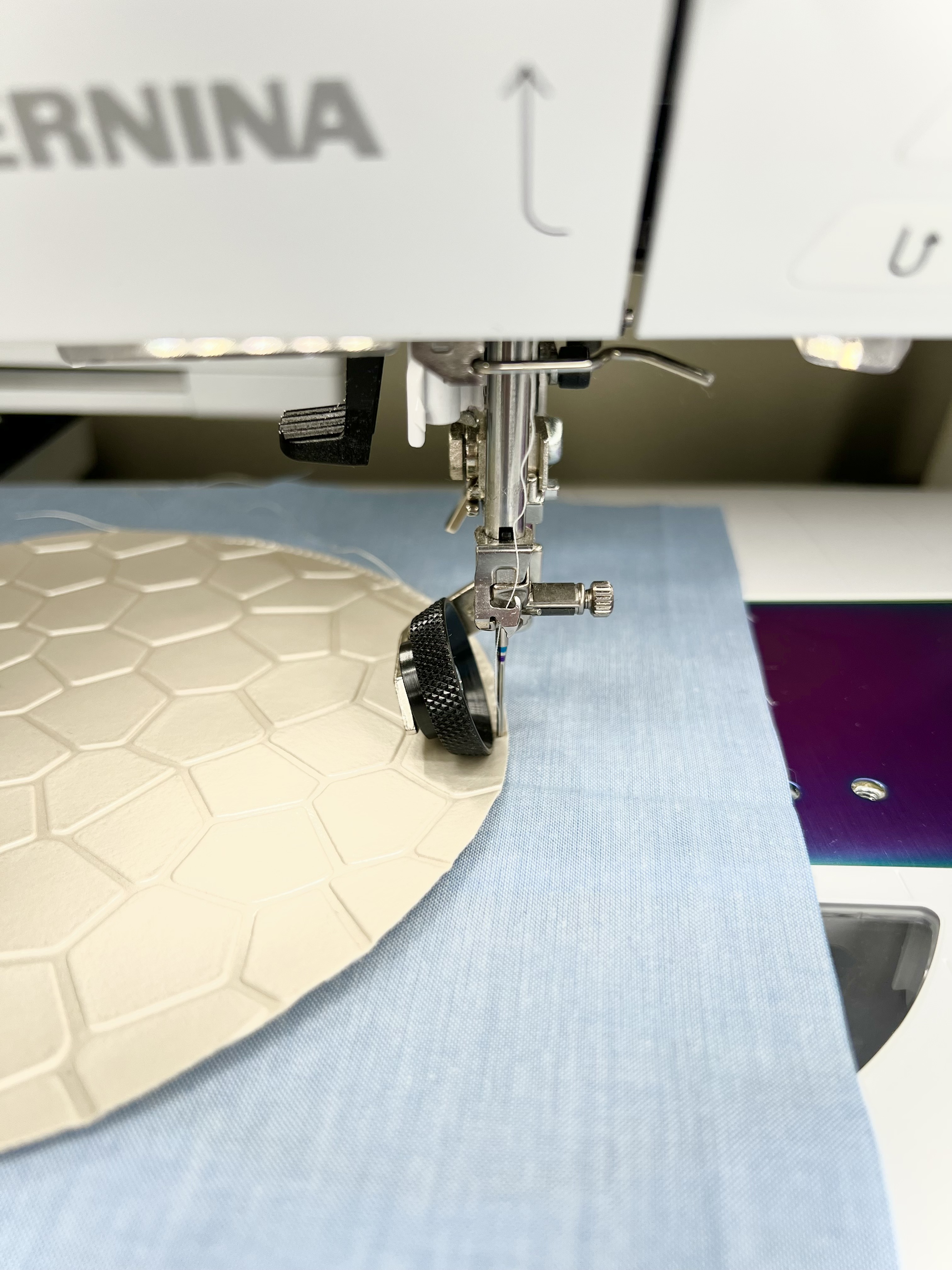 Sewing
Using the BERNINA Leather Foot #55, sew around the entire circle.  This foot makes sewing in circle a breeze!  The roller foot pivots so nicely as you turn and the traction on the roller foot keeps it in place.  I love how the foot is open so I can see right where my stitches are going.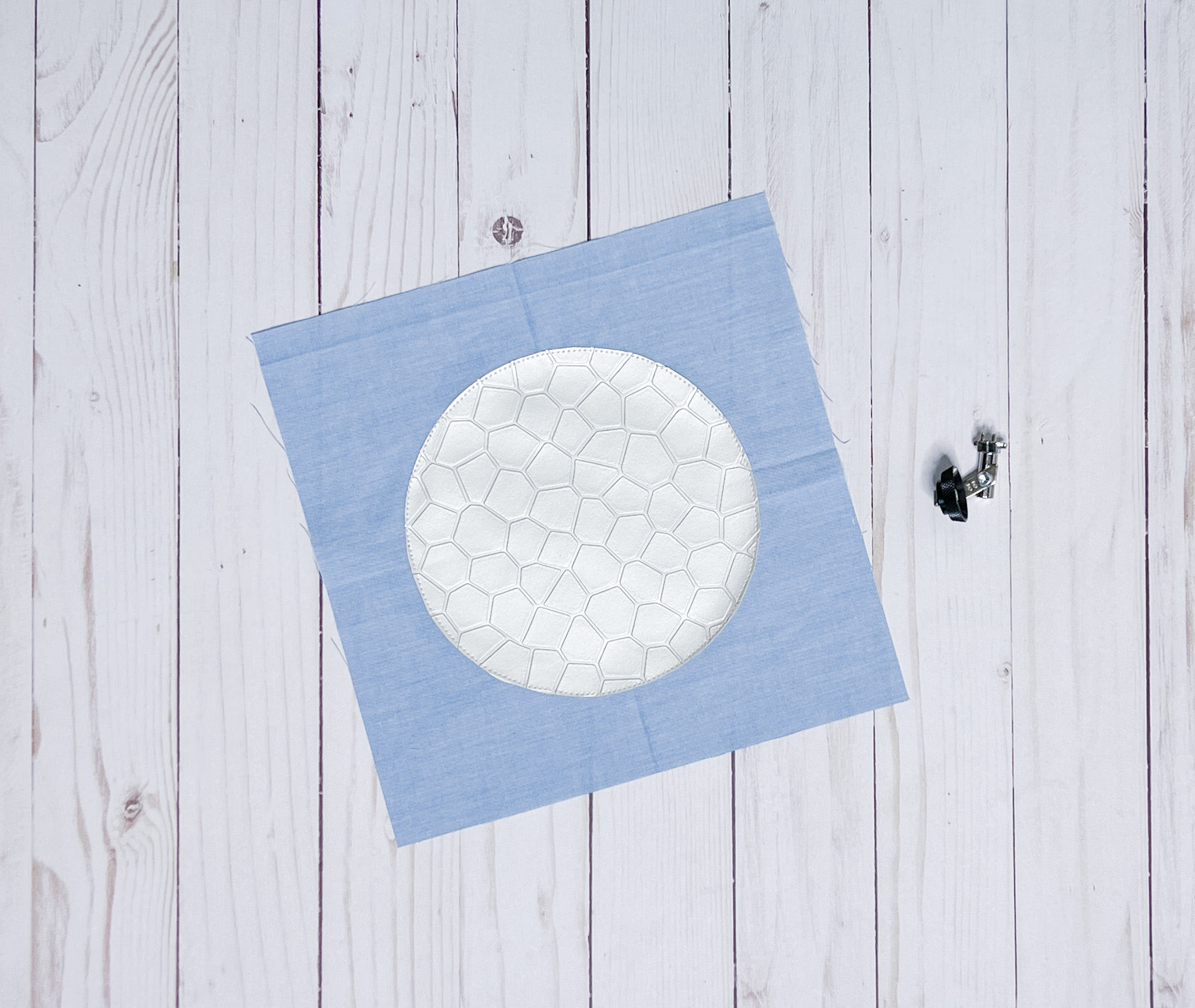 Finished Part Two
Here is the completed Leather block.  I love the texture that this leather creates which is why I chose it for the Sensory Blanket.  Leather can be tricky to sew with, but not with the Leather foot!  It makes stitching up this Leather block so easy!  How is your Sensory Blanket coming along?  Stay tuned for part three!
If you would like to see more of what I am up to, you can follow me on my blog, Instagram, Facebook, Pinterest and subscribe to my YouTube channel!
Chirp Out!
Jen
Difficulty level

Beginner

Time to Complete

Less than one hour

Used Material

fabric, leather, leather foot

Projects

sensory blanket

Techniques

sewing with leather
What you might also like