Susan's Off-the-Edge Chloe Hem Variation
I used a variation on the Chole Hem technique to finish the edges of the ruffle at the front of this linen blouse. The unfinished edge was was then stitched into the placket at the center front. This is a beautiful hem option for delicate, fine fabrics. I stitched my blouse on the new 8 Series BERNINA 820, but this technique can be stitched on nearly any BERNINA sewing machine.
Chloe Edge:
Press 1/2″ under along one long edge.
Select zigzag stitch #2; adjust stitch length = 0.85mm and stitch width = 1.5mm.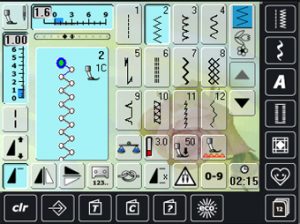 Move the needle position 1 step left of center and attach Edgestitch Foot #10/10C to the machine.
Guide the folded edge next to the blade and stitch the narrow zigzag.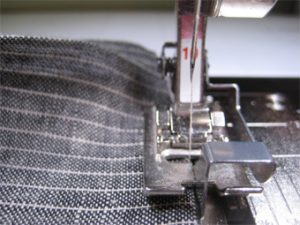 Trim close to the stitching using applique scissors.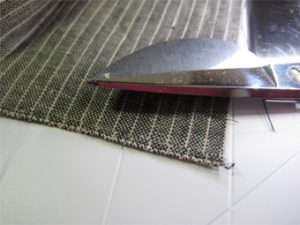 Off-the-Edge Stitching:
Select a stitch to fall off the edge, such as this one that looks like stacked columns.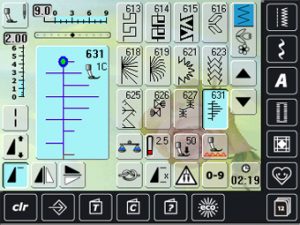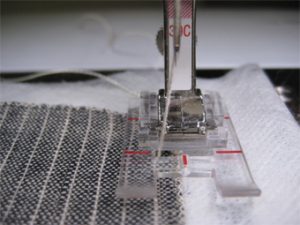 Stitch, letting the stitches fall off the edge.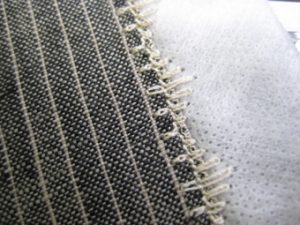 Trim stabilizer about 1/4″ from the stitching, then rinse away the remaining stablizer.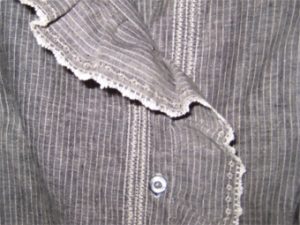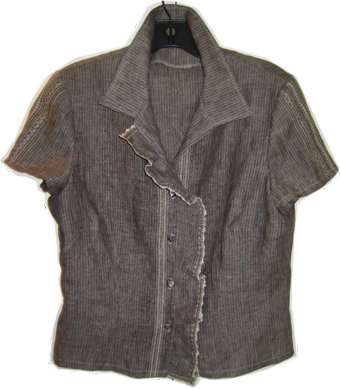 Projects

fashion
What you might also like
One comment on "Susan's Off-the-Edge Chloe Hem Variation"