Best Pressing Methods for Quilters
No matter what type of sewing you do, pressing is an important part of it. Garment makers use the iron to press seams open and shape the fabric to fit their bodies, home dec sewers want smooth drapery hems and crisp edges for their pillows and quilters need flat blocks and wrinkle-free quilt tops. Good pressing techniques are especially important to quilters because they help keep the block in shape with no distortion. This ensures that the blocks will all fit together to form the desired patchwork pattern.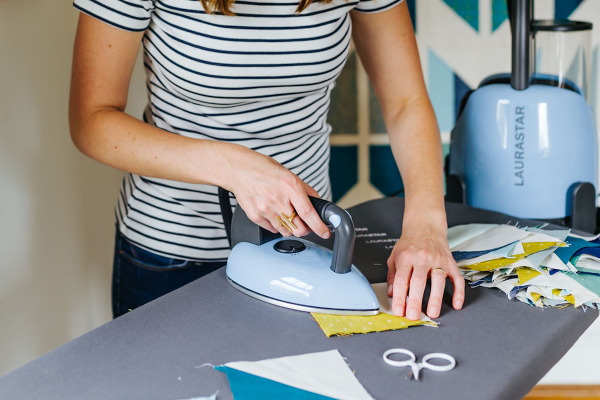 Pressing and Ironing
Ironing slides and is designed to take wrinkles out of fabric. Pressing moves up and down and is intended to make the fabric conform to a certain shape such as flat or curved. When sewing and quilting, pressing is the method to use in most cases. Click here for a few tips for pressing and ironing.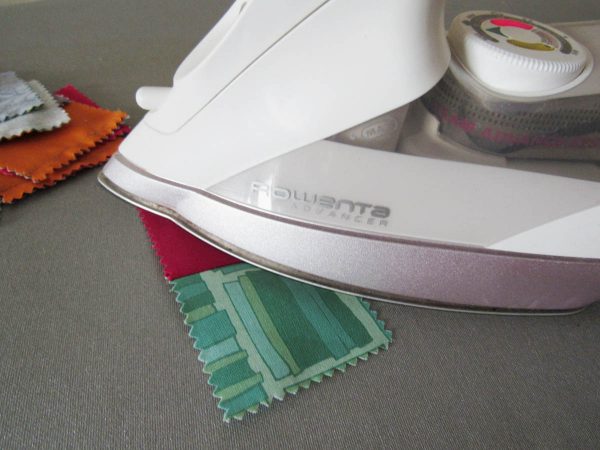 Piecing and Pressing
The best way to press patchwork seams is using a 3-step method. First you press the seam as it was sewn without opening the fabric or the seam. This sets the seam and flattens the thread into the fabric. Next, open the fabric with the wrong side up and press both seam allowances to one side, usually toward the darker fabric to prevent shadowing from the front. The final press is from the right side of the fabric. The unit or block is now ready to be joined to other fabric pieces.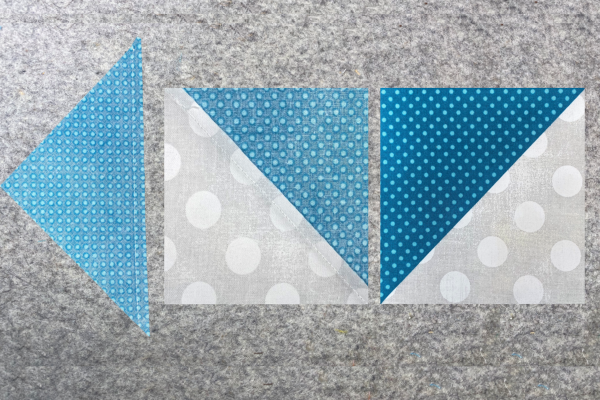 All Steamed Up?
Some quilters love using steam when pressing and some do not. This is a personal choice but here's what you need to know before you say yes or no to steam-pressing. The reason some quilters like to use steam is because moisture is the key to shaping and reshaping the fabric pieces when needed. It can be the answer to squaring up a block that is slightly skewed. However, the steam is also the reason some blocks become misshapen or distorted. When the fabric is damp, it is susceptible to being pulled or stretched out of shape and you should be extra careful not to overwork the block as it is being steam-pressed. Some quilters use a dry iron with a light spray of water if needed instead of sending billows of steam through the fibers of the fabric. So, the choice is up to you because, like so many things related to sewing, there's more than one way to get it done.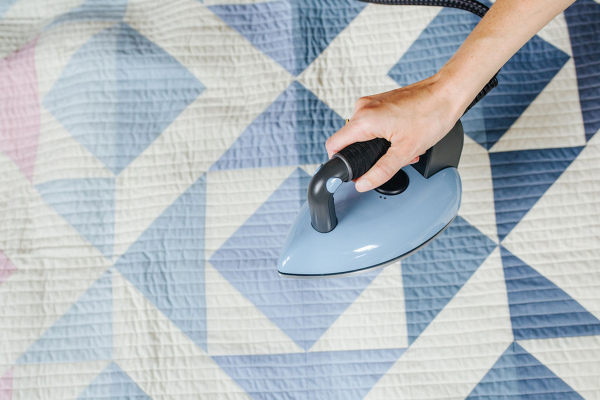 Amanda Has a New Ironing System!
Quilting expert Amanda Murphy has a new ironing system (with dry steam!) that she loves for quilting. Click here to see how she uses her Laurastar Steam i system for piecing and applique.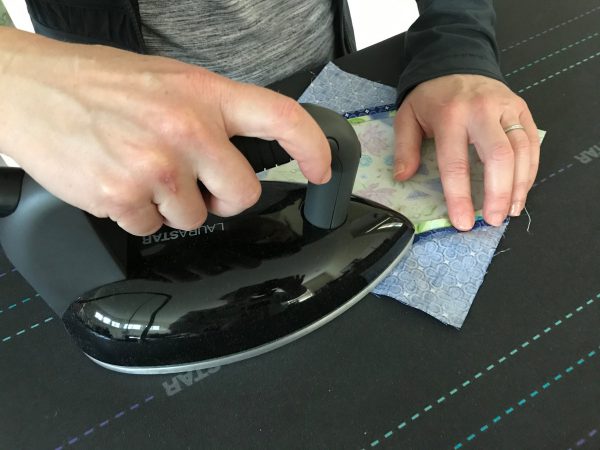 For more info about machine quilting, see The Big Book of Machine Quilting at your local BERNINA Store. Click here to find a BERNINA store near you.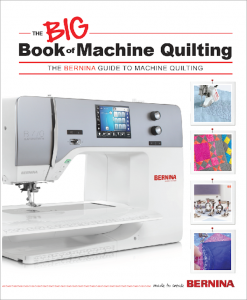 What you might also like