Embroider-along Part 1: The Four Basics of Machine Embroidery
Congratulations on your new embroidery machine! Hi, I'm Sue O'Very, BERNINA Ambassador and machine embroidery expert. Becoming an expert didn't happen overnight. Just like you I once was new and ready to get stitching but was a bit overwhelmed. I'm here to help make machine embroidery a fun and successful experience. Before we begin stitching I'm going to cover four basics of machine embroidery in part 1 of my Embroider-Along.
Embroider-Along
You might be wondering just what is an Embroider-Along? I'm excited to say it will be a series of helpful blog posts for the beginner as well as the seasoned machine embroiderer. This Embroider-Along will be a place of education and guidance for the beginner. For my seasoned machine embroidery enthusiast it will be a place of reassurance and perhaps learning a few new tricks. Let's face it, some of us have been machine embroidering for 20+ years and over time, things have changed.
Four basics for machine embroidery
There are four basics of machine embroidery to cover in the Embroider-Along series so you get the best results when machine embroidering.
Stabilizers/Materials
Needles
Threads
Hooping
Stabilizers and Materials
Choosing the correct stabilizer can make or break your project. There are hundreds of different stabilizers on the market however, when broken down, there are just a few types.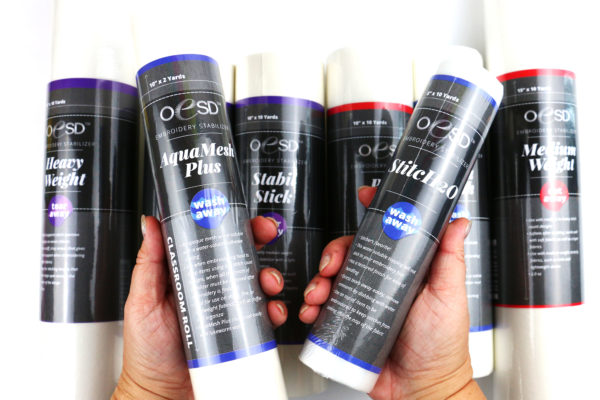 The best way to choose stabilizer will depend on the type of material you are embroidering on. Will you be stitching on knit, woven, sheer fabric or a napped fabric? During my Embroider-Along I will cover which stabilizers are best based on the type of material you are using in your project.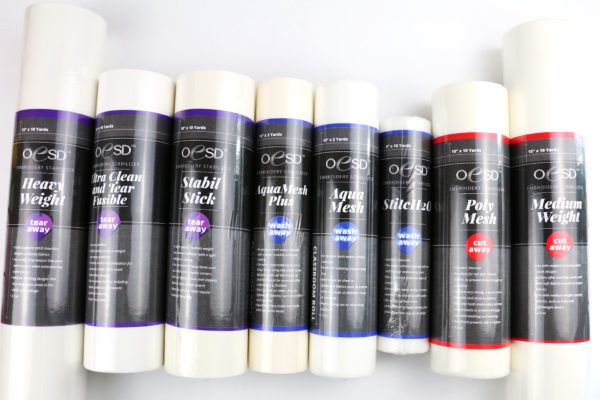 Needles
Needles play a huge part in stitch quality on basic sewing so you can imagine when your needle is going up and down 600-1000 stitches per minute it's even more important to get it right.
Just like stabilizers, needle selection can seem daunting but there are just a couple of basics. Needle selection depends on the material and thread type. Will you be using metallic, polyester or rayon thread? Will you be stitching on a baby Onesie or thick towel? These will be part of the topics of conversation in the Needles portion of my Embroider-Along series.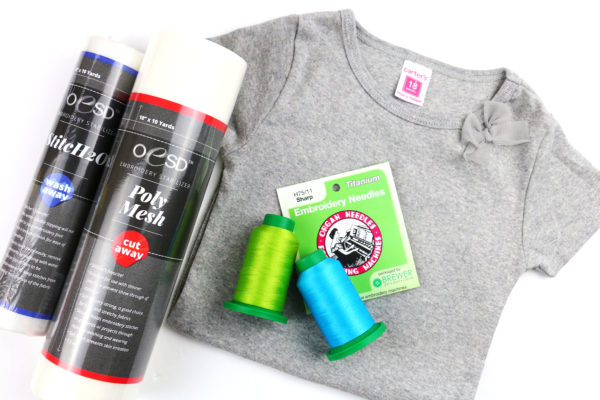 Threads
Using good thread in your machine is like filling your car up with the right gas. If you don't, it just won't work. There are many brands of thread, various weights and different fiber contents. When choosing a thread we need to ask these questions:
What effect are you going for: matte, shiny or metallic?
How will this item be laundered?
Does the embroidery need to be durable?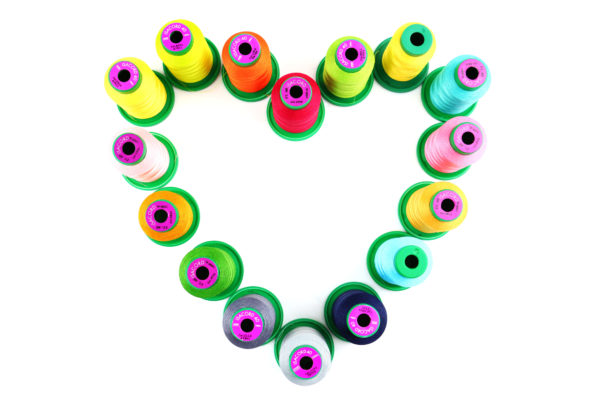 Hooping
An on-going conversation among machine embroidery folks is hooping. One of your stitching friends might say, "I never hoop anything"; another friend might claim they hoop even the thickest of towels. Who is right, which is easiest and what will provide the best results? In the Hooping blog post portion of my Embroider-Along I will answer those questions and discuss these additional topics:
Hoop size
Marking materials
Getting perfect placement
My goal will be to show you the fastest and easiest techniques to provide you with results which will impress your friends.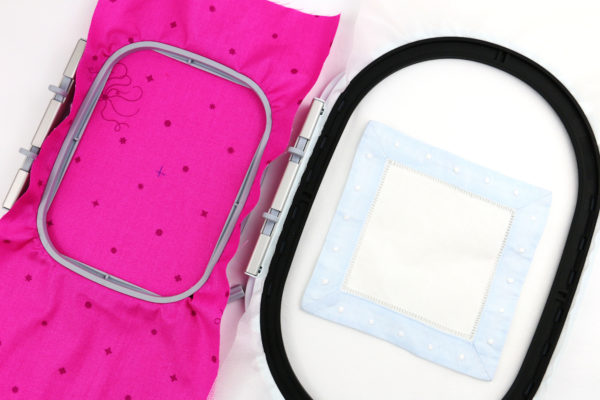 What is next?
Start following along! Check back here each week to see the next lesson and prepare to learn something new. As a part of the Embroider-Along there will be 12 weeks of lessons and (of course) some adorable final projects. Each blog post will bring you closer to mastering the basics of machine embroidery.
Here is the blog schedule:
Embroider-Along Part 1: Intro four most popular materials for machine embroidery
I'd love to hear what you think of this and also additional topics you would like me to cover. What do you want to learn more about machine embroidery?
Until next time, I hope you have a creative day, bye-bye.
Sue
Difficulty level

Beginner

Used Material

embroidery needles, embroidery thread, stabilizers

Seasons

all seasons

Techniques

embroidery
What you might also like
140 comments on "Embroider-along Part 1: The Four Basics of Machine Embroidery"