Tips for BERNINA Zipper Feet
Zippers are great closures for all types of projects. Dresses, slacks, purses, backpacks and cosmetic bags are just a few places where a zipper is the logical choice for a closure. This post has a few tips for success when stitching zipper applications. For more information on sewing zippers, click here for a FREE BERNINA eBook, Zipper Applications.
Zipper Presser Feet
The key to sewing zippers is always the presser foot. The foot allows the stitching to be placed close to the coils. BERNINA has several zipper feet that work for traditional and designer zipper applications. Foot #4 is the original BERNINA zipper foot. It has one narrow toe and is used with the far right or far left needle position. Zipper Foot #4D is the Dual Feed version that feeds the fabric and zipper under the foot with no slipping or shifting.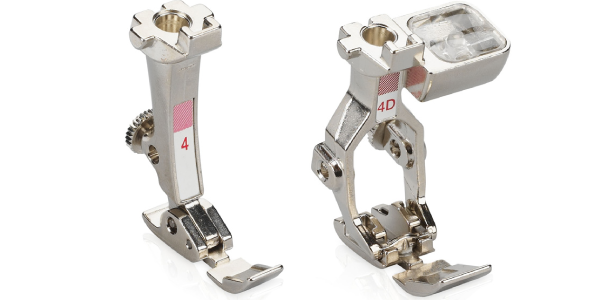 For perfect topstitching when sewing a zipper, use Foot #14D (for models with the Dual Feed feature). Adjust the guide the desired measurement from the needle and align the outer edge with the seam, resulting in stitching that is parallel to the seam. Invisible Zipper Foot #35 is designed to sew a particular type of zipper that is hidden in the seam.  Non-Stick Zipper Foot #54 is for stitching zippers on materials such as leather and plastic. It also has an adjustable guide to help keep you stitching straight as you sew a lapped zipper.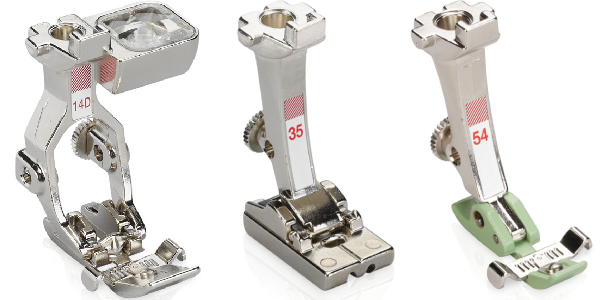 Longer Zipper
When possible, use a zipper 2"-4" longer than the opening it will be sewn into. This eliminates the need to sew around the pull tab. Close the zipper for stitching, so the tab is above the upper edge of the project, but don't forget to unzip it before trimming it even with the upper edge.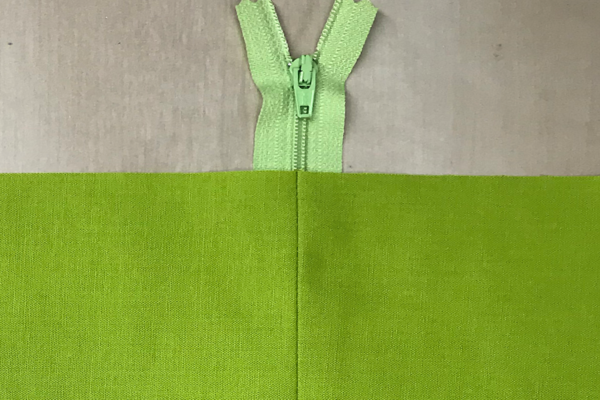 Shorter Zipper
Conventional zippers are easy to shorten if a shorter one is needed. Find the desired length by measuring from the top down. Zigzag in place (feed dog lowered) across the coils at this point and then trim the zipper tape below the stitching. Note: Open Embroidery Foot #20/20C/20D works well for this.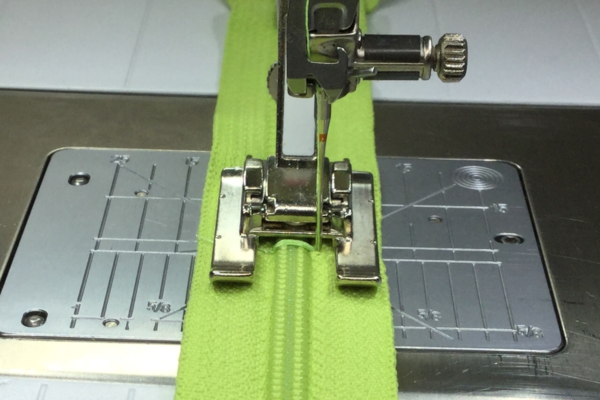 Foot Recognition
If your machine has a foot recognition feature, select the presser foot being used. This will limit the needle positions so the needle will not strike the foot and break. If the needle is in the wrong position for the zipper foot, the stitching will show as red and the machine will not stitch.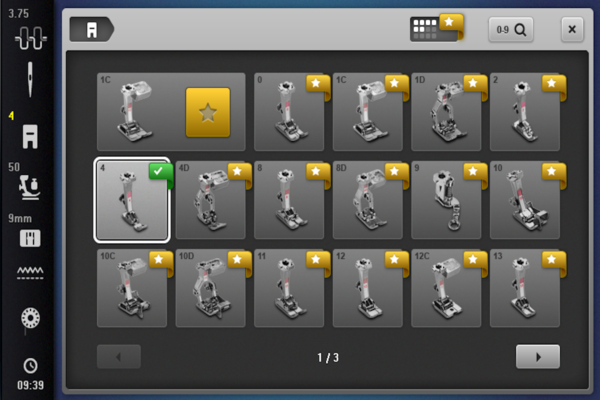 Don't forget to download the Zipper Applications eBook.
For more information on all of the BERNINA Zipper Feet, see The Big Book of Feet at your local BERNINA store.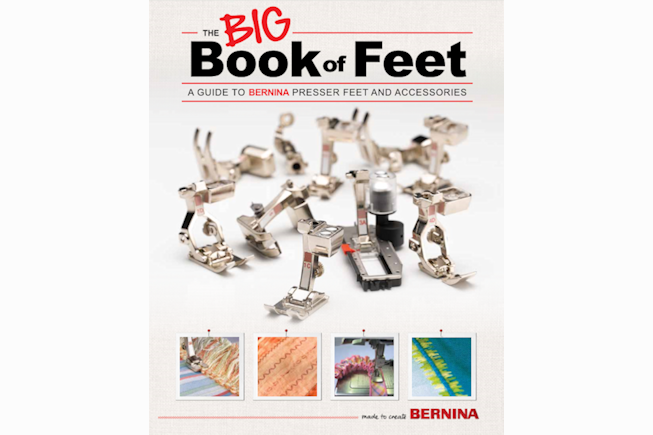 What you might also like
10 comments on "Tips for BERNINA Zipper Feet"