Diamonds Quilt Along
Hello all you quilters and BERNINA fans!
I'm BERNINA Expert Amanda Murphy and some of you have noticed that some hints recently in videos on social media that BERNINA and I have something up our sleeves for you coming this fall!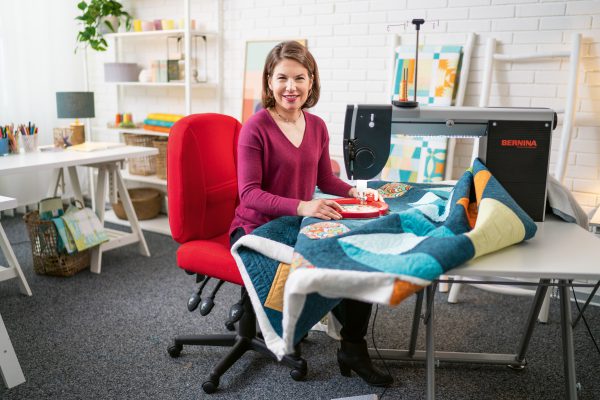 Hmmmm . . . I spy a new BERNINA Q16—and myself with a lot of help in the markup department. What else is something "quilt-y" in this picture?
We do, we do, we DO have something special in store! And I had to keep it secret! But I finally get to let the "quilt-out-of-bag" so-to-speak, and introduce my Diamonds Quilt!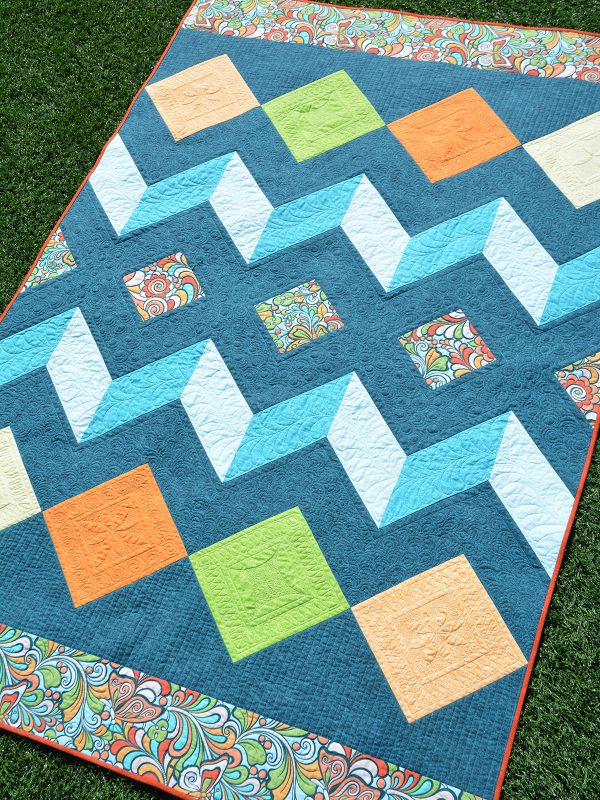 My Diamonds Quilt, coming this fall as a Quilt-Along here on weallsew.com
This quilt was developed to showcase the awesome features of the new BERNINA Q16. I used my Every Angle, Every Curve, and Every Circle ruler sets for the rulerwork on this quilt. But don't worry—you can quilt along on a domestic machine as well and you'll still learn a lot. This quilt is super-simple to piece – all the detail is in the quilting. I'm going to take you through that step-by-step in videos over the span of 4 months right here on weallsew.com.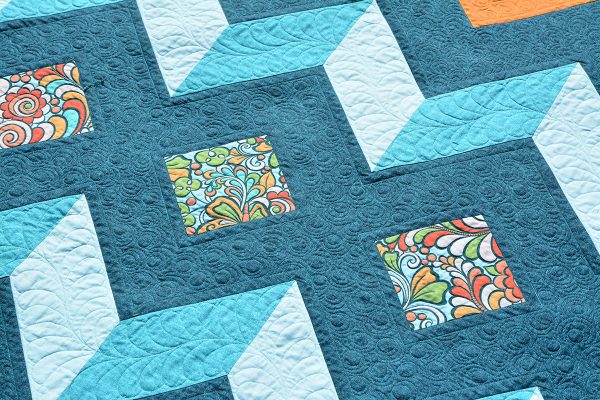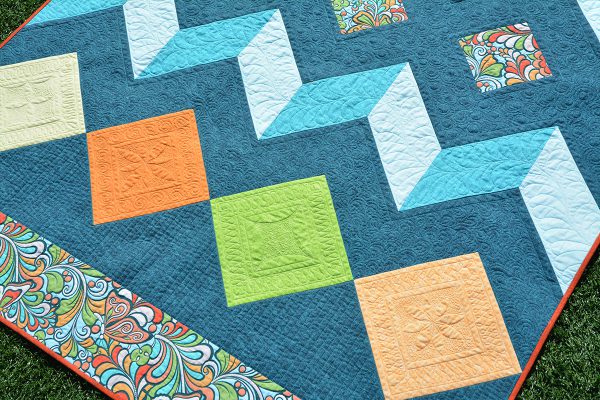 I am SOOOOO excited to show you how to quilt this quilt. We are going to free-motion. We are going to use rulers.  There will be a ton of tips because quilting is my FAVORITE, you know? And on the BERNINA Q 16 it is EVEN BETTER!
BERNINA Q 16 Longarm Quilt-along Schedule
October 14, 2020—Piecing
November 11, 2020—Quilting Post 1
December 9, 2020—Quilting Post 2
January 13, 2021—Quilting Post 3
What do you need to do to participate
Download the materials list here.
Then go to your favorite BERNINA dealer.  If you want to quilt a quilt just like my sample you can order a Benartex kit in the Harvest color story through them, along with two coordinating Aurifil thread packs (one with three large spools and one with five small—you need both starting on the the November post).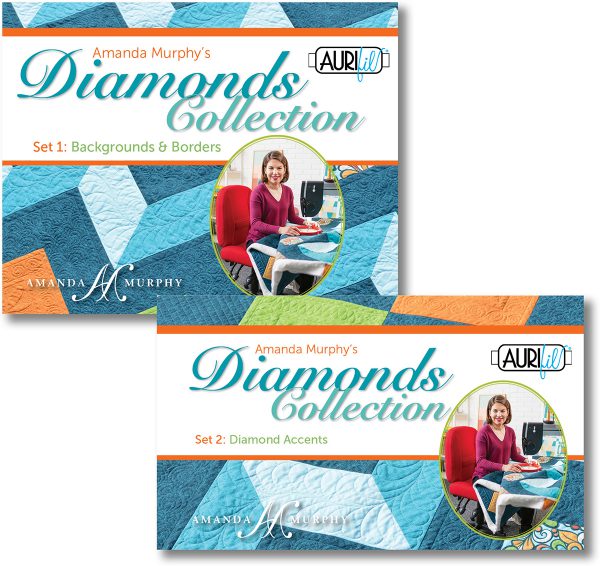 Aurifil Diamonds thread packs—your local shop can order them through Brewer Sewing
If you would prefer to do another color story of this quilt the information you need is listed in the materials list.  There may be some dealers offering kits in the other colors as well.  
Keep in mind this fabric from my new Cotton Shot and Cotton Shot Harmony Collections was just introduced through Benartex so you might have to wait a little bit to see it popping up in shops as it just started shipping this week!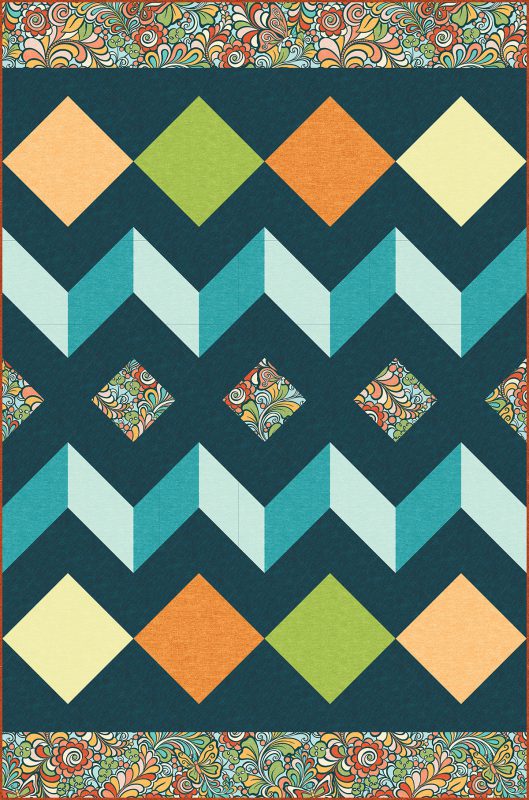 Diamonds in the original Harvest color story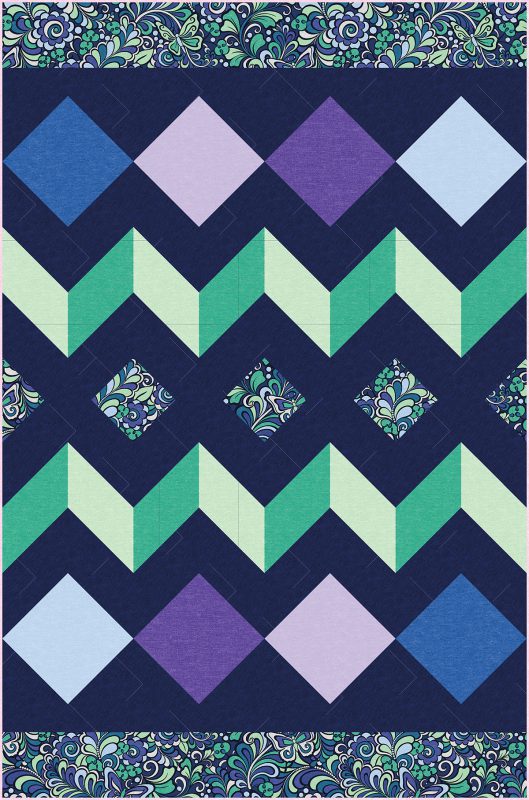 Diamonds in the original Midnight color story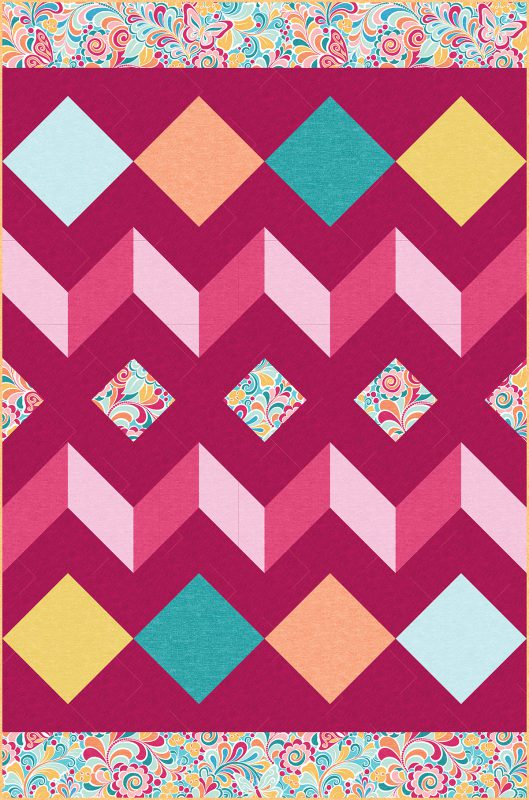 Diamonds in the original Sunshine color story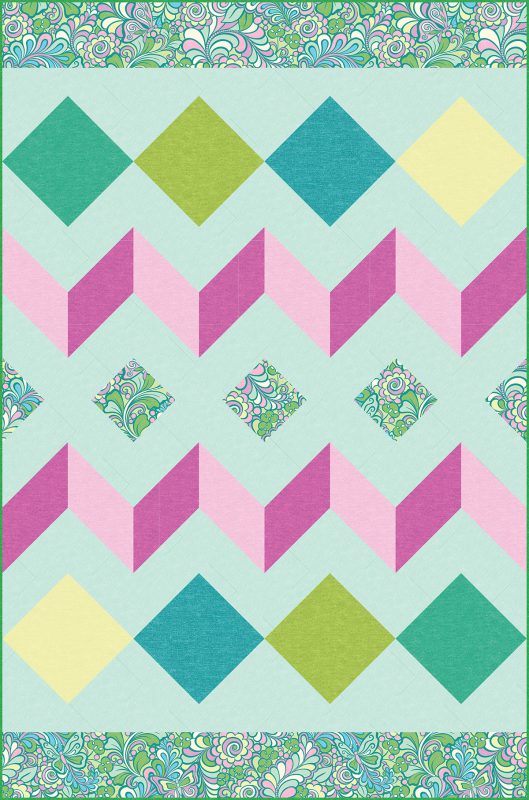 Diamonds in the original Mint color story
Happy fabric gathering and hope to see you back here in October!
Amanda
Diamonds Quilt Along with Amanda Murphy
Difficulty level

Intermediate

Time to Complete

A week or more

Used Material

Download Material List

Seasons

all seasons
Used Products
What you might also like
21 comments on "Diamonds Quilt Along"