Edge Joining with BERNINA Edgestitch Foot #10/10C/10D
One of the most often used BERNINA presser feet is Edgestitch Foot #10/10C/10D. Use it for multiple techniques from topstitching, to joining laces to making tucks. It's one of those presser feet that is easy to use, and you see an immediate improvement in your sewn results. Foot #10 makes it easy to sew precisely, keeping edgestitching parallel to the garment edge, sewing delicate laces together and making tucks that are all consistently the same width. The center guide of the foot is the key to precision sewing with Edgestitch Foot #10.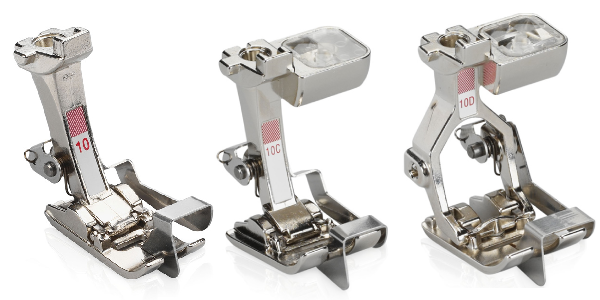 Edge Joining
My favorite techniques using Edgestitch Foot #10 is edge joining – stitching fabrics edges to edge with no seam allowances. The edges need to be finished – hemmed, faced or folded. This is not a technique that works on raw edges. When stitching an edge joining seam, place the fabrics on each side of the guide. As you sew, the stitch is divided perfectly between the two pieces being joined. The guide keeps the pieces side by side and keeps them from overlapping as you stitch.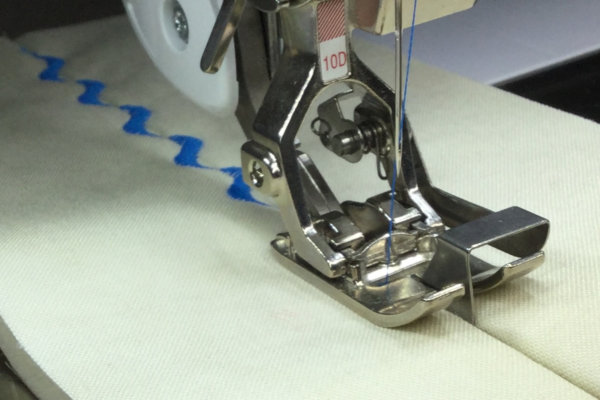 If joining fabrics that are thick and/or don't ravel easily such felt or a bulky wool, the edges simply need to be clean cut and straight. These types of fabrics meld into one and it's very difficult to tell you have two pieces of fabric.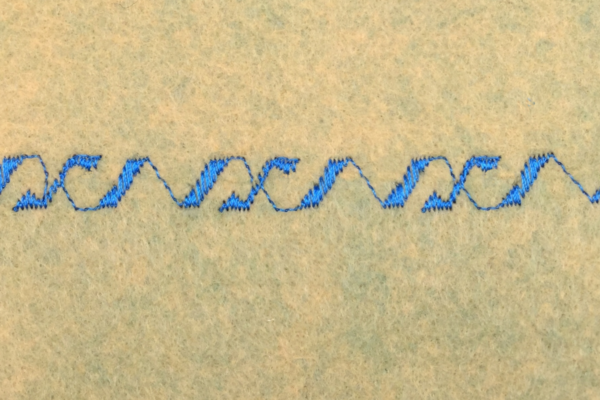 Joining Ribbons
Ribbons can also be joined and used as an embellishment on projects such as purses and pillows. Because ribbons are tightly woven, use a sharp needle such as a Microtex. The ribbons may ripple as you stitch but can usually be pressed flat once the stitching is complete.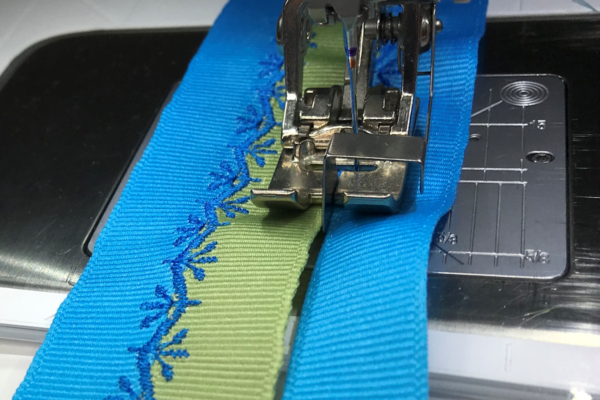 This technique is a great way to add fabric to lengthen projects such as children's clothing, tablecloths that are too short for your table, and draperies that need to be lengthened.
For more techniques using Edgestitch Foot #10/10C/10D, see The Big Book of Feet at your local BERNINA dealer.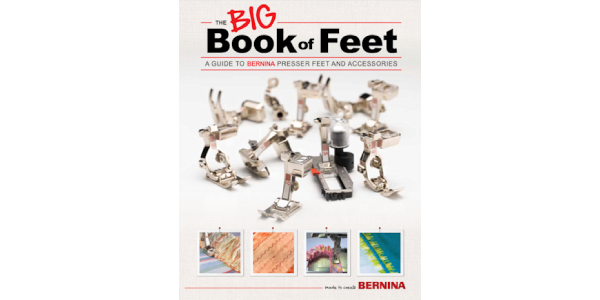 Difficulty level

Beginner

Time to Complete

Evening

Used Material

edge joining, Edgestitch foot #10/#10C/#10D

Seasons

all seasons

Techniques

edgestitching, sewing
Used Products
What you might also like
4 comments on "Edge Joining with BERNINA Edgestitch Foot #10/10C/10D"