Make It Yours: 7 Series Hover Feature
This is the first in a series of tips I am sharing with you, proud new owners of BERNINA 7 Series sewing machines, as I discover new and exciting features on my new B 780.
Today's tip: How to adjust the hover position of the presser foot while the needle is down.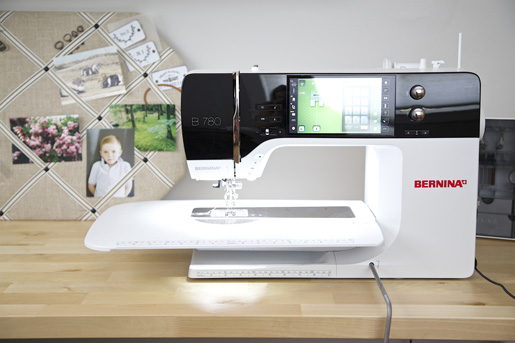 When you first turn on your new BERNINA some settings have not yet been selected for you. The welcome screen will look much like this: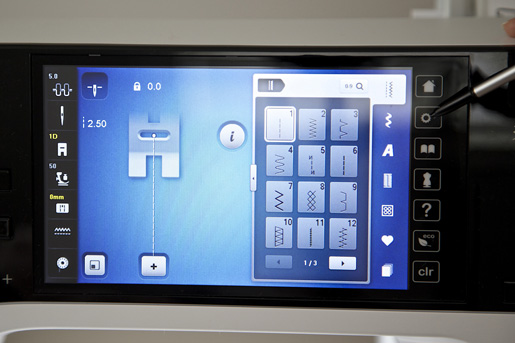 The screen is blue and the presser foot does not lift when the needle stops in the down position. This can be useful if you are sewing very slippery fabric or do not use a lot of pins to keep your layers together. (I recommend using lots of pins myself.) To lift the presser foot with this setting you need to either use the up and down button manually or the use the knee lift (Freehand System). For a multitude of reasons you might want to lift the presser foot often, I know I do – and not just when sewing curves! For these times it is possible to set the machine to hover when the needle down option is selected.
The following pictures will show you how; just follow the stylus: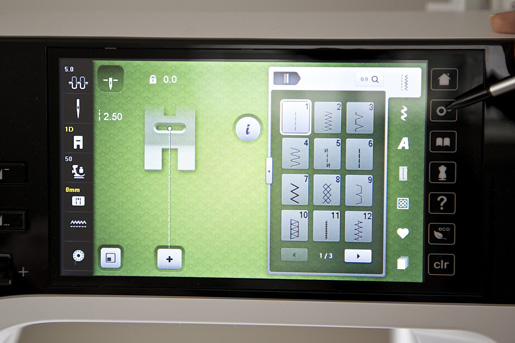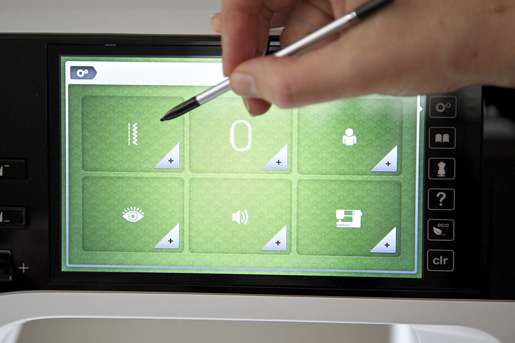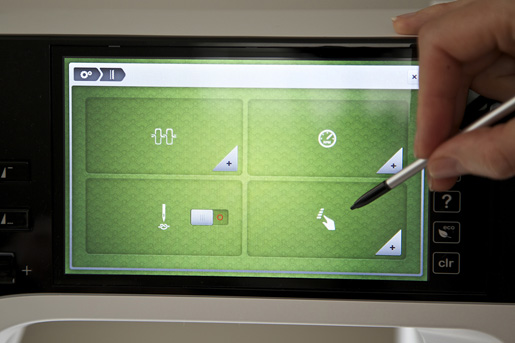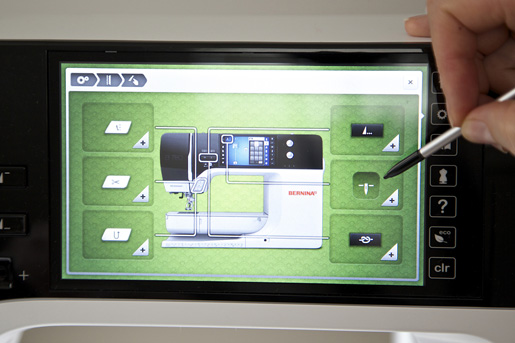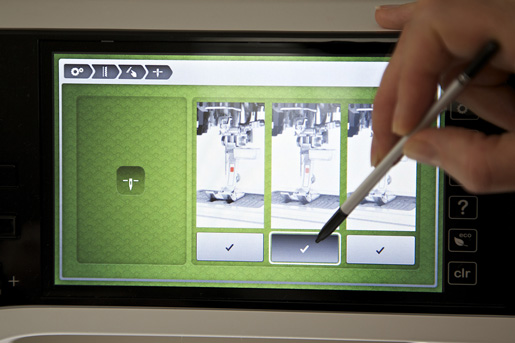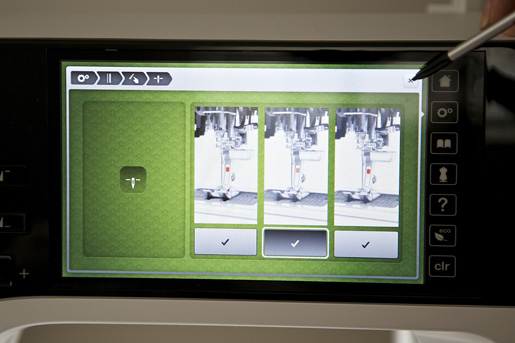 This last step is very important! By closing with the x you will save your new settings.
You might be asking yourself, "Why is her background green and mine is blue?" Well, I have a little bonus tips for you today.
Bonus tip: How to change the screen color.
Follow the stylus one more time: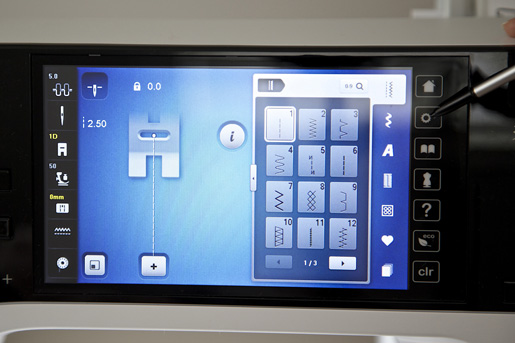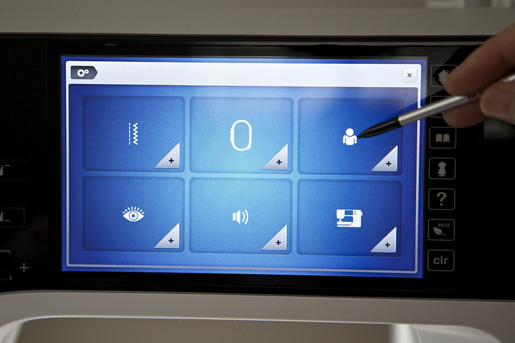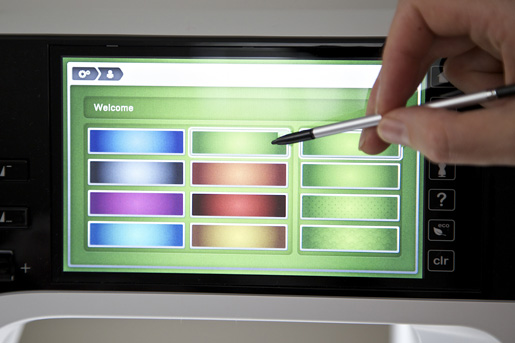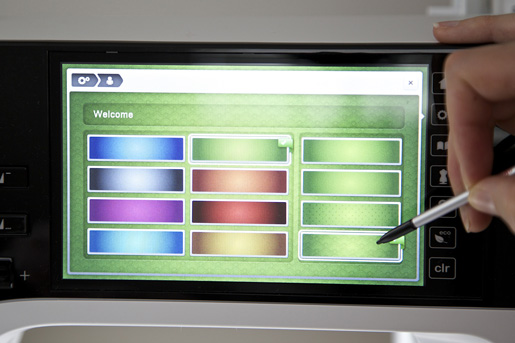 Only 4 steps to a "more you" background just Don't forget to exit by pressing the x!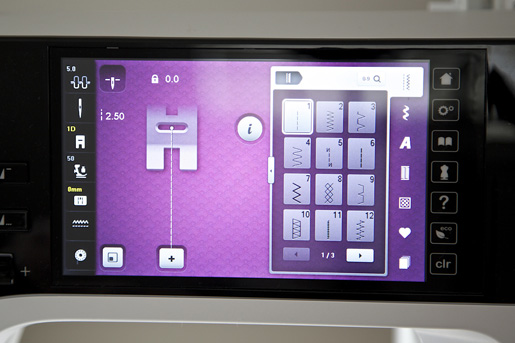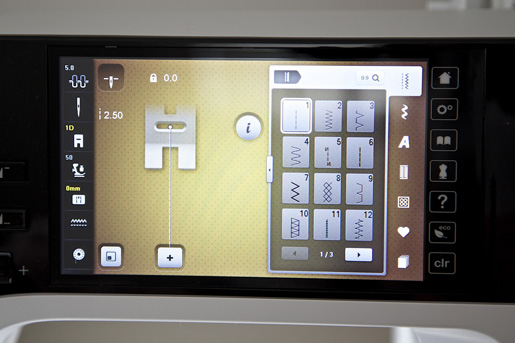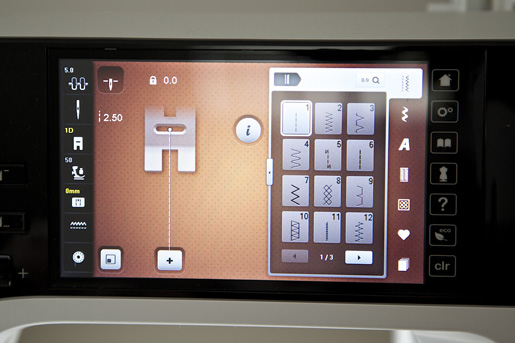 What you might also like
2 comments on "Make It Yours: 7 Series Hover Feature"