Embroidery Projects with Free Design Downloads
It is National Embroidery Month and we've collected some of our favorite embroidery projects, ideas, and free design downloads from WeAllSew.
Join us in celebrating! We offer a great National Embroidery Month Giveaway. Details are waiting for you at the bottom of this post. Be sure to get your entry in!
Embroidered Heart Pin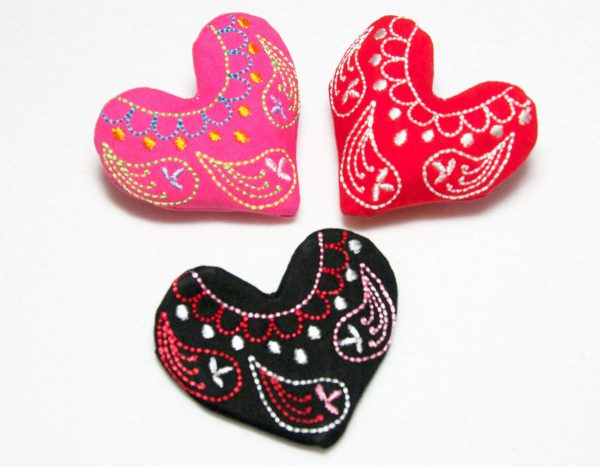 Christine Conner created this adorable embroidered heart pin especially for you! Download the free embroidery design, and create this cute pin in the hoop with your favorite colored fabrics and threads.
Embroidered Dishcloths
Step up doing dishes with cute, embroidered dish towels. These dish cloths are beautiful and easy to do. They make great and practical gifts, too! Learn how to embroider on a set of dish cloths that are reusable and cute.
In-the-hoop Cactus Pincushion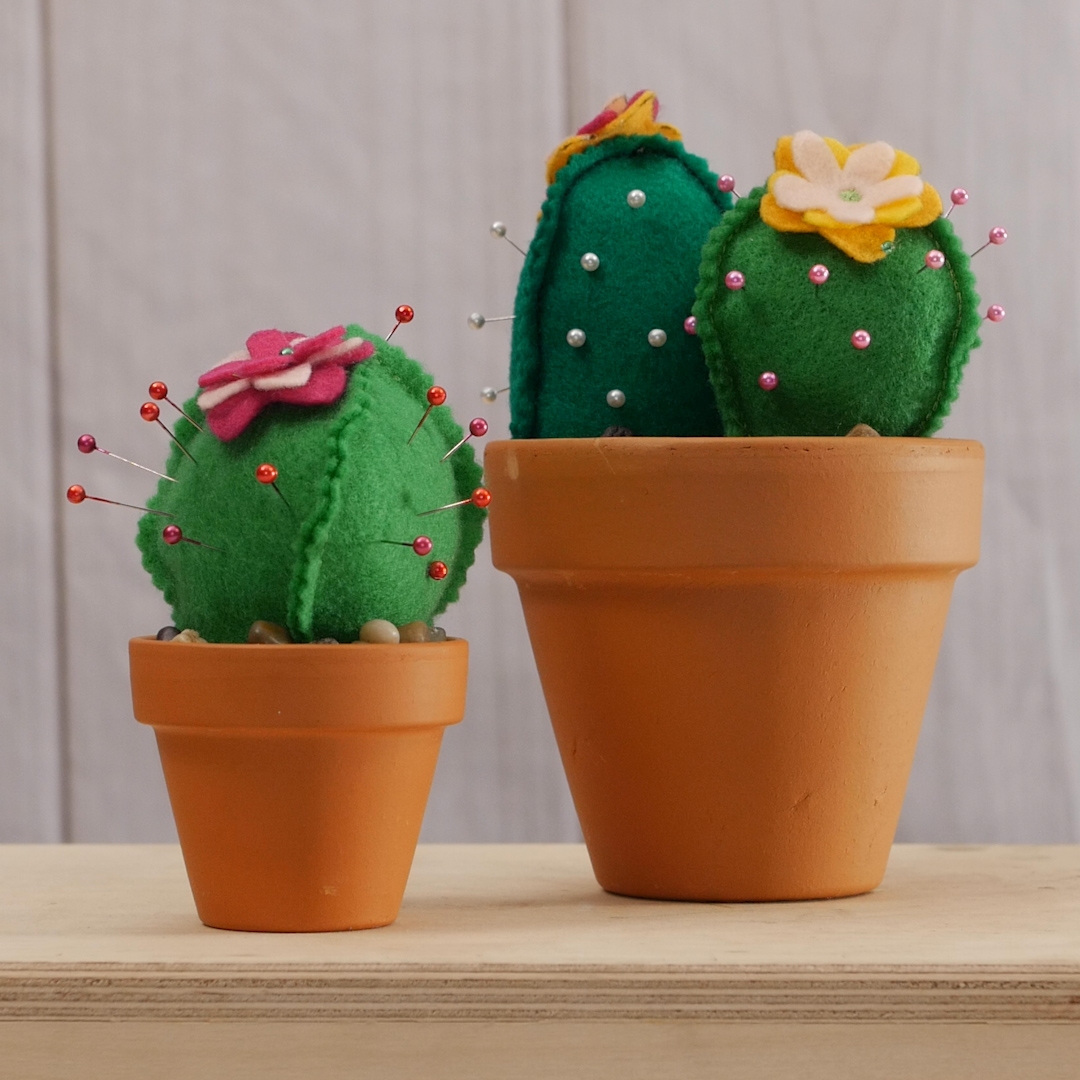 A little bit of greenery in a home makes the space feel so much brighter and lively. Why not add a bit of greenery to your sewing room? This cactus pincushion is a wonderfully easy project to put together—the machine does all the work for you! As an in the hoop embroidery design, these cacti stitch up in no time.
Embroidery with Word Art
There are so many gorgeous and professionally digitized embroidery designs in the world, why not use them to personalize gifts, clothing, accessories, or home décor? Kate Toney from Tough Kitten Crafts shows you how to take something pre-made and add your own personal touch to it using lettering and embroidery designs!
Love Blooms Tabletop Banner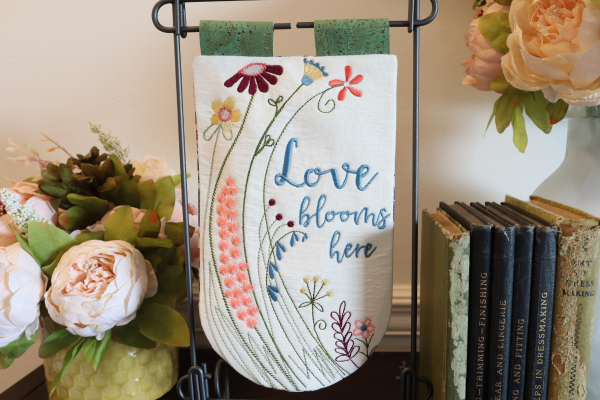 BERNINA Expert, Sue O'Very-Pruitt, created the beautiful Love Blooms tabletop banner using the BERNINA Embroidery Software V9. Download the free embroidery design and learn how to create your own today.
Pet Bandana In the Hoop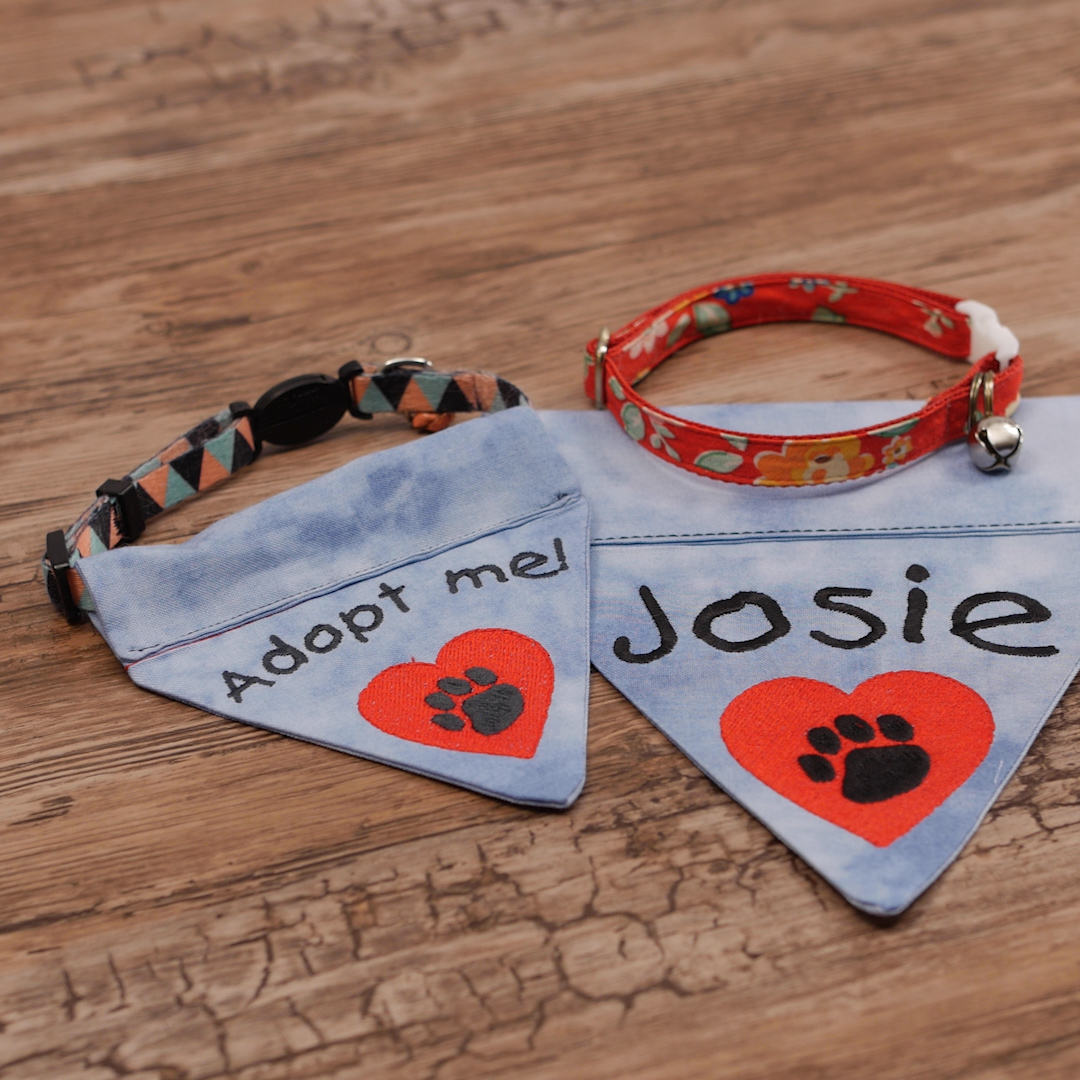 Next time your local pet shelter has an adoption event, or anytime you want to help them out, why not make 'Adopt Me' bandanas the pets can wear? All you need to do is download the free embroidery designs and follow the steps.
Flower Mug Rug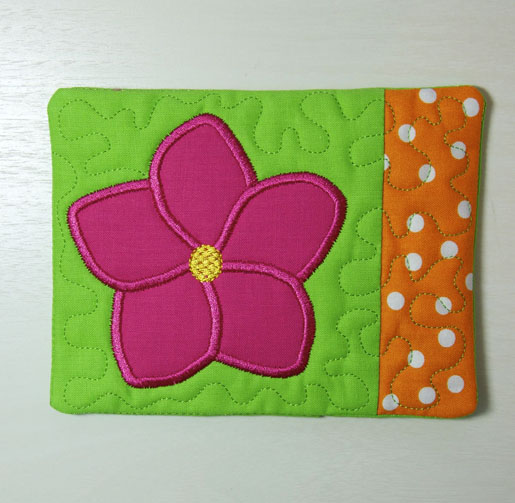 This bright and cheery in-the-hoop mug rug can be created in about 30 minutes. It can be something you make to brighten someone else's day or one that you simply enjoy for yourself!
Personalize a Luggage Tag with Embroidery
A plain luggage tag does no good if not checked inside for the actual info. Learn how to personalize a luggage tag so it is immediately recognizable at first glance!
Birth Announcement Banner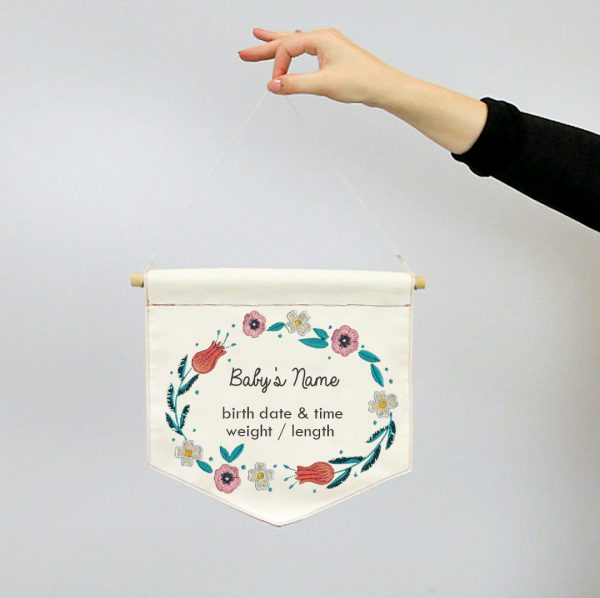 Join BERNINA Educator, Hayley Grzych, for a walk-through presentation creating this easy, personalized baby gift!
Personalize Coats and Jackets with Embroidery
Learn how you can use machine embroidery to personalize your handmade coats and jackets to give them that extra special touch.
Projects

Embroidery

Seasons

all seasons

Techniques

embroidery
What you might also like
1,195 comments on "Embroidery Projects with Free Design Downloads"