Dos and Don'ts of Cleaning Lint from Your Sewing Machine
Lint in your sewing machine is the natural consequence after hours of time spent sewing. Cleaning and removing lint is a key item on your regular machine maintenance checklist.
You might think that using compressed or canned air to remove lint is a quick and easy solution. But don't reach for that can so fast, read on to find out how cleaning your machine using compressed or canned air can affect your sewing machine!

Here is a tip from expert Hans Herzog, innovation and technical education manager at BERNINA of America:
When using compressed air or canned air to clean your sewing machine, where does all the lint go? The hook area might be free of lint, but most lint ends up in areas where usually no lint ever accumulates, deep inside the machine. That lint accumulation over time could become an issue and negatively affects the performance of your machine. As you can see in the picture, the hook area is perfectly clean and on the right hand side with the covers removed the lint is packed in.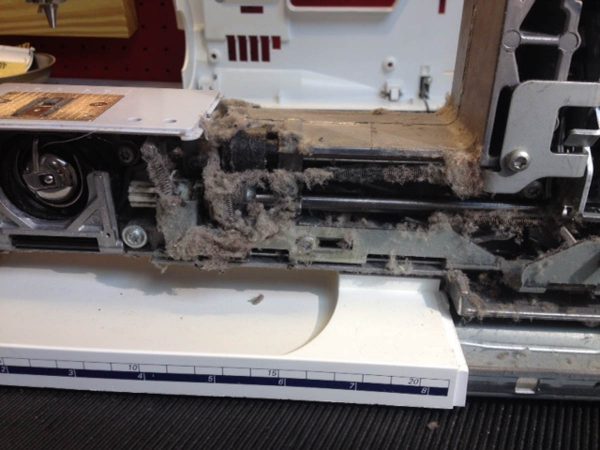 We recommend not using compressed air for cleaning for obvious reasons. Using the cleaning brush provided by the manufacturer or using a larger soft brush is effective as anything else. In general we recommend to have the machine serviced once a year by an authorized store.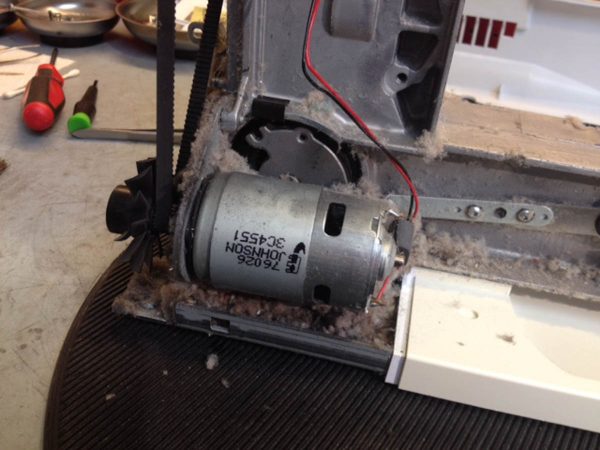 Read more machine cleaning tips here on WeAllSew and watch for more tips form expert technician here on WeAllSew.
What you might also like
19 comments on "Dos and Don'ts of Cleaning Lint from Your Sewing Machine"