Rulerwork Quilting with Adjustable Ruler Foot #72
Originally a longarm technique, rulerwork quilting can also be sewn on your home sewing machine. It's a beautiful style of free-motion quilting. I find this style of quilting easier than some other free-motion techniques because you have the ruler to use as a guide. You can stitch precisely shaped patterns designed to fit the space you are quilting. Rulerwork rulers are acrylic rulers that are ¼" thick to match the sole of the presser foot.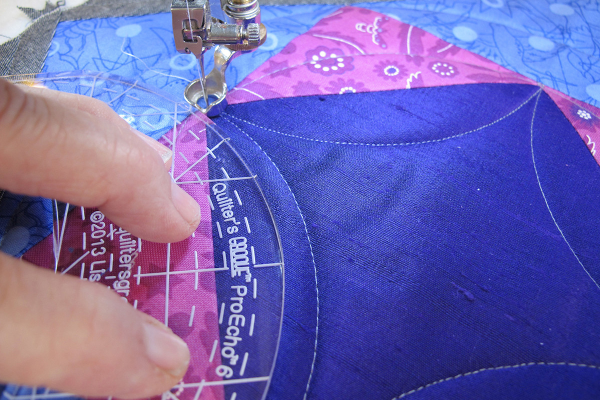 Adjustable Ruler Foot #72
Rulerwork requires a special presser foot as well as the rulers designed to work with it. Adjustable Ruler Foot #72 is unique in that its sole is ¼" thick to match the thickness of the ruler edge it is following. It also has a height adjustment dial on the side of the foot. You may adjust it to accommodate different thicknesses of batting if needed. The sole should sit just above the surface of the quilt, leaving enough room to move the fabric under it.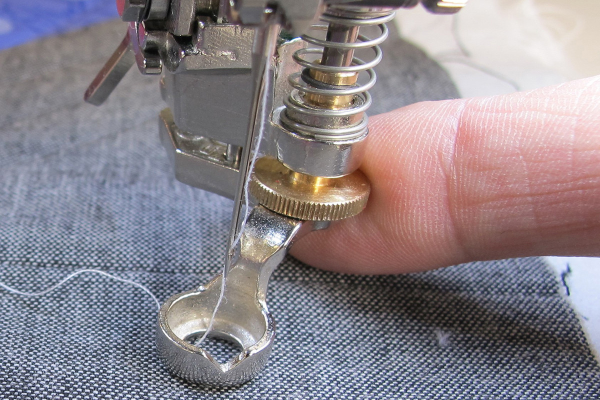 Rulerwork for Beginners
If you are new to rulerwork, WeAllSew has an in-depth, 9-part class from Nina McVeigh, designed especially for beginners. You will quilt nine quilt blocks to make a small quilt or several pillows. Part 1 is posted so click here to get started.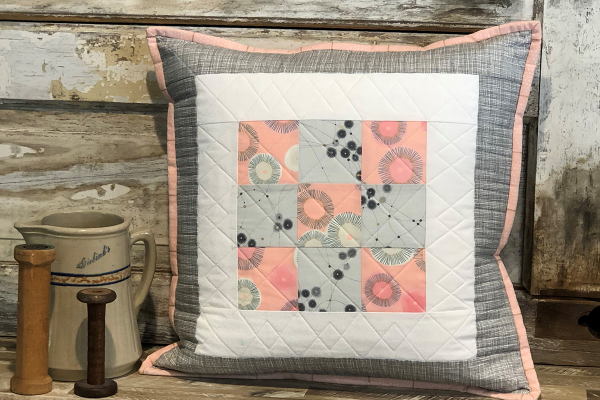 Zippered Rulerwork Bag
Here's a great project to practice your rulerwork skills. This WeAllSew post from Amanda Murphy has downloadable instructions for a cute zippered bag. You'll also find not one, but four, videos to lead you through the rulerwork process. Click here for complete instructions.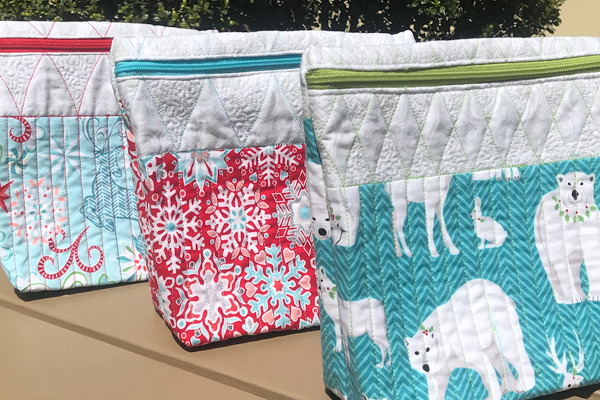 Quilting Feathers with Rulerwork
Another great post from Nina McVeigh includes a video shows you how to use a specialty rulerwork ruler to stitch beautiful feathers on your quilt. Click here to take a look.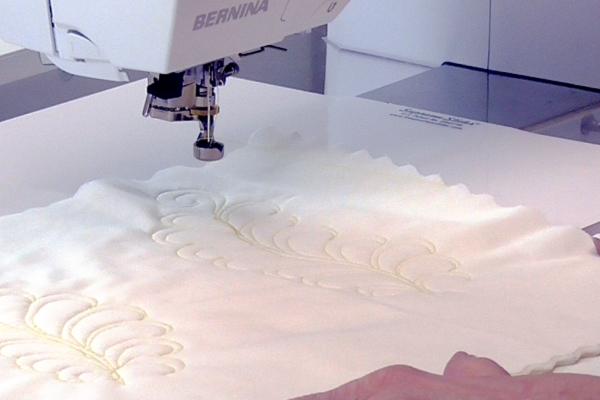 For more machine quilting techniques, see The Big Book of Machine Quilting at your local BERNINA Store. Click here to find a BERNINA store near you.
Projects

quilting

Seasons

all seasons

Techniques

rulerwork
Used Products
What you might also like
One comment on "Rulerwork Quilting with Adjustable Ruler Foot #72"