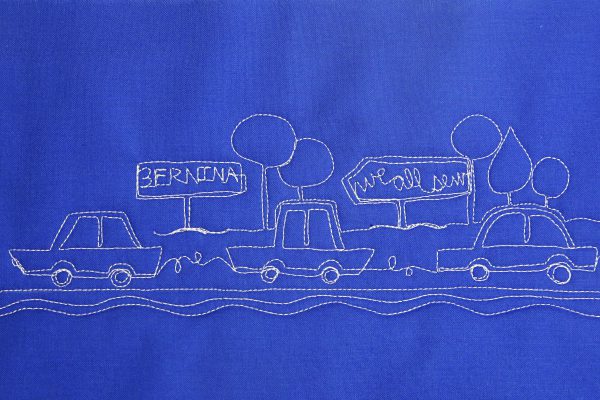 Jump in your jalopy and let's go for a ride!
Hello, quilters. I'm Lori Kennedy, author of 25 Days to Better Machine Quilting and there's only one thing I like more than free-motion quilting on my BERNINA Q 20. I love long car rides-with lots of quilt shop stops!
The car motif is a great pattern to add to any quilt border. Once you learn the basic formula for the car, it's easy to create race cars, jeeps, coupes or your favorite ride!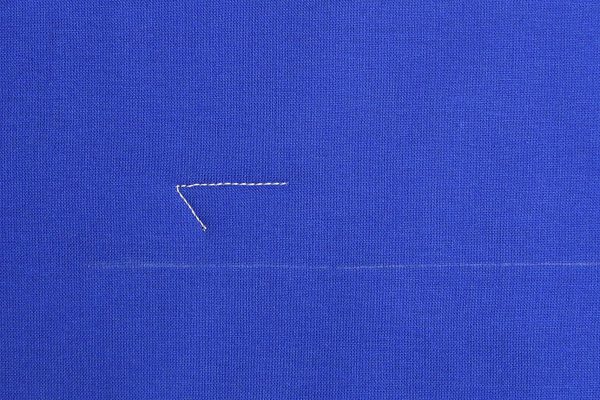 Begin by drawing a horizontal line. Start stitching above the line. Stitch the front hood of the car by stitching an angled line and a short horizontal line.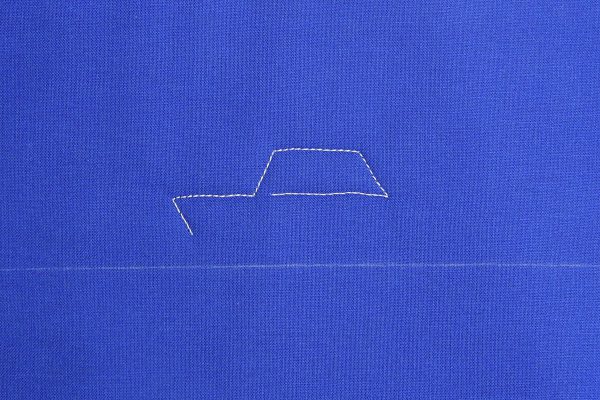 Add a trapezoid shape, leaving a small gap on the left side.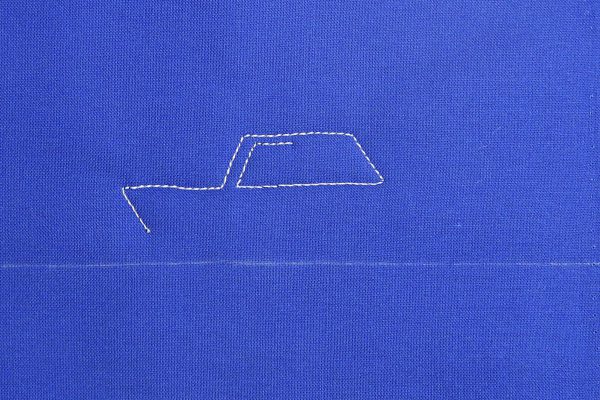 Closely echo stitch the left side of the trapezoid, stop in the middle of the top line.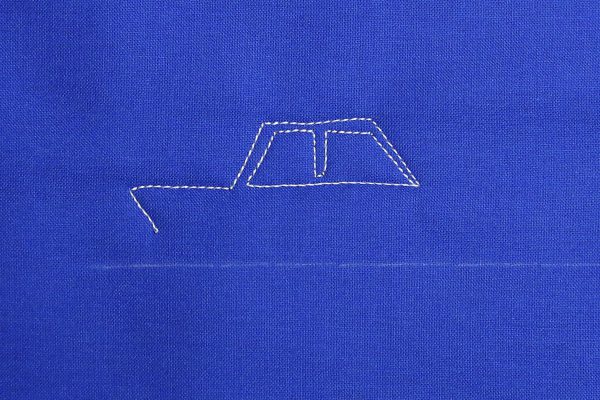 Stitch a vertical line down and back up again (to create the windows) and continue echo stitching the right side of the trapezoid.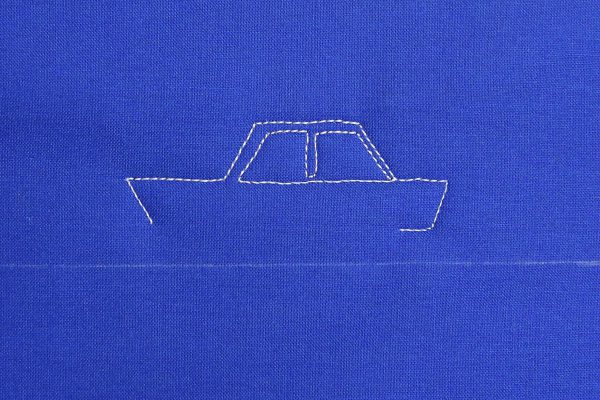 Stitch a short horizontal line to the right, then stitch an angled line down. Add a short horizontal line to complete the back trunk of the car.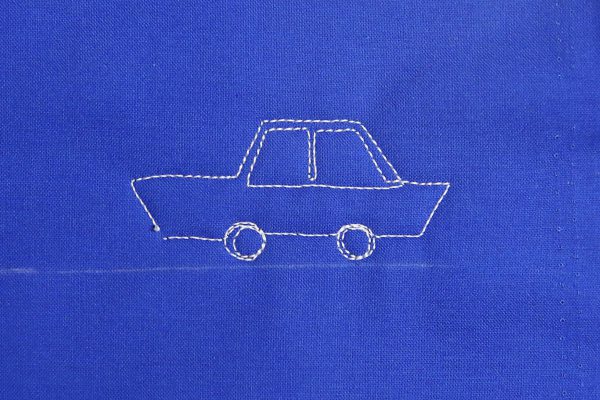 Add the wheel and bottom of the car by stitching a circle, a dash, another circle and another dash. Stitch the circles two or three times to create more definition.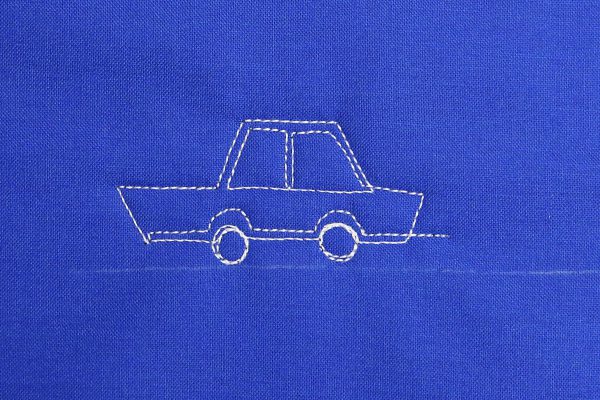 Stitch the bumper line from left to right by echo stitching the wheel line and tires. Stitch out of the back of the car to begin the next car on the road.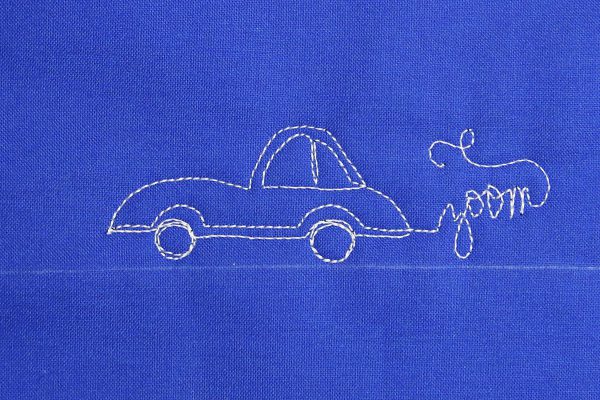 Change the shapes within the basic car formula to transform a jalopy into your own Formula One car—ready for racing!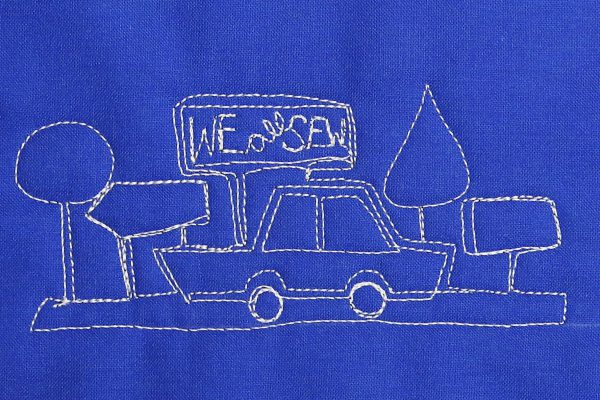 To stitch a more complex border, add a row trees and signs and include personal touches like your street or city name. Try the Cabin in the Woods tutorial at We All Sew HERE
Doodle! Before you begin stitching, doodle a few car variations. Doodling helps develop muscle memory for better stitching while you create new designs.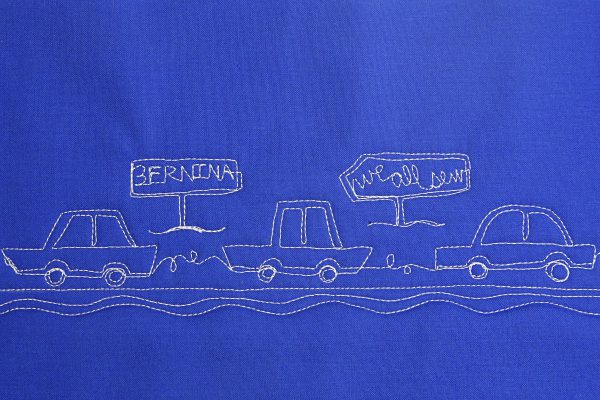 For more motifs, tips and tricks join us at LoriKennedyQuilts.com.
Free-motion Quilting Book Giveaway
This contest is now close, thanks to all of our WeAllSew fans who entered! A big congrats to the winner, WeAllSew user @stitchmyheart!
One lucky WeAllSew reader will win a copy of Lori's latest book 25 Days to Better Machine Quilting.
All you have to do is post a comment below and answer the question:
"What free-motion motif would you like to learn next?"
The the giveaway is open through Friday, May 29th.
The giveaway is open to residents of the 50 United States and the District of Columbia. One comment per fan. Comment must be submitted to the WeAllSew.com blog by Friday, May 29, 2020 at 11:59 PM Central Time. Winner will be chosen randomly. Winner will be notified by email and will have 48 hours to contact to claim the prize.
Good luck!