National Sewing Month: Back To Basics
September is National Sewing Machine Month! Here at WeAllSew we're celebrating all month long with sewing machine inspiration, tips, tutorials, and 4 weeks of fun giveaways. This week we're getting back to basics, from simple sewing machine tips to basic must-have tools and must-know techniques. Keep reading to the bottom of the post to find out how to enter this week's fantastic giveaway for your chance to win our fantastic prize package!
Back To Basics: Sewing Machine Tips
The easiest way to improve your sewing, both in precision and speed, is to use the BERNINA Free Hand System. If you haven't yet used your FHS check out these BERNINA Free Hand System tips! And before you say the FHS bar isn't easy to reach with your knee, know that it is adjustable, and your local BERNINA store can help you by making sure it is adjusted properly to fit your sewing style.
Did you know that some sewing machines can sew sideways? Multi-directional sewing is an exciting, creative and often functional tool that is available on select BERNINA machines. It means that you can sew in any direction, with almost any stitch! Find out more about Multi-Directional Sewing here.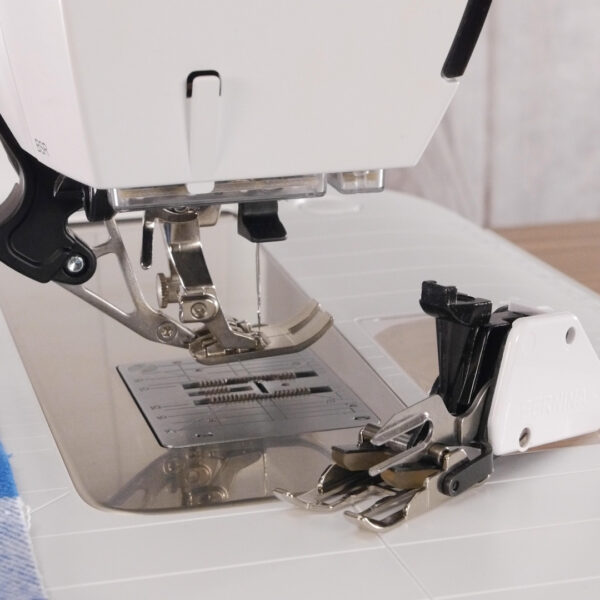 The Dual Feed and the Walking foot #50 are both invaluable tools that do similar tasks in different ways. Learn all about the Difference Between Walking Foot #50 and Dual Feed and when to use each in this informative post.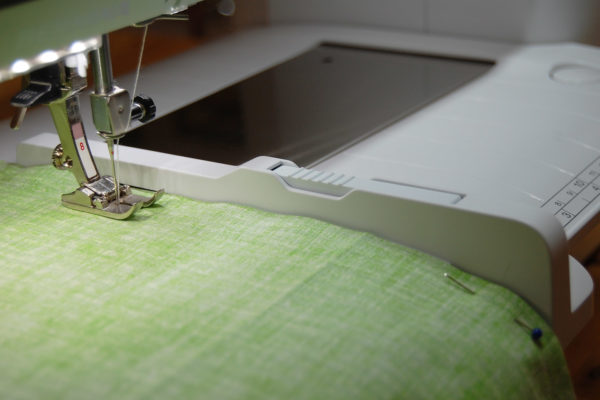 Your BERNINA is equipped with a super-handy tool that makes sewing a straight seam incredibly easy. This Tips for Sewing Straight Seams post will have you digging through your sewing box to give this simple tool a try!
Some sewing machines are smart enough to warn you about what tools you have on your sewing machine before you break a needle! Find out about the BERNINA Needle and Stitch Plate Security Function and how to use it here.
How many layers can your sewing machine handle? Check out our fun experiment to answer the question, "Will it Sew Through all the Layers?" and find out which sewing machine settings can help the next time you need to sew bulky or thick fabrics.
Back To Basics: Sewing Tool Tips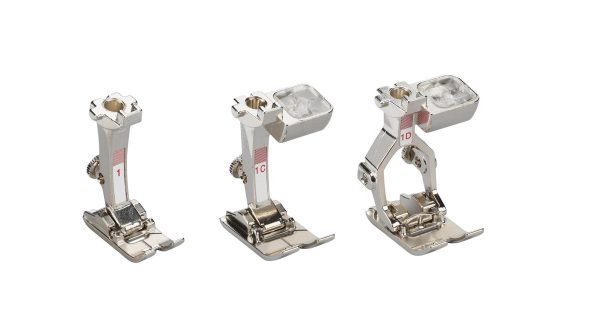 Meet the "Garment Sewing Gang," the 8 most basic tools for sewing garments! From the Reverse pattern foot #1 to Invisible zipper foot #35, meet the Best Presser Feet for Garment Sewing here.
The Ruffler attachment has lots of parts, but don't let this handy accessory intimidate you. Find Ten Tips for the Ruffler Attachment here, learn all about how to attach this device to your sewing machine, and finally understand how it works to create different sized ruffles.
The Jeans foot #8 is specially engineered to help sew straight stitches on denim. Get top tips to use Jeans foot #8 here. If you'd like to learn how to hem jeans, check out How to Hem Jeans here, and How to Sew a Hollywood Hem on jeans here.
If you haven't taken a close look at all you can do with the Walking foot #50, you may thing this is a tool you can live without. But the Walking foot is for so much more than just quilting! Click here to read 3 reasons to own a Walking foot that have nothing to do with quilting.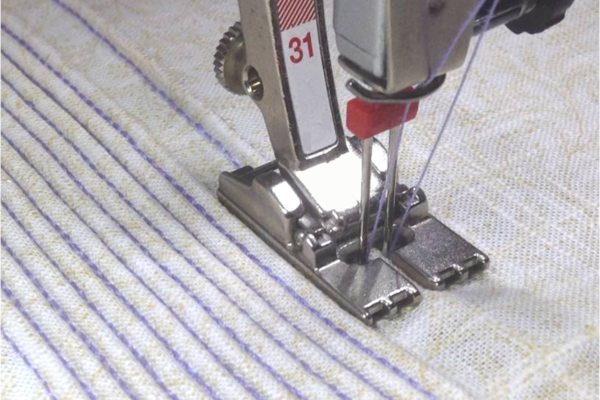 These tiny, tailored tucks can be a unique way to add a little texture to your project. It's a subtle embellishment that is fairly simple to sew. Learn the basic machine settings to sew pintucks with these Pretty Pintuck tips.
Meet the BERNINA Patchwork foot family! All of the BERNINA patchwork feet have been specially engineered to help you sew the most precise 1/4″ or 1/8″ seams for patchwork and accomplish this task with a few slight differences between them. Click here to read about the Best Feet for Patchwork and Quilting.
Back To Basics: Sewing Technique Tips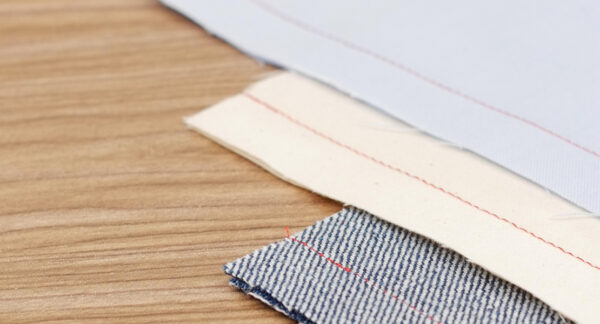 One of the most basic techniques when sewing is securing your seams. Check out these three seam securing alternatives available that offer both simplification and advantages for your seams in the Securing Seams Basics post here.
Have you ever been curious about sewing leather with your sewing machine? Yes, you CAN sew leather with your BERNINA! Learn the basics of Sewing Leather With a Domestic Machine here.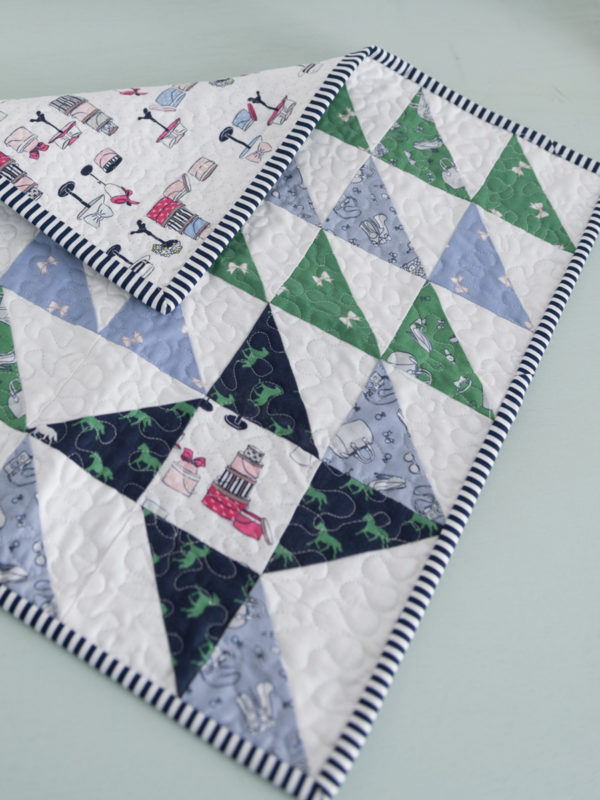 Learn the basics of quilt-making, step-by-step, with our basic post about How to Make a Quilt here. We suggest starting small for your first quilting project, like this Turning Triangles Mini Quilt, the Unicorn Mini Quilt, or go seasonal with the Holiday Ornament Mini or the Easter Mini's!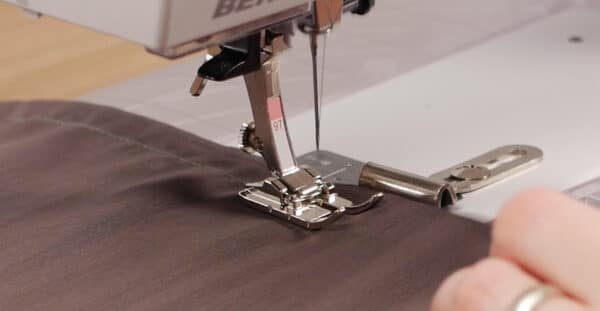 French seams are simply a two-part seam that encases all the raw edges inside the seam allowance—perfect if you don't have an overlocker or when you're working with sheer fabrics or lace. Learn How to Sew a French Seam here.
If you're planning to learn how to sew your own garments, these basic tips, techniques, and projects from the WeAllSew Experts will help you gain confidence and build your skills. Click here to find our Basic Garment Sewing Skill Building Techniques.
National Sewing Month Week 2 Giveaway!
The giveaway is now closed to comments. Congratulations to our Week 2 WeAllSew winner, fan @ebdm61!
One lucky WeAllSew reader will win this fun package featuring sewing tools and accessories! You could win one pair of Tula Pink Large Ring Micro Tip 4″ Scissor, one BERNINA Seam Ripper, one Aurifil thread box, and one Metrosene thread kit!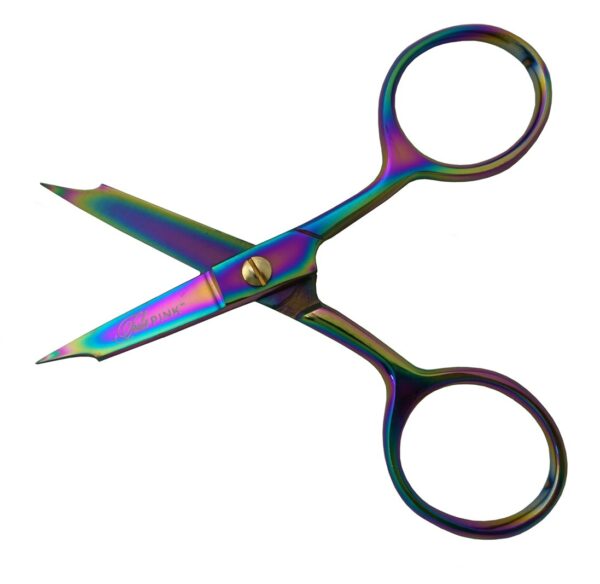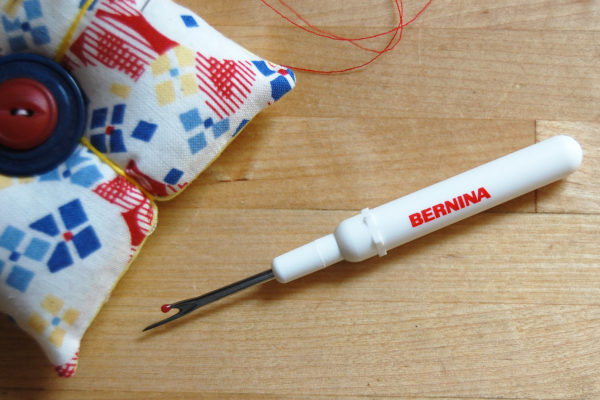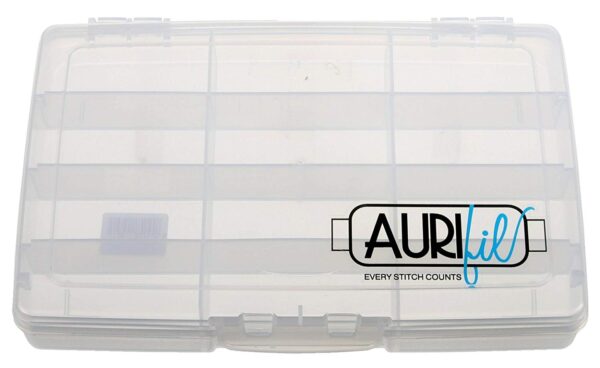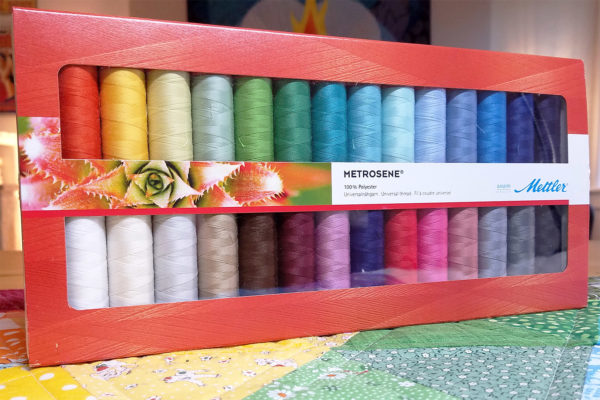 All you have to do is post a comment below and answer the question, "What is your favorite sewing tip?" The the giveaway is open for comments through Sunday, September 15.
The giveaway is open to residents of the 50 United States and the District of Columbia. One comment per fan. Comment must be submitted to the WeAllSew.com blog by Sunday, September 15, 2019 at 11:59 PM Central Time. Winner will be chosen randomly. Winner will be notified by email and will have 48 hours to contact to claim the prize.
Difficulty level

Beginner
What you might also like
159 comments on "National Sewing Month: Back To Basics"