Machine Embroidered Lettering and Monograms
Embroidery machines make it easy to stitch lettering and monograms on fabric projects as well as ready-made goods. This is often the reason many sewers decide to purchase an embroidery machine. You can stitch monograms quickly and they are less intimidating than other types of machine embroidery. It's a great way to personalize ready-made articles to make unique gifts or create special décor items for your home.
Lettering
Names, quotes, scriptures, and sayings are often stitched on pillows, art pieces, T-shirts, and more. These are simple to do using digitized fonts. BERNINA embroidery machines come with preprogrammed fonts in the machine, each with its own style. Others may be purchased as digitized files. When purchasing an alphabet, judge its versatility by looking at sizing, stitchability, and style. The programmed alphabets of each BERNINA model can be used individually or in groups as monograms or words. Click here for instructions to make this pretty, colorful bench pillow.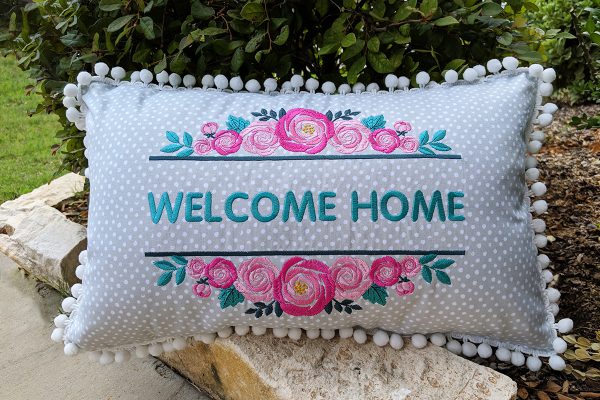 Monograms
Monograms have been around for centuries, used to mark coins in ancient Greek and Roman societies, weapons and armor in medieval times, and personal items such as linens, dishes, and clothing in the Victorian era. The word "monogram" is from the French word, "monogramme", meaning, "two or more letters intertwined", and the Greek word, "momogrammos", meaning "single letter." Over time, monograms became more ornamental and were used to show wealth and ownership, reminding others of the owner's status in society. Today's meaning of monogram has a looser context and can mean a variety of things related to lettering. Almost everyone uses monograms in some fashion, and you see them on all types of objects – linens, china, furniture, stationery – even food items. Single-, double-, or triple-letter monograms are the most commonly used but can vary in arrangement as desired. Consider the size of the article to be embroidered, the size of the monogram, and the ease of hooping the article to be stitched when selecting the font and style of a monogram.
A Simple Touch
Even a simple monogram can elevate a plain item such as the fabric mask shown here. For instructions on making the mask and giving it your own personal stamp, click here.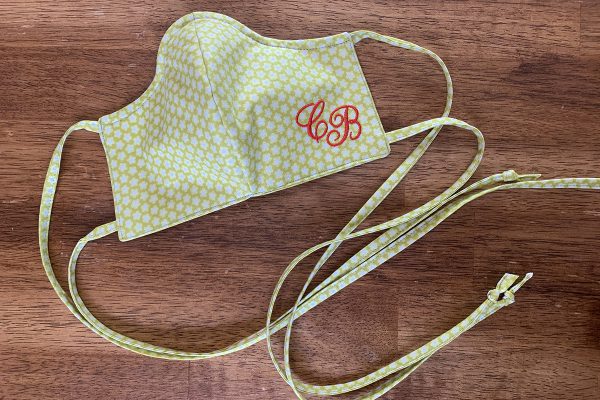 More Than Lettering
Add impact to monograms by adding additional embroidery designs to them. It is fairly common to place the monogram initials inside a decorative frame, with or without a stitched background. When selecting a frame, choose one that complements the monogram without overwhelming it. Click here for instructions for adding a frame to a simple one-letter monogram.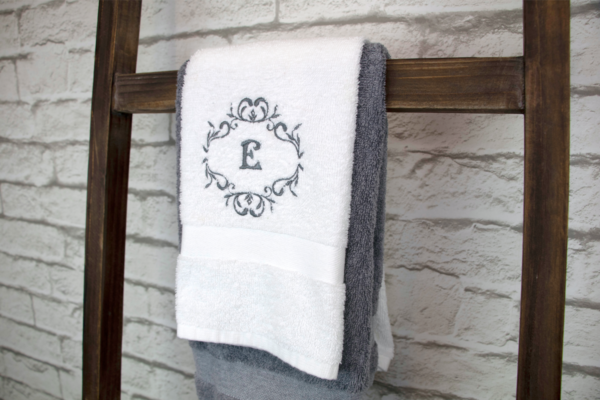 For more information on lettering and monograms, see The Big Book of Machine Embroidery at your local BERNINA store. Click here to locate a dealer near you.
What you might also like